50 Musicians And Their Childhood Dream Jobs
Page 6 of 10
Mason Jennings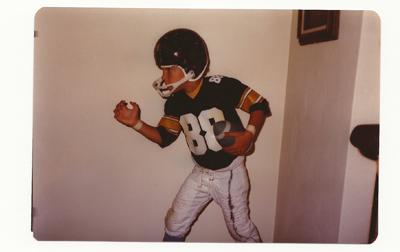 First dream job: Sports Statistician
Why that job? I thought it'd be the sweetest thing imaginable to be a football or baseball statistician. To be at all the games. To make sense and order out of the beautiful games. I used to read the stats religiously. At night I would organize the football divisions in my head to relax. Then one day at school they asked us what we wanted to be when we grew up and I said: "statistician." It got quieter and more pointy in the room than dead dust and I heard the sound of my coolness drowning in a familiar little teeny nerd pond. My dream was crushed. And from the muck another dream grew.
Age when he wanted to be that profession: Eight years old.
Brian Koch
Blitzen Trapper

First dream job: Professional Wrestler
Why that job? As a young boy I dreamed of being a professional wrestler. I was inspired by my father, a wrestling coach, and wholesome WWF role models like Jimmy 'The Superfly' Snuka, to enter that square circle. Oh how I wanted to soar from the turnbuckle, crashing down onto another man's ribs; to allay our Cold War fears by putting the Iron Sheik in a brutal submission hold. Sadly, the reality of elementary school wrestling practice put an end to that dream.
Age when he wanted to be that profession: Six to eight years old.
Lauren Shera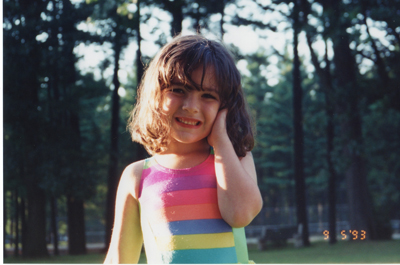 First dream job: Actress/Dancer
Why that job? I was such a shy kid, but when it came to putting on a show I went all out! I used to line up my 'audience' of friends and family members in our backyard and hand-make tickets for them to give back to me as admission to the show. I choreographed dances for my sister and I, and usually did some kind of dramatic monologue. I remember my mom styling my hair big and curly, and I'd make her introduce me as Julia Roberts!
Age when she wanted to be that profession: Five years old.
Keith McEachern
The Wandas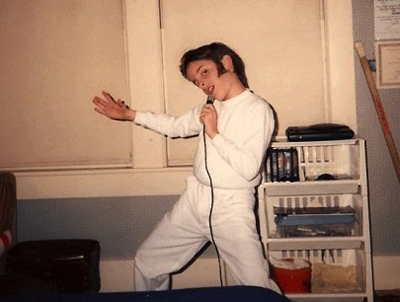 First dream job: Elvis Impersonator in Vegas
Why that job? At a very young age I was introduced to Elvis Presley. Everything about him excited me; His hair, voice, stage presence, screaming fans. Once I realized you could make a living looking and sounding like Elvis, I became obsessed. Everyday before school I'd spend 20 minutes adding gel and combing my hair the same way Elvis had his styled. I would perform Elvis songs every opportunity I was given; weddings, birthday parties, holiday parties, etc.
Age when he wanted to be that profession: Nine years old.
Henry Kaye
Static Jacks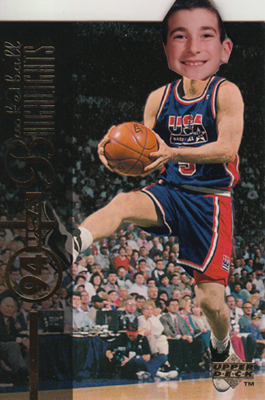 First dream job: Starting Center for the New York Knicks
Why that job? I wanted to follow in my hero Patrick Ewing's footsteps. I wanted to go to Georgetown, and then be the first pick in the NBA draft by the Knicks. I was set on it.
Age when he wanted to be that profession: Eight years old.