50 Musicians And Their Childhood Dream Jobs
Page 7 of 10
Brian Moen
Peter Wolf Crier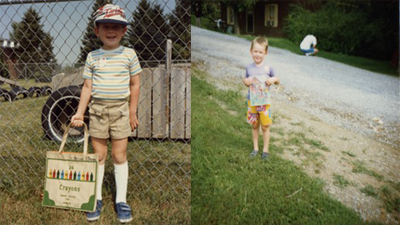 First dream job: Cartoonist
Why that job? I saw the artist studios at Disneyworld on a trip with my family when I was 6. I had always been obsessed with drawing, and as a kid what could be cooler than the most incredible cartoons being made?! To the kid who would freak out about coloring outside the lines at 2, that was the pinnacle of art.
Age when he wanted to be that profession: 6 years old.
Lia Ices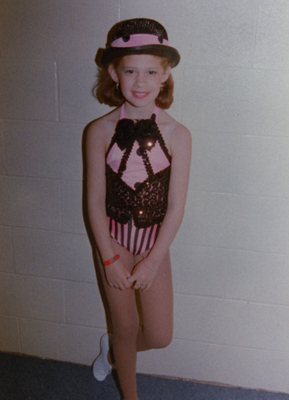 First dream job: Triple Threat (Actor/Singer/Dancer)
Why that job? I was obsessed with old movie musicals when I was little. My favorite was Betty Grable in a movie called Moon Over Miami. She was so beautiful, she was funny, an incredible singer, and the most insane tap dancer. Having all of those traits in one person completely blew my mind. I'd watch those dance routines on repeat trying to glean everything I could from her.
Age when she wanted to be that profession: 7 years old.
Suz Slezak
David Wax Museum

First dream job: Owner of a store called "Tats"
Why that job? Since I was a little kid my dream was to run a store called "Tats." The original store front was set up in an old orange crate that my dad had used to build snow forts when he was a kid in Johnstown, Pa., and was complete with a tiny broken cash register. I sold knick knacks (the toys I no longer wanted), trinkets I made out of cloth and clay, and other useful items such as a plastic pink hair barrette with a poodle on it, and handmade stationery. And the prized item for sale: a miniature teddy bear wearing a lopsided magician's hat that I'd won at an Easter egg hunt that cost a whopping 50 cents.
Although touring with a band was never on my early list of dream jobs, it has actually allowed me to experience the joys of "Tats" since I get to set up and sell our wares behind our merch table each night. Maybe I should start putting up a sign that says "Tats" to really live out the dream!
Age when she wanted to be that profession: Probably four years old. Really ever since I can remember.
Shane McKillop
Gardens & Villa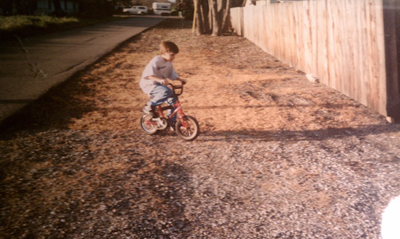 First dream job: Motorcycle Racer
Why that job? I liked pavement. I liked the smell of tires screeching on pavement. I grew up in a town that primarily had dirt roads, so any slick race tracks with squeeling motors and fans cheering in excitement allured me. As most kids, your bike was your key to freedom, exploration, and speed. I was always mobbing around town on this bike that I've had since I was 2 years old. My dad would help me mod the wheels and the seat so that I could still ride it when I got taller. I never did any racing. I never competed. But I knew I would shred everyone had I been given the chance. Obviously.
Age when he wanted to be that profession: Three years old.
Matt Hensley
Flogging Molly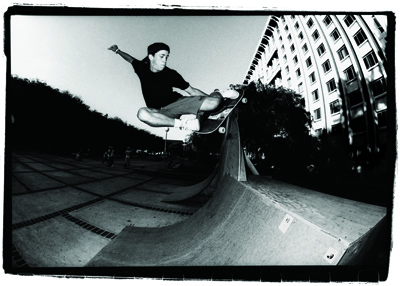 First dream job: First 'dream job' was to get good at skateboarding and make it to the top. I made that dream happen and come true.
Why that job? I felt more comfortable in this world on four wheels than on my own two feet.
Age when he wanted to be that profession: 10 years old.