50 Musicians And Their Childhood Dream Jobs
Page 9 of 10
Nate Eiesland
Scattered Trees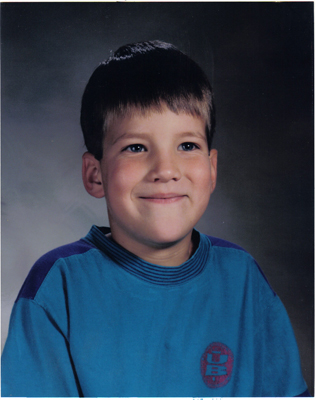 First dream job: Fireman
Why that job? My dad was a fireman. He used to visit our classrooms in grade school to talk about fire safety. I felt like such a bad ass when he would let me put his gigantic uniform on.
Age when he wanted to be that profession: Six years old.
Aaron Chapman
Nurses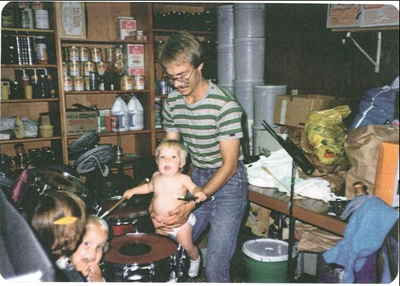 First dream job: To be in a band.
Why that job? I fell in love with music at an early age. Growing up in a small town, being in a band always seemed sort of out of reach—like you had to be born with special magical powers and big hair to make records and perform music for a living. Freddy Mercury didn't look like anyone i had seen in Idaho. I always really romanticized it and dreamed of doing it for a living.
Anya Marina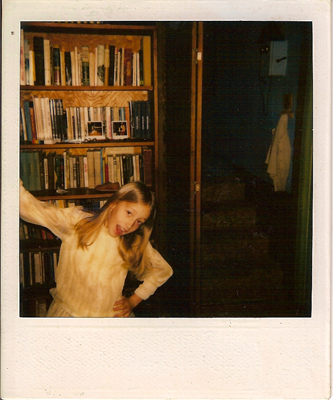 First dream job: Actor/Entertainer
Why that job? I always wanted to be a performer of some kind. At the age of eight, I remember sending a letter to Walt Disney Pictures, availing myself for any of their upcoming projects, film or otherwise. They replied with a personal letter encouraging me to "find a talent agent and keep pursuing your wildest dreams." (I think the letter still exists somewhere in my basement, but the Goofy and Mickey stickers included in the envelope have since been lost. 50 points for thoughtfulness, though, Disney!).
As I grew up, I held onto that sage advice—dispensed to me most likely by a bored but well-meaning secretary—and I followed my dreams. Now my sights were set on sitcoms, and later, on my favorite live comedy show: Saturday Night Live. I fantasized about getting a walk-on role as Samantha's best friend on Who's The Boss? or Kirk Cameron's young crush on Growing Pains. Alas, as a Bay Area tween, I was nowhere near Hollywood and I still didn't have an agent.
Once I turned 16 I begged my parents to let me take a solo road trip to Los Angeles. Using sheer will and perseverance, I had somehow I secured a voice-over audition for The Simpsons, one of the hottest new animated shows at the time.
Being 16 and clueless, I think I left my house in the Bay Area at 6AM in hopes of arriving well ahead of time for a 3 o'clock audition. Well, of course, I found myself in some traffic debacle somewhere on the Grapevine of I-5 and ended up greivously late, wandering around the Fox lot in circles, trying to find the casting agent's office. A few minutes before Bonnie Pietila, head of casting, was about to head out and lock up for the day, I walked into her office sheepishly.
She was kind enough to see me in spite of my lateness and the fact that I was not at all the type of voice-over actor she was used to seeing (i.e. a real one).
"Who's your agent?"
"I, uh, I represent myself right now. I'm between agents."
"Okayyyy." She was looking over my very short resume, complete with my recent stint as "Laurie, sister to lead" in Sunnyvale Theatre's production of Brighton Beach Memoirs.
"How many voices do you do?"
"Um. I guess about 5?" It was at this moment that I realized I'd been so excited about even getting a meeting and a script, that I hadn't bothered preparing anything at all. I thought I'd be asked to read something from the script, but we hadn't even gotten to that yet. She wanted to know what artillery I was bringing to the fight!
I scrambled and told her I could do a British boy, a British girl (identical), a Russian (I had a Russian mother and relatives, so this was easy), a Valley girl (who couldn't?!) and a very general Southern accent. I pulled out all the stops and did them all to the best of my ability. And then I looked at her.
She looked tired. Really, really tired. But then she sort of half-smiled.
"Listen," she said, handing me back my resume. "You're not gonna get this, first of all. You just don't have enough voices. So, let's get that out of the way. Second of all, you're two hours late. Never, ever be late again. It just doesn't look good."
I nodded. I wanted to die.
"But you know what? I like that you came all the way from wherever you're from to be here. You don't even live in LA, right? How old are you?"
I told her. Sixteen.
"OK, kiddo. Well…look, you're not bad. Go home. Get an agent. And just…you know…keep at it. And come see us again when you have 12 voices worked up."
I drove the entire way home in silence, but I remember not feeling bad. I remember feeling quietly victorious. To anyone else, I had failed—I wasn't going to be a voice on The Simpsons. But to myself I had just gotten farther in life than I ever thought possible. I had set foot on a Hollywood lot, holding the script of one of the greatest shows on television, and I had a real reason to be there!
I felt completely and totally alive and filled with a purpose. I would continue, I would be back, I would succeed.
I never did go back to the Simpsons, specifically, nor did I ever try the SNL route. But I did become a full-time entertainer just a year out of college. I got a job "voice-over talent" after all, spending 10+ years on the radio as a DJ, and later (over the last few years), living, working and touring as a full time musician and songwriter.
I knew in that car, driving home from LA, at the age of 16 that I wanted to work in entertainment. I wanted to belong in that world. It was years and years, miles and miles away, but it felt like home, and I knew I would get there.
Tim Wilson
Ivan & Alyosha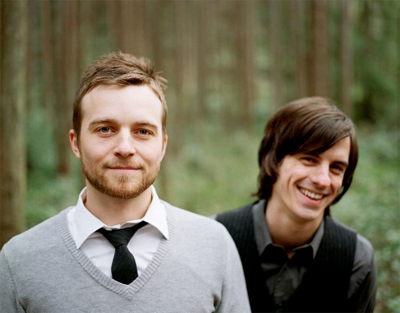 First dream job: Background singer for Michael Jackson, or 6th member of New Kids On The Block, no joke.
Why that job? As far as the New Kids go, I got the watch for my birthday in 2nd or 3rd grade, I had the cassettes and would dance and sing to their songs in my garage. I remember thinking, "hey, I can sing alright!" I was way into the pop thing, even into high school. As far as MJ, he's always been a huge influence, I wanted to be in his band, I thought we could be friends… 20/20 hindsight I'm glad I didn't end up in a boy band, or Michaels band, I can't dance anyways, bad hips.
Age when he wanted to be that profession: Um, grade school, first or second grade.
James Diers
Halloween, Alaska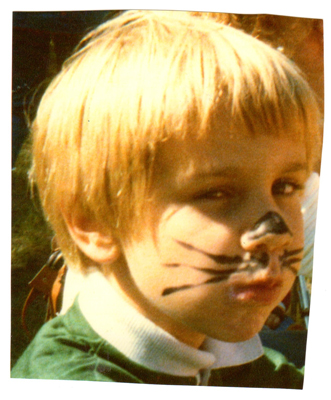 First dream job: CIA Agent
Why that job? I reckon most Western-world children — boys, at least — have their moments of pretending to be a spy and acting out some sort of James Bond fantasy. But I took it a little more seriously than that. At a certain point, I really viewed espionage as a viable career path. I'm sure it started with TV shows and movies that romanticized the life of a secret agent, like they do for tons of kids, but I was genuinely interested in learning about what it would take to study and train for that kind of work. Would I have to be good at math? Where specifically would I stash my various fake passports and disguise kits? At what point would I get my own pistol silencer? I'm an only child of divorced parents, which in some ways led to me feeling pretty solitary and self-reliant as a young kid. Those aspects of tradecraft were appealing, a way to put those qualities to good use. You grow older and you come to understand the uglier parts of working in the U.S. intelligence community, but as a kid, it seemed like one of the most fun and most ruggedly noble occupations a person could have.
he
Age when they wanted to be that profession: Seven years old.