10 Essential Keyboard Tracks to Celebrate National Piano Month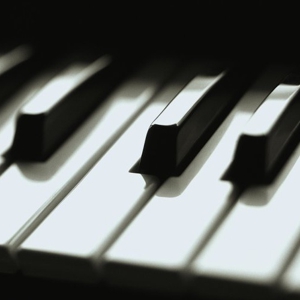 September is National Piano Month. As you're probably well aware, musicians have been tickling the ivories for centuries now, and popular music as we know it wouldn't be the same without the instrument.
Since hundreds of years and countless genres are a lot to sift through, we've limited this list to "the classics," excluding more modern greats like "LCD Soundsystem's "All My Friends"":http://www.youtube.com/watch?v=NXp1TQPf2pY&ob=av2n or cheesy karaoke standards like "Don't Stop Believin'".
We played fast and loose with the definition of "piano," expanding it to include anything in the keyboard family—organs, Clavinets, synths, you name it. Thus, without further ado, we give you 10 essential tracks to celebrate National Piano Month.
Booker T. and the M.G.s, "Green Onions"
This legendary 1962 instrumental hit helped to put the Hammond organ on the map, ushering what had been primarily a church instrument up until that point onto the pop charts.
Ray Charles, "What'd I Say"
Ray Charles earned his first gold record for this song, which is one of the all-time greats—piano-centric or otherwise. Charles improvised the track with his band one night to fill the final minutes of a short set, and in doing so, penned one of the best Wurlitzer riffs you'll ever hear.
Elton John, "Tiny Dancer"
John's piano melody on one of his most well-known tracks is simple but elegant, giving Bernie Taupin's lyrics just enough room to breathe. Plus, as any Almost Famous fan knows, it's the perfect way to make everyone forget about that time you declared yourself a golden god.
Jerry Lee Lewis, "Great Balls of Fire"
This Sun Records classic proves that there's nothing like some rocking piano to bring a little fire and brimstone to the party.
The Spencer Davis Group, "Gimme Some Lovin'"
Before he was bringing us his higher love, Steve Winwood handled organ duties for these blue-eyed soulsters. On this particular track, his Hammond B-3 soars and somehow manages to outshine that killer bassline.
The Beatles, "Let It Be"
For a group that didn't feature the keys front and center full-time, The Beatles sure delivered plenty of unforgettable moments with the piano family, whether it's Billy Preston's electric solo on "Get Back," the regal-sounding harpsichord on "In My Life," or Paul's pretty fills on "Hey Jude." But perhaps none are quite as iconic as the series of chords that kick off the Fab Four's final big ballad.
Stevie Wonder, "Superstition"
This essential Wonder track boasts one of the most instantly recognizable riffs of all time thanks to some seriously funky Clavinet playing. But synth nerds everywhere can also geek out over producer Robert Margouleff's more subtle Moog parts.
Warren Zevon, "Werewolves of London"
The driving piano anchors this delightfully goofy Zevon song. Hey, it's easy to pull off lines like, "I saw a werewolf drinking a pina colada at Trader Vic's / His hair was perfect" when you've got the right lick behind you.
The Band, "Up On Cripple Creek"
Arguably multi-instrumentalist Garth Hudson's shining moment with The Band—on this track, he tackles the Lowry organ in addition to playing a Clavinet with a wah-wah pedal (and being one of the first to do so). It's a funky groove that somehow fits right in with the group's rootsy sounds.
The Jackson 5, "I Want You Back"
A song that grabs you within a matter of seconds, thanks to its opening slide. The piano chords that follow—and of course, young Michael Jackson's powerhouse vocals—form one of pop music's most enduring tracks.
Others Tagged With