22 Awesome Break-Up Songs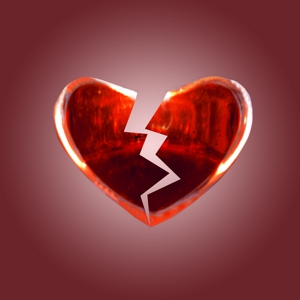 Page 1 of 2
Kim Gordon and Thurston Moore. Zooey Deschanel and Ben Gibbard. Kim Kardashian and that really tall sports dude. It seems like there's been a slew of celebrity splits lately, with couples who have been together for decades (see Kim and Thurston) calling it quits as well as unions that lasted mere months (you know who) going up in flames.
Break-ups are a pretty universal theme in music, whether the songs are quiet, woe-is-me tales of heartbreak or uptempo kiss-offs to those who did us wrong. To help ease the pain of these recent failed celebrity marriages (we know all you guys are really broken up about Zooey), we've compiled a list of 22 of our favorite break-up songs. Hey, 50 more and we'd have one for every day of the Kardashian marriage!
22. The Vaccines — "Post Break-Up Sex"
To think I hoped you'd be OK / Now I can't think of what to say
Maybe I misunderstood / But I can't believe you're feeling good
A catchy track from this year's What Did You Expect From The Vaccines? that highlights the time after a split when we're on the prowl for a rebound.
21. Fleetwood Mac — "Go Your Own Way"
Loving you / Isn't the right thing to do
By now, we all know about the break-ups that fueled Rumours—John and Christine McVie's divorce, and of course Lindsay Buckingham and Stevie Nicks' volatile relationship. Many of the album's tracks follow the theme, but it's "Go Your Own Way" (which Buckingham penned about Nicks) that became a classic.
20. Cee Lo — "Fuck You"
If I was richer, I'd still be with ya / Now ain't that some shit?
And although there's pain in my chest / I still wish you the best with a "fuck you"
A middle finger to a gold digger who took off proves that break-up songs can also be hilarious.
19. Ben Folds Five — "Song for the Dumped"
Wish I hadn't bought you dinner / Right before you dumped me on your front porch
After being dumped, Ben Folds would like to be reimbursed for all those wasted dates. Oh, and he really wants that black t-shirt back too.
18. Man Man — "Shameless"
You wish to demystify / Our electricity
And claim the charge between our hearts / Is just illusionary
"Hey now, what do you do when you're trying to shake the bad in you?" frontman Honus Honus asks on this Life Fantastic cut. It's a question for the ages, we suppose, but listening to Man Man is never a bad start.
17. Rilo Kiley — "Breakin' Up"
Here's to all the pretty words / We will never speak
Here's to all the pretty girls / You're gonna meet
Sometimes things just don't work out, and on this track, Jenny Lewis reminds us that breaking up isn't always the end of the world. Listen to it on repeat to console yourself about the band's fairly recent split.
16. Alanis Morissette — "You Oughta Know"
And I'm here to remind you of the mess you left when you went away
It's not fair to deny me of the cross I bear that you gave to me
A break-up anthem so iconic it's become a bit of a cliche. Sure, legions of heartbroken ladies sing this at karaoke every Friday night, but we're 100 percent onboard with any song that tells Dave Coulier (whose break-up with Morissette inspired the track) to cut it out.
15. Arcade Fire — "Crown of Love"
If you still want me, please forgive me, the crown of love is fallen from me.
If you still want me, please forgive me, because the spark is not within me.
A soaring track about struggling to get over any residual feelings you have for an ex-flame.
14. Amy Winehouse — "Tears Dry On Their Own"
He walks away / The sun goes down
He takes the day but I'm gone
And in your way in this blue shade / My tears dry on their own
In which Amy blames no one but herself for a failed relationship and reminds herself that she'll make it on her own.
13. The Black Keys, "Next Girl"
Oh, my next girl / Will be nothing like my ex-girl
I made mistakes back then / I'll never do it again
What do you do when you're trying to get over your ex? If you're Dan Auerbach, you simply turn your bluesy attentions to the next one.
12. Sinead O'Conner — "Nothing Compares 2 U"
It's been seven hours and 15 days / since you took your love away
Is this Prince-penned classic a little bit melodramatic and overwrought? Maybe. But guess what? So is breaking up.