Paste's Best Portraits of 2011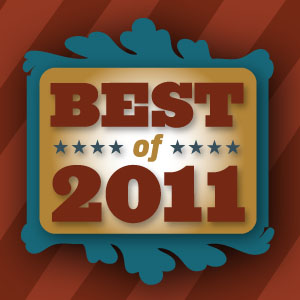 Last week, we shared our favorite concert photos from the past twelve months.
In part two of our year in photos, we look at some of our favorite portraits taken during 2011. Paste photographers shot spent a lot of their time behind the scenes with some of our favorite musicians and actors, including Erykah Badu, The Civil Wars, Middle Brother, Peter Murphy, Mark Ruffalo, Felicia Day and many others.
Contributing photographers: Clint Alwahab, Mark C. Austin, James Bailey, Max Blau, Meghan Brosnan, Josh Darr, Michael Dunaway, Sean Edgar, Chona Kasinger, Matt Hoyle, Brian Lima, Doug Seymour, Kirk Stauffer, Mike White