Paste's Best Live Photos of 2011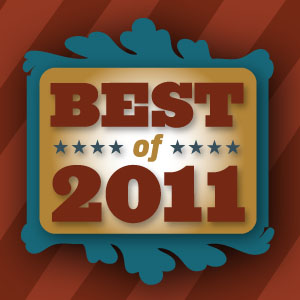 Throughout 2011, our photographers hit the road extensively, attending many major music festivals, documenting live performances and spending time with artists across the United States. We witnessed Buffalo Springfield reunite, Pearl Jam celebrate 20 years of alternative rock and Pete Seeger silence an entire festival with the remnants of his once-powerful voice. We saw Trash Talk hang from the rafters, Charles Bradley croon like his life depended on it and stood by as Odd Future offended just about everybody in sight. And along the way, we became captivated by many of our favorite live acts this year.
In part one of our look at the year in photos, we've revisited some our favorite concert photos during 2011.
Contributing photographers: Mark C. Austin, James Bailey, Max Blau, Meghan Brosnan, Charlene Chae, Josh Darr, Chris Garmon, Perry Julien, Chona Kasinger, Brian Lima, Kelly Makepeace, Doug Seymour, Kirk Stauffer.
Others Tagged With