10 Songs Inspired by Martin Luther King Jr.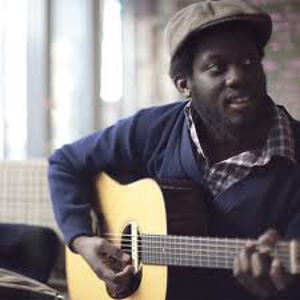 First observed in 1968, Martin Luther King Jr. Day wasn't recognized by all 50 states until 2000. It isn't just a day just about the man; it's a day about the dream. Here are 10 songs that pay tribute to King, his ideals and his relentless persistence for change.
1.The Beatles – Blackbird
"I was in Scotland playing on my guitar, and I remember this whole idea of, ''you were only waiting for this moment to arise" was about, you know, the black people's struggle in the southern states, and I was using the symbolism of a blackbird."—Paul McCartney on KCRW.
2. Nina Simone – Why (The King of Love is Dead)
Live in England, 1968
3. U2 -Pride (In The Name Of Love)
Verse: Early morning, April 4 / Shot rings out in the Memphis sky / Free at last, they took your life / They could not take your pride
4. Bon Dylan & Joan Baez – When The Ship Comes In
On Aug. 28, 1963, during the March on Washington, Dylan, Baez, Mahalia Jackson, Peter, Paul and Mary, and Marian Anderson performed before King gave his famous, "I Have A Dream" speech.
5. Public Enemy – By The Time I Get To Arizona
Arriving with plenty of controversy, the music video chronicles the black community's frustration with some U.S. states when they refused to recognize King's birthday as a national holiday.
6. Stevie Wonder – Happy Birthday
The 1981 single written by Wonder for the Motown brought awareness for Martin Luther King Jr. day becoming a national holiday.
7. Patty Griffin – Up To The Mountain
The track's title is taken from King's 1968 "I've Been to the Mountaintop" speech, which was given one day before his assassination in Memphis.
8. Ed OG and Masta Ace- Wishing
"Wishing" was featured in the Boondocks episode, "Return Of The King" as a tribute to King's birthday.
9. Common featuring Will. I. Am – Dream
Kings "We Shall Overcome" speech is sampled in this 2006 track.
10. Dion – Abraham, Martin and John
Dion commemorates Lincoln, King and Kennedy.
Others Tagged With