10 TV Shows We're Looking Forward To in January
2012 has a lot to offer—a presidential election, the end of the world, and so many new television seasons and series that will consume you, you'll forget all about those vying political parties and doomsday. Lucky for us we don't even have to wait long, as a bunch start in January.
From Dustin Hoffman, to William H. Macy, the guys of Curb Your Enthusiasm and the gang from Napoleon Dynamite, this spring you'll be able to devour a healthy plate of snickering, drunkenness, and dollops of unsuspecting plot-twists-love-affairs. So much in fact, you'll be licking your plate and then come back for seconds. Here is our list of the top 10 new & returning shows to check out this month. All that's left is for you to take your pick.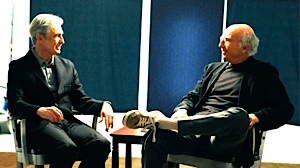 10. Inside Comedy
Premier Date: Thursday, Jan. 26 at 11 p.m. EST
Network: Showtime
Staring: David Steinberg, Steve Carell, Chris Rock, Ellen DeGeneres, Jerry Seinfeld
This new half hour comedy documentary series from the creator of Curb Your Enthusiasm has Steve Carell commemorating the inspirations and influences of modern comedians by capturing never-before-heard anecdotes about the idols that have inspired comedians from Ellen to Seinfeld. And guess what, it looks to be… funny.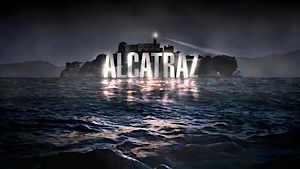 9. Alcatraz
Premier Date: Monday, Jan. 16 at 8 p.m. EST
Network: FOX
Staring: Sarah Jones, Jeffery Pierce, Sam Neil, Jorge Garcia, Robert Froter
A set of fingerprints lead homicide detective Rebecca Madsen (Sarah Jones) to a former Alcatraz inmate who's been dead for decades. She turns to Alcatraz expert Dr. Diego Soto (Jorge Garcia) to help piece together a mystery. Of course the duo will discover that Alcatraz was much more than a prison, and the show's sci-fi elements has already made the series a contender to be "The Next Lost."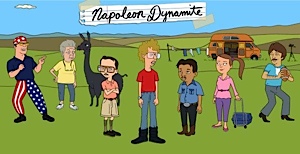 8. Napoleon Dynamite
Premier Date: Sunday, Jan. 15 at 8:30 p.m. EST
Network: FOX
Staring: Jon Heder, Aaron Ruell, Efren Ramirez, Tina Majorino, Jon Gries, Haylie Duff
They're back. Except this time you won't see their faces, well that's not true really, you'll enjoy the cartoon versions of the gang from rural Idaho. Lending their voices for a return to "sweet skills" and "girlfriends in Oklahoma", the cast is all the same, back and ready to repeat the awkwardness of high school all over again.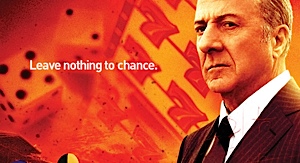 7. Luck
Premier Date: Thursday, Jan. 26 at 9 p.m. EST
Network: HBO
Staring: Dustin Hoffman, Dennis Farina, John Ortiz, Richard Kind, Kevin Dunn
Set in the seedy world of horse racing, Luck follows an array of characters each more mischievous than the last. Found in the middle of the drama is Chester "Ace" Bernstein (Dustin Hoffman): freshly released from prison and looking for revenge. Meanwhile a group of four dedicated gamblers who walk the fine line between honesty and cheating. A preview of the debut episode already aired and if you missed it we can promise you the new series will captivate you.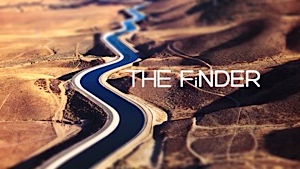 6. The Finder
Premier Date: Thursday, Jan. 12 at 9 p.m. EST
Network: FOX
Staring: Geoff Stults, Michael Clarke Duncan, Mercedes Masohn
Here's to you, all you Bones fans. Hart Hanson new series is a spin off of Bones, with the backdoor pilot that aired last season, the new series is inspired by The Locator novels which follow a war veteran who has the uncanny knack to locate any one or thing in the world. Hanson says he's unsure of the reaction Bones fans will have to the new characters, but hey, he's a creative genius. I think us audience people can give credit where credit is due.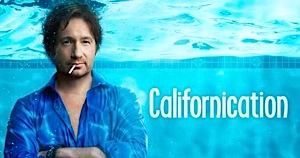 5. Californication
Premier Date: Sunday, Jan. 8 at 10:30 p.m. EST
Network: Showtime
Staring: David Duchovny, Natascha McElhone, Pamela Adlon, Evan Handler
Hank is back in the fifth season, moody as ever and hanging by a thread in sunny Los Angeles.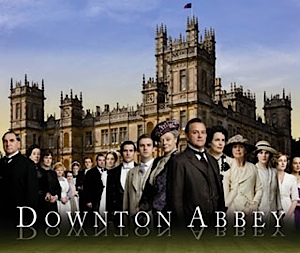 4. Downton Abbey
Premier Date: Sunday, Jan. 8 at 9 p.m. EST
Network: PBS
Staring: Hugh Bonneville, Elizabeth McGovern, Jim Carter, Phillis Logan
Returning for its second season, the British production is set in North Yorkshire in the early 20th Century, following the Earl of Grantham and his family, as well as the servants of the Downton Abbey estate.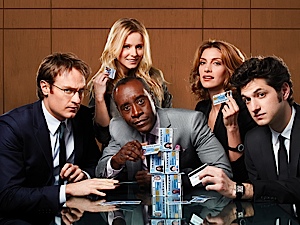 3. House of Lies
Premier Date: Sunday, Jan. 8 at 10 p.m. EST
Network: Showtime
Staring: Don Cheadle, Kristen Bell, Dawn Olivieri, Ben Schwartz
It's the survival of the slickest. Don Cheadle is a highly successful, subversive management consultant who is never above using any (insert noun) to get his clients the information they want. With no end to what he and his team will do, they each make sure to complicate, dazzle and laugh their way to the money tree.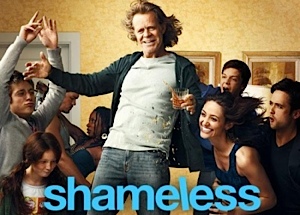 2. Shameless
Premier Date: Sunday, Jan. 8 at 9 p.m. EST
Network: Showtime
Staring: William H. Macy, Emmy Rossum, Joan Cusack, Justin Chatwin
Unabashed of its dysfunctional roots, the Gallagher family has no shame in baring it all, literally, (just catch the backsides in the opening credits). Raw, witty, and so endearing, the young cast will have you begging for the 60 minutes to never end. The second season starts this Sunday – that gives you a full three days to watch the first season.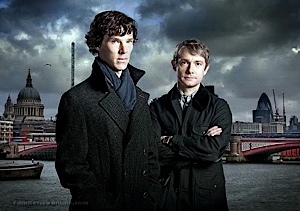 1. Sherlock
Premier Date: Sunday, Jan. 1 at 10 p.m. EST
Network: PBS
Staring: Benedict Cumberbatch, Martin Freeman
There's only one show that combines entertainment, intelligence, humor, and seamless narrative to snatch the title of Best Show on Television. Cumberbatch plays Holmes like the kind of guy who's fascinating and even hysterical to watch from afar, but around whom you'd never want to spend many real-life hours. And Freeman carves out his own space in the subservient place, creating a character you can root for and enjoy without detracting attention from the virtuoso.—Shane Ryan
Others Tagged With