The 25 Best Motown Tracks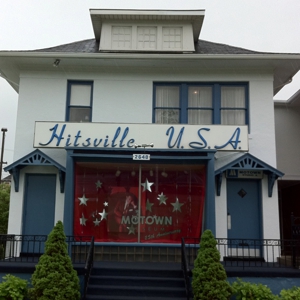 Page 1 of 2
It was 53 years ago today that Berry Gordy borrowed $800 from some relatives and founded Tamla Records, a small Detroit label that would eventually lead to Motown Records.
We're so thankful that his family was able to spot him the cash, because without Motown, the musical landscape as we know it today wouldn't be the same. To honor the legendary label, we're counting down 25 of its essential tracks. Grab some pals, don some matching suits, dust off your finest choreography and check 'em out below.
But first, a few ground rules: 1. These are all songs that were actually released by Motown Records—similar-sounding artists on labels like Atlantic, Chess, Stax and Phillies Records, while fabulous in their own right, don't count. 2. We tried to limit ourselves to no more than four songs per artist. Sorry if your favorite Marvin Gaye track didn't make the cut; be sure to let us know what we left out in the comments section below.
25. "Bernadette" — The Four Tops (1967)

The passion in frontman Levi Stubbs' vocals is palpable, but in case you didn't pick up on it, he drives it home with the line "You mean more to me than a woman was ever meant to be."
24. "What Becomes of the Brokenhearted" — Jimmy Ruffin (1966)

Is it a little overwrought? Sure. Is it still one of the best pop songs ever recorded? You bet.
23. "Money (That's What I Want)" — Barrett Strong (1959)

The very first hit record for the Motown empire (and arguably one of its most influential), this ditty went on to be covered by a little, up-and-coming British bands like The Beatles and
The Rolling Stones.
22. "Please Mr. Postman" — The Marvelettes (1961)

Girl-group perfection, this song took The Marvelettes to the top of the charts right out of the gate. Fun fact: On drums is none other than Marvin Gaye.
21. "War" — Edwin Starr (1969)

Starr was given the chance to record this snarly, iconic protest song after it was decided that it was too controversial for The Temptations. After the track hit number one, The Temptations' decidedly less gritty version was released, but by then, Starr's take had already cemented its status as the definitive version.
20. "My Guy" — Mary Wells (1964)

Smokey Robinson penned this one from the female perspective, and it went on to be one of Motown's most recognizable songs—and sadly, Wells' last big hit.
19. "The Tears of a Clown" — Smokey Robinson & The Miracles (1967)

Stevie Wonder wrote the music for this song, but he went to Robinson for help with the lyrics. Robinson remarked that it "sounded like a circus," and the rest, as they say, is history.
18. "Dancing in the Street" — Martha and the Vandellas (1964)

As much as we love David Bowie and Mick Jagger, the fact that their ridiculous cover of this has nearly twice as many YouTube views as the classic original is an absolute crime.
17. "Fingertips Part 2" — Little Stevie Wonder (1963)

Stevie Wonder was just 12 years old when he recorded what would go on to become one of the first live songs to hit number one, making him the youngest person in history to top the Billboard Hot 100. What did you do when you were 12?
16. "Baby Love" — The Supremes (1964)

The iconic Motown girl group is in classic form on this track, with Diana Ross leading the way over footstomps and some killer background vocals.
15. "You Really Got a Hold On Me" — Smokey Robinson & The Miracles (1962)

Everyone from The Beatles to She & Him has covered this track, but no one can touch the original.
14. "ABC" — The Jackson 5 (1970)

In which Michael, Tito, Jackie, Marlon and Jermaine school us all—and knock The Beatles' "Let It Be" off the top of the charts in the process.
13. "Reach Out (I'll Be There)" — The Four Tops (1966)

The driving beat, the seamless shifts between major and minor keys and Levi Stubbs' heartfelt vocals all add up for the Four Tops' most recognizable hit.
12. "You Can't Hurry Love" — The Supremes (1966)

This ode to late bloomers features one of the most memorable riffs of all time, with similar grooves cropping up in tunes by everyone from Iggy Pop to Hall & Oates.
11. "Tracks of My Tears" — Smokey Robinson & The Miracles (1965)

His lover may have left him, but that doesn't stop Smokey from delivering some catchy vocals, proving that sometimes sad songs can be danceable.
Others Tagged With