25 Sundance Films We're Looking Forward To
Page 1 of 3
The 2012 Sundance Film Fest begins tomorrow, and Paste film editor Michael Dunaway will be on hand to separate the wheat from the chaff. Here's what already has him excited to be in Park City, Utah.
1. 2 DAYS IN NEW YORK
The Category: Premieres
The Sundance Synopsis: "Marion and Mingus live cozily—perhaps too cozily—with their cat and two young children from previous relationships. However, when Marion's jolly father (played by director Delpy's real-life dad), her oversexed sister, and her sister's outrageous boyfriend unceremoniously descend upon them for a visit, it initiates two unforgettable days that will test Marion and Mingus's relationship. With their unwitting racism and sexual frankness, the French triumvirate hilariously has no boundaries or filters…and no person is left unscathed in its wake."
The Key Players: Writer/director/actor Julie Delpy; Chris Rock
The Draw: Julie Delpy has written and directed before (she actually co-wrote Before Sunset with costar Ethan Hawke, among other projects), but this promises to be her biggest project yet. And Chris Rock as a straight man—that we just have to see.
2. BLACK ROCK
The Category: Midnight
The Sundance Synopsis: "Sarah invites her old friends, Abby and Lou, on a reunion trip to a remote island in Maine. There will be laughter, tears, and a boozy catharsis. It's the sort of weekend that can transform the three into fully realized, grown-ass women. You already know this movie, right? Wrong. Emotional release will come, but this is no weepy ballad of reconciliation."
The Key Players: Director/actor Katie Aselton; writer Mark Duplass; Kate Bosworth, Lake Bell
The Draw: Aselton and Duplass are quickly establishing themselves as the new Royal Family of Sundance. Of the several films they're involved with this year, this one looks the tightest and most promising. Aselton's directorial debut The Freebie was a buzzy Sundance presence two years ago, but it was a largely improvised affair; it will be interesting to see her establish her bearings in a more formal environment. Our money's on her succeeding.
3. COMPLIANCE
The Category: Next
The Sundance Synopsis: "Becky and Sandra aren't the best of friends. Sandra is a middle-aged manager at a fast-food restaurant; Becky is a teenaged counter girl who really needs the job. One stressful day (too many customers and too little bacon), a police officer calls, accusing Becky of stealing money from a customer's purse, which she vehemently denies. Sandra, overwhelmed by her managerial responsibilities, complies with the officer's orders to detain Becky. This choice begins a nightmare that tragically blurs the lines between expedience and prudence, legality and reason."
The Key Players: Director Craig Zobel; Ann Dowd
The Draw: Zobel is another Sundance alum (The Great World of Sound, 2007) returning with a more formal exercise. He's also a member in good standing of the Winston-Salem posse of filmmakers who've emerged from that city's North Carolina School of the Arts, which includes David Gordon Green, Jeff Nichols, and Danny McBride. Zobel was the co-producer, in fact, of Green's George Washington, and that fact alone makes me interested in any film he'll ever do.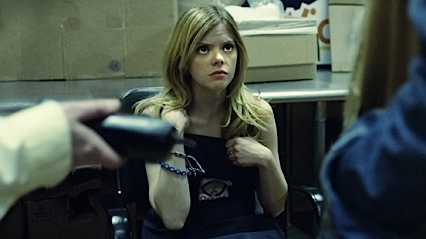 4. DETROPIA
The Category: US Documentary Competition
The Sundance Synopsis: "Detroit's story has encapsulated the iconic narrative of America over the last century—the Great Migration of African Americans escaping Jim Crow; the rise of manufacturing and the middle class; the love affair with automobiles; the flowering of the American dream; and now…the collapse of the economy and the fading American mythos."
The Key Players: Directors Heidi Ewing, Rachel Grady
The Draw: The slow-motion decay of the city of Detroit has been as fascinating as it has been horrifying. Coming from such expert hands as Ewing and Grady (the partnership behind Jesus Camp, The Boys of Baraka, and a riveting section of 2010's Freakonomics), I'm expecting beautiful and thoughtful.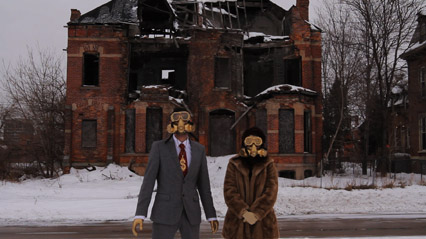 5. THE END OF LOVE
The Category: US Dramatic Competition
The Sundance Synopsis: "Mark is a struggling actor stuck between the life he once knew and the one waiting for him. When the mother of his two-year-old son suddenly passes away, Mark is forced to confront his shortcomings. Their fates, now intertwined, hang in the balance as Mark grapples with his ability to grow up. When he meets Lydia, a young mother, he is no longer able to live in the comfort of denial."
The Key Players: Director/actor Mark Webber; Shannyn Sossamon, Michael Cera, Jason Ritter, Amanda Seyfried
The Draw: Cera and Ritter each make any film worth watching, and we also get Webber and several other compelling actors. Plus the boy in the film is actually Webber's two-year-old son. I expect plenty of sincerity and raw emotion. None of these guys are known for going through the motions.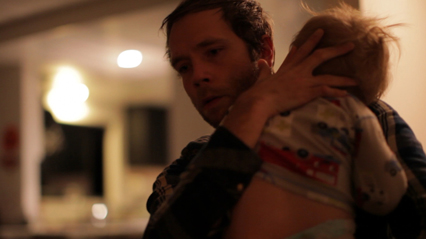 6. ETHEL
The Category: Documentary Premieres
The Sundance Synopsis: "It would have satisfied even the most voracious history buffs if Rory Kennedy, youngest child of Robert and Ethel Kennedy, had enlisted her mother's perspective simply as a fresh angle on the Kennedy years. But Ethel is so much more. Intimate, humorous conversations and never-before-seen images from the family troves uncover an enthralling story of a vivacious, authentic heroine whose transformation—from rambunctious Republican firecracker to savvy Democratic campaigner to socially conscious single mother of 11—arcs definitively as her husband's drama unfolds."
The Key Players: Director Rory Kennedy
The Draw: Simply put, it's our great fortune that a member of one of the most fascinating families in the history of American politics is also such a talented (and celebrated—she won an Emmy for Ghosts of Abu Graib) filmmaker. It must be incredibly difficult for a filmmaker named to Kennedy to do work about her own family, but after 22 years she's finally let us in. My pick for the most promising Documentary Premiere.
7. THE FIRST TIME
The Category: U.S. Dramatic Competition
The Sundance Synopsis: Dave, a high school senior, spends most of his time pining away over a girl he can't have. Aubrey, a junior with artistic aspirations, has a hot boyfriend who doesn't quite understand her or seem to care. Although they go to different schools, Dave and Aubrey find themselves at the same party. When both head outside to get some air, they meet. A casual conversation sparks an instant connection, and, over the course of a weekend, things turn magical, romantic, complicated and funny as Aubrey and Dave discover what it's like to fall in love for the first time."
The Key Players: Director Jonathan Kasdan; Victoria Justice; Christine Taylor
The Draw: As Kasdan wryly but respectfully noted in his interview on the Institute's website, no one in his family has ever gotten a film into Sundance before. Given his father Lawrence's resume alone, that's saying something. But what sold me on the film was hearing Kasdan fils say he wanted everyone to leave the theater "with a romantic buzz." Coming from a Sundance director, that's refreshing.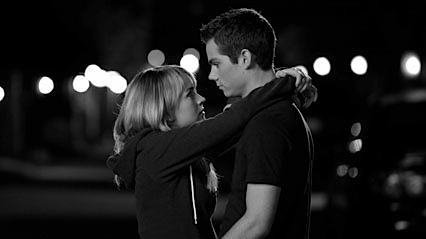 8. HELLO I MUST BE GOING
The Category: U.S. Dramatic Competition
The Sundance Synopsis: "Divorced and demoralized Amy Minsky's prospects look bleak when she is condemned to move back in with her parents at the age of 35. Everyone wants to help, but, as her patience level with advice is plummeting, a bold teenage boy enters her life, igniting her last bit of self-esteem. What ensues is an unconventional love story infused with all the good things Amy needs to get on in life, and that just may include great sex."
The Key Players: Director Todd Luiso; Blythe Danner, Melanie Lynskey
The Draw: You might not recognize the name of director Todd Louiso, but you'd almost certainly recognize his face form his acting career (most recently seen in We Bought a Zoo, but to me he'll always be Jack Black's soft-spoken foil in High Fidelity). And Melanie Lynskey put in an absolutely stunning performance a few years ago in an episode of The Shield, although many still remember her best for Heavenly Creatures. I can't imagine the two of them producing a film that's anything less than memorable.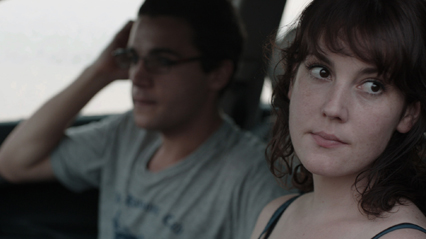 9. LAY THE FAVORITE
The Category: Premieres
The Sundance Synopsis: Beth Raymer is a beautiful girl with a big heart who leaves her dancing job at a Florida strip club to become a Las Vegas cocktail waitress. Not exactly an ideal career choice, but her borderline-ditzy personality doesn't give her many options. In walks Dink, a professional sports bettor who sees through her bubbly exterior and offers her a job placing wagers all over town to gain an advantage over the casinos. Her surprisingly impeccable mind for numbers soon cements her status as Dink's good-luck charm, until his gorgeous-but-frigid wife, Tulip, starts to get jealous. Faced with no other choice but to fire Beth, Dink's luck runs out when she heads to New York to work for a smarmy bookie, a turn of events that lands her squarely on the wrong side of the law.
The Key Players: Director Stephen Frears; Rebecca Hall, Bruce Willis, Catherine Zeta-Jones, Laura Prepon, Joshua Jackson
The Draw: Frears (The Queen, High Fidelity, The Grifters, Dangerous Liaisons) is one of the very best filmmakers working today. It should be delicious to see him set loose with this cast and a high-concept script. My pick for the most promising Premiere.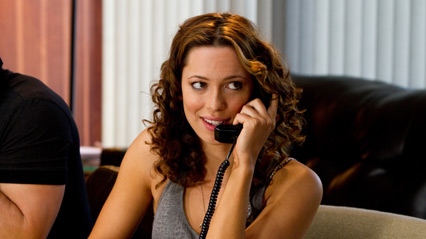 10. LIBERAL ARTS
The Category: Premieres
The Sundance Synopsis: "Newly single, 35, and uninspired by his job, Jesse Fisher worries that his best days are behind him. But no matter how much he buries his head in a book, life keeps pulling Jesse back. When his favorite college professor invites him to campus to speak at his retirement dinner, Jesse jumps at the chance. He is prepared for the nostalgia of the dining halls and dorm rooms, the parties and poetry seminars; what he doesn't see coming is Zibby—a beautiful, precocious, classical-music-loving sophomore. Zibby awakens scary, exciting, long-dormant feelings of possibility and connection that Jesse thought he had buried forever."
The Key Players: Director/actor Josh Radnor; Elizabeth Olsen, Richard Jenkins, Allison Janney
The Draw: Radnor's Audience-Award-winning (and utterly delightful) happythankyoumoreplease was one of the very best highlights of the 2010 festival; Olsen's harrowing performance in Marth Marcy May Marlene was the talk of the 2011 festival. Having the two collaborate gives them a huge boost right off the bat; it seems almost unfair that Radnor also gets talents like Richard Jenkins and Allison Janney, too. My prediction for the most enjoyable film of the fest.