The 10 Best Etta James Songs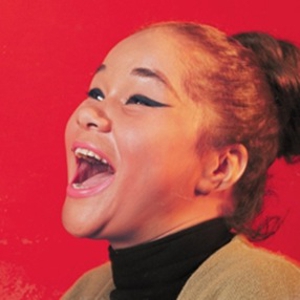 On Friday we lost a legend when Etta James passed away at the age of 73 after a two-year battle with leukemia.
James was one of those rare singers who absolutely defied genre. Soul, blues, jazz, pop—put it in front of her, and she could sing it, breaking your heart on one track by sounding gritty, raw and broken before putting a big, stupid grin on your face on the next song with vocals that were smooth and pristine.
Today we pay tribute to James and her legacy with a look back at her 10 best tracks.
10. Fool That I Am

James starts off crooning here, and it's her elegant restraint that makes it all the more exciting when she finally lets loose with that massive wail at the 2:25 mark.
9. Do Right Woman, Do Right Man

Aretha Franklin originally had a hit with this track in 1967. James recorded her own (equally stellar) take on the track that same year, but it wasn't released until 1993.
8. Tell Mama

After James' career was temporarily derailed by heroin addiction, she made her comeback in the late '60s with this horn-driven soul.
7. Baby, What You Want Me to Do?

Etta's take on this blues staple is topped only by her own sultry, gritty live version recorded in 1963.
6. I Just Want to Make Love to You

This Muddy Waters cover was the B-side to "At Last," serving as the ultimate wedding song's naughtier cousin.
5. Something's Got A Hold On Me

James' gospel roots shine through on this song as she gleefully sings the praises of being in love.
4. A Sunday Kind of Love

The vocals here are so silky smooth that it's easy to get caught up slow-dancing to it and overlook the fact that it's actually a sad track. James can't seem to find the kind of love she's singing so beautifully about, and she's "on a road that leads to nowhere," but she sounds excellent along the way.
3. All I Could Do Was Cry

In which Etta kicks herself for sitting idly by and watching her love walk down the aisle with someone else. As the background vocals almost tease her with echoes of "cry, cry, cry," she absolutely wails, heartbroken and perhaps a little angry at herself over what might have been.
2. At Last

Arguably one of the most iconic songs of all time, this is the one James is most known for, and with good reason: Her performance embodies joy, romance and triumph. It's like listening to a smile, and no matter how many cheesy romantic comedies it soundtracks, that never gets old.
1. I'd Rather Go Blind

It's the yin to "At Last"'s yang, but when it comes down to it, no one does sorrow and raw emotion quite like Etta James. There's something particularly heartbreaking about our narrator realizing a relationship's gone sour but begging her lover to stay anyway that makes us want to pour a glass of wine and bust out the tissues whenever this classic comes on.
Others Tagged With