The 10 Best Things About Portland, Oregon
It goes without saying that everyone's hometown is unknowably cool…except to them. In that spirit, there are plenty of reasons why Portland has acquired "It Town" status over the past few years, but these are the secrets (some of them, not very) I've tried to keep to myself about what makes Stumptown the kind of irreplaceable, slightly twee, irreplicably shaggy berg it's become. In honor of the return of Portlandia this week, here are the 10 Best Things About Portland.

10. The Aladdin Theater
Like everything else in Portland, this intimate Eastside live music venue flaunts a bit of a checkered history: a former vaudeville house in the 1920s that eventually morphed into a porn emporium in the '70s and '80s (indeed, it was supposedly the number one exhibitor of "Deep Throat" at one point in its history), the Aladdin has played host to some of the finest pop musicians of the past quarter century—Jeff Buckley, Steve Earle, Lucinda Williams, Beth Orton, Ryan Adams, Gillian Welch, Brian Wilson, Richard Thompson, Beck, Ray Davies and the late Warren Zevon, among them—and you just haven't lived until Alejandro Escovedo or Los Lobos has strolled by your seat, guitar in hand, serenading you as watch them stroll by on the way to the bar out front.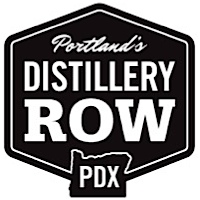 9. Micro-liquor
Over the years, Portland has managed to accrue a reputation as North America's "Beervana" (indeed, more than 30 different breweries operate in Portland, according to the Oregon Brewers Guild—more than any other suds capital in the world), but it's the city's growing number of microdistilleries that has local tongues wagging of late. Distillery Row in Southeast Portland is home to a Saturday full of tasting events and startups such as House Spirits (whose Aviation Gin is simply top-notch) and Deco Distilling, whose small-batch coffee rum (made with locally roasted arabica beans) must be sipped to be believed.

8. Japanese Gardens
Most Rose City guides will direct you to the International Rose Test Gardens or nearby neighbor, Forest Park, but for my money, Portland's best inner-city outdoor experience can be had at Washington Park's Japanese Gardens, called "one of the most authentic Japanese gardens outside of Japan" by no less an authority than the Japanese ambassador to the U.S. This 5-and-a-half-acre monument to zen is composed of five distinct garden architectures and features transformative views of Mt. Hood, Mt. St. Helens, and the entire cityscape of Portland. Hint: fall's Moonviewing Ceremony is simply not to be missed.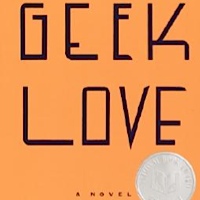 7. Geek Love
Portland author Katherine Dunn's story of a carny family's grand experiment with a breeding program of human oddities is a left-field classic and as perfectly Portland as anything ever written in or about this city. The Binewskis are, in their way, as American as apple pie: inventive, entrepreneurial, ambitious, with a freakshow sensibility that casts a uniquely Stumptown spin on the notion of modern family values.

6. The restaurants of Bruce Carey
Back when we were both working dinner shifts together as students at the University of Oregon in Eugene, it wasn't altogether clear that the culinary and aesthetic template of Bruce Carey would come to dominate Portland's foodie landscape quite as thoroughly as it has. But in a town besotted with food carts and Voodoo Donut-style lowbrow cuisine, Carey's family of fabulous fare (from the white-tableclothed elegance of Bluehour to the farm-to-table locavore principles of Clark Lewis to the pan-Asian mystery of Saucebox) has made even hardcore locals forget about the late, legendary Zefiro, his initial swing for the fences of greatness. You're welcome, America.

5. Portland Timbers
Sure, it's the NBA's Trailblazers that have the professional tenure, the championship banner and the occasional celebrity sightings. But it's the soccer-playing Timbers that have captured the hearts and minds of the People's Republic of Portland: from the team's smallish, European-style grounds (Jeld-Wen Field) to the vociferous chanting, singing, tifo-waving and general carrying-on of its most rabid fans (the Timbers Army, who occupy the North Stands with a vengeance that announces their presence long before the 90 minute game interval that follows), the Timbers have arrived on the MLS scene and made, in no uncertain terms, Portland one of the toughest road games in the league, overnight. #RCTID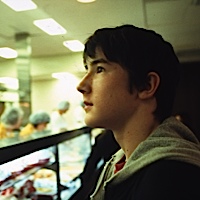 4. The films of Gus Van Sant
There have been movies that are infinitely more famous filmed in Portland's (and Oregon's) greater environs—Mr. Holland's Opus the Academy Award-winning One Flew Over the Cuckoo's Nest among them—but none better than the cinematic body of work of native son Gus Van Sant, whose Drugstore Cowboy (1989), My Own Private Idaho (1991) and Elephant(2003) all perfectly capture the seedy, romantic underbelly of Portland, with a special penchant for the noir corners where the drama and darkness reside.

3. Mt. Hood
Yes, I know it's not technically in Portland. But has any city in North America ever been so perfectly framed by a single, majestic environmental element? Whether you love to ski, hike, camp or simply stare at it (natives have been known to declare clear weather a "mountain day" based upon whether it can be seen from the city or not), Mt. Hood is as inextricably tied to Portland as the moss that grows on the north side of everything else in town.

2. Powell's City of Books
Just because it's on everyone else's list of what's great about Portland doesn't make it any less true. It's the single finest bookstore in America and I'm not even sure there's a close runner-up. Any Portlander—or visitor—who tells you they haven't dropped the better part of a paycheck or afternoon in this multi-story, city-block-wide treasury of tomes is either telling tall tales or has given up on life.

1. Elliott Smith
The late, great indie-folk hero relocated here from Dallas as a teen (and eventually moved away to Brooklyn, and later Los Angeles, where he died in 2003), but the indelible stamp of the Rose City is still unmistakably present all over Elliott's musical output. From his solo debut Roman Candle ("Condor Ave") to his posthumously-released final album From a Basement on the Hill ("Memory Lane"), faint wisps of Portland thread their way through Smith's music like "little whisper smoke signs that you'll never get."
Others Tagged With