The 5 Best (and 4 Worst) Super Bowl Halftime Performances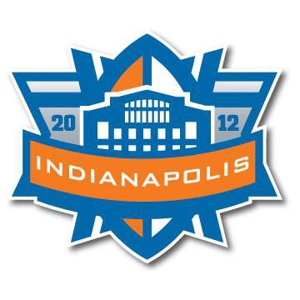 Today's the day—the biggest sporting event in America. Between stuffing our faces with Super Bowl snacks, scrutinizing wildly overpriced Super Bowl commercials and of course, watching the actual game, the day is pretty much complete. But it wouldn't be a true Super Bowl Sunday without some ridiculous halftime show, so we've analyzed the best and worst performances in the history of the game.
BEST SUPER BOWL HALFTIME SHOWS
5. Aerosmith, Ben Stiller, Adam Sandler, 'N Sync, Britney Spears, Mary J. Blige, Nelly
Super Bowl XXXV, 2001
Baltimore Ravens 34, New York Giants 7
This MTV-produced performance had the potential to be disastrous, pairing tweeny pop acts, R&B stars, rappers and comedians with an established rock band. Yet, somehow, the closing all-star performance of Aerosmith's '70s classic "Walk This Way" turned out smooth and even generationally agreeable.
4. U2
Super Bowl XXXVI, 2002
New England Patriots 20, St. Louis Rams 17
Irish rockers U2 were the obvious choice for the official Super Bowl tribute to September 11. With their soaring hits and commemorative backdrop, the performance was certainly a memorable one.
3. Michael Jackson
Super Bowl XVII, 1993
Dallas Cowboys 52, Buffalo Bills 17
MJ's performance represented the turning point for all future Super Bowl halftime shows. His set of classics—"Jam," Billie Jean," "Black and White" and "Heal the World"—helped boost TV ratings, thereby pushing companies to create bigger events for each subsequent year.
2. Bruce Springsteen & The E Street Band
Super Bowl XLIII, 2009
Pittsburgh Steelers 27, Arizona Cardinals 23
When The Boss tells you to step away from the guacamole dip, put down the chicken fingers, turn up the TV and let the E Street Band into your home, you do what he says. Opening with a righteous version of "Tenth Avenue Freeze Out," the 12-minute set was stadium rock at its finest, culminating with an across-the-stage knees slide.
1. Paul McCartney
Super Bowl XXXIX, 2005
New England Patriots 24, Philadelphia Eagles 21
Who cares that "football" means something totally different in Macca's hometown of Liverpool? His halftime set of Beatles and solo hits was simple, concise and nearly perfect.
WORST SUPER BOWL HALFTIME SHOWS
4. Phil Collins, Christina Aguilera, Enrique Iglesias, Toni Braxton and an 80-person orchestra
Super Bowl XXXIV, 2000
St. Louis Rams 23, Tennessee Titans 16
An orchestra introduction and a pre-X-tina Aguilera and Enrique Iglesias duet kicked off this Disney-sponsored, international-themed affair for the new millennium. But what we were left with was really just an awkward Lion King-meets-Broadway-style production that was neither worldly nor diverse.
3 New Kids on the Block, Disney characters, Warren Moon, and various children
Super Bowl XXV, 1991
New York Giants 20, Buffalo Bills 19
It's virtually impossible to watch this halftime show—which included Disney characters and small children jumping around to the New Kids' so-sweet-you-might-choke "Step by Step" and Disney classic "It's A Small World"—without cringing. And all this was supposed to be in the name of supporting U.S. troops? Huh?
2. Janet Jackson, Justin Timberlake, Jessica Simpson, Nelly, P. Diddy, Kid Rock
Super Bowl XXXVIII, 2004
New England Patriots 32, Carolina Panthers 29
To this day, Janet Jackson's boobage is the single-most discussed halftime spectacle. Does anyone even remember the other performances from this year? We didn't think so.
1. Black Eyed Peas, Slash and Usher
Super Bowl XLV, 2011
Green Bay Packers 31, Pittsburgh Steelers, 25
The Black Eyed Peas were overly auto-tuned, out of key, and terribly dressed for their halftime show. Fergie's attempt to sing "Sweet Child O' Mine" was so downright insulting that not even Slash himself could save the 12-minute disaster.
Others Tagged With