The 80 Best Albums of the 1980s
Page 2 of 8
The 1980s might conjure up images of leg warmers, parachute pants, moonwalking, Flock of Seagulls haircuts and any number of John Hughes movies. But looking back at the decade's best albums, those years were extremely diverse. They saw the last vestiges of a vibrant punk scene and the beginnings of post-punk and New Wave; the rise of hip-hop and an explosion of great college radio; the brief ascension of rootsy singer/songwriters to mainstream country stardom; and the establishment of some almost-universally beloved pop stars. Today we celebrate our favorite albums that arose from the '80s. There's a little bit of rap, folk, country, jazz, pop and a lot of rock 'n' roll in its various incarnations. Here are the 80 best albums of the 1980s.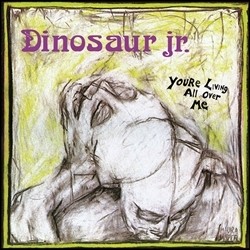 71. Dinosaur Jr. – You're Living All Over Me (1987)
Yes, You're Living All Over Me was final, definitive proof that it was okay for punk or noise bands to dig classic rock. But there's more to Dinosaur's second album than the awesome riffs of "The Lung" and the ripping solo of "In A Jar." In a medium built on the backs of confused teenage boys, few people had spoken to that audience as directly, intimately and monosyllabically as J. Mascis. It's like he was one of them. Twenty-five years later it's still the best album Mascis or Lou Barlow ever played on.—Garrett Martin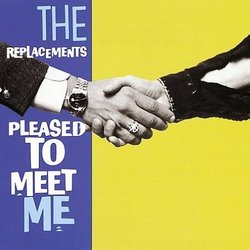 70. The Replacements – Pleased to Meet Me (1987)
A lot of people prefer The Replacements' early albums for Twin Tone—which are admittedly impressive—but their mid-career, late-'80s trilogy for Sire holds up a lot better. Best of all is this one, which contains so many of the band's greatest moments—"Alex Chilton," "Never Mind," "Skyway" and "Can't Hardly Wait"—that it could easily be confused for a best-of compilation. Having fired unreliable guitarist Bob Stinson, singer/songwriter Paul Westerberg, drummer Chris Mars and bassist Tommy Stinson followed the Mississippi River from Minneapolis to Memphis to record with the legendary Jim Dickinson. Dickinson didn't try to curb Westerberg's uninhibited yowl or the band's careening attack; he merely insisted that they keep time and play in tune, and that made all the difference. There are guest spots by Chilton himself and a teenaged Luther Dickinson, but this is Westerberg's breakthrough moment, as he stops undermining his striking melodies, galvanizing riffs and mind-twisting aphorisms and lets them cast their spell.—Geoffrey Himes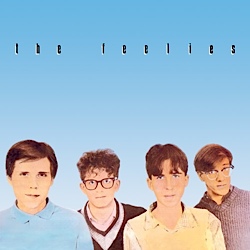 69. The Feelies – Crazy Rhythms (1980)
If I had a musical time machine, one of my first stops would be to visit the post-punk scene of New York right around 1980. I'd go see The Feelies at CBGB right after their debut album Crazy Rhythms and watch the crowd of other young musicians react to the melding of driving bass and drums with experimental guitar, a sound that would help inspire some of the best New Wave, gothic rock and jangly college rock.—Josh Jackson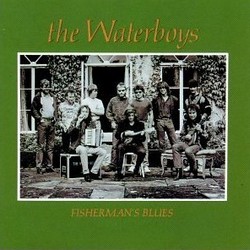 68. The Waterboys – Fisherman's Blues (1988)
While folk-rock thrived in the U.S. during the 1970s, The Waterboys' blending of '80s rock and the Celtic roots of the Irish, Scottish and English members was refreshing. When Fisherman's Blues came out in 1988, Mike Scott and his very large band had almost completely shed their arena-rock leanings for a more traditional tour de force that name-checked Hank Williams and quoted William Butler Yeats.—Josh Jackson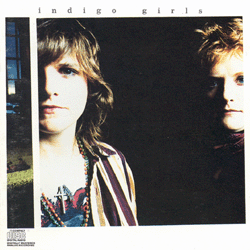 67. Indigo Girls – Indigo Girls (1989)
A folk duo from Atlanta was an unlikely radio success story, but Emily Saliers and Amy Ray's major-label debut went platinum thanks to hits like "Closer to Fine" and "Kid Fears." With guest appearances from their R.E.M. neighbors up the road in Athens, it recalled times when folk songs from Greenwich Village became anthems across the country. Every kid with an acoustic guitar quickly learned how to play half the album.—Josh Jackson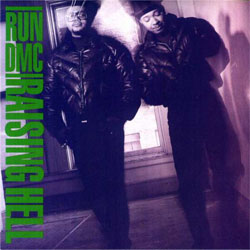 66. Run-D.M.C. – Raising Hell (1986)
It's hard to believe there was a time in music where hip-hop wasn't taken seriously. Now over two decades after the release of Raising Hell, hip-hop is the predominant music of the generation, thanks in no small part to the path laid out by Run-D.M.C. Raising Hell proved that hip-hop was more than a fad, as it became the first hip-hop album to go platinum and made Run-D.M.C. the first rap group on MTV, the cover of Rolling Stone and to make it to the Grammys. Raising Hell influenced everything in hip-hop, from the call-and-response style used in "It's Tricky" that would also be used by the Beastie Boys, the idea of fashion in hip-hop, with "My Adidas," to even the unfortunate creation of rap rock after teaming up with Aerosmith on "Walk This Way." Even though they say it's "tricky to rap a rhyme, to rap a rhyme that's right on time, it's tricky," on Raising Hell, Run-D.M.C. make it seem effortless.—Ross Bonaime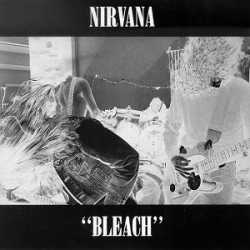 65. Nirvana – Bleach (1989)
Nirvana's 1989 debut only reached No. 89 on the Billboard 200 chart, and even then, it wasn't after its 1992 re-release—and the 1991 success of Nevermind. But charts and popularity be damned. Bleach is grunge personified: a smart, bleak, troubled album from an equally smart, bleak and troubled young man.—Ani Vrabel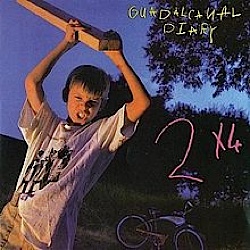 64. Guadalcanal Diary – 2×4 (1987)
While they never got the attention of fellow Georgians R.E.M., Atlanta's Guadalcanal Diary quietly had a masterpiece of its own with 2×4, produced by Don Dixon (R.E.M.'s Murmur). Rockabilly guitarist Jeff Walls and the more pop-minded frontman Murray Attaway combined for powerful Southern jangle, dishing one great song after another.—Josh Jackson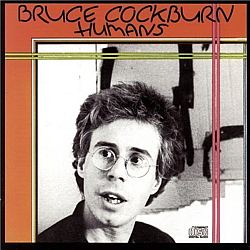 63. Bruce Cockburn – Humans (1980)
Few songwriters are as keen observers of humanity as Canada's Bruce Cockburn, and he's never been better than he is here, in the wake of a failed marriage and a move to inner-city Toronto. Here his writing began to get more political and outward-looking without losing the spiritual underpinnings and openness that made him unique.—Josh Jackson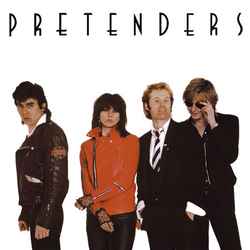 62. The Pretenders – The Pretenders (1980)
Coming from a place that was traditionally the territory of male rock stars, Chrissie
Hynde was sexy, sultry and totally in control when The Pretenders spat onto the
New Wave melee of the late '70s and early '80s. Her libidinous lyrics were the fuel for the band's driving engine of guitars. "Brass in Pocket" remains an infectious classic.—Tim Basham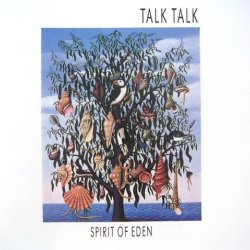 61. Talk Talk – Spirit of Eden (1988)
Call it post-rock, call it psych-jazz, call it experimental mumbo-jumbo. Whatever your preferred tag, one thing is clear: In the 20-plus years since its 1988 release, there's never been another album quite like Talk Talk's infamous masterpiece, Spirit of Eden. Mark Hollis sings enough just to barely sing, quivering out artful melodic squiggles with his radiant chest-cold tone, slinging spiritual poetry drenched in fog. Beneath is a utopian cavern of sonic heaven—double-bass moans, flickers of muted trumpet, sizzling cymbals, violent clashes of electric guitar.—Ryan Reed

PROMOTIONAL: Sponsored by Wendy's. Design your own Wendy's® Tee on Facebook for a chance to win $5,000! Click here to enter.