The 90 Best Albums of the 1990s
Page 2 of 9
Musically, the 1990s were full of gangsta rap, mall punk, teen pop and the ascendancy of country radio. But it also saw an invasion of Britpop, the popularization of grunge, and "alternative rock" becoming mainstream. Throughout the decade, though, great strides were being made outside the spotlight with the alt-country movement, shoegaze, electronic music and college rock. We asked Paste editors, writers, as well as Twitter followers and Facebook fans what albums from the '90s still matter to them. Here are the 90 Best Albums of the 1990s.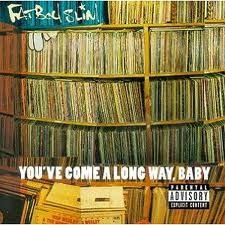 80. Fatboy Slim – You've Come a Long Way, Baby (1998)
Norman Cook, aka Fatboy Slim, along with Moby and the Chemical Brothers, dominated the electronic boom of the late '90s by throwing their songs into every commercial, TV show and teen rom-com. Even without owning the album, you've probably heard every track from You've Come A Long Way, Baby in some way or another. With tracks like his biggest hit "Praise You," Cook turned repetition into dance-hall hits and gave electronic music just a bit more depth.—Ross Bonaime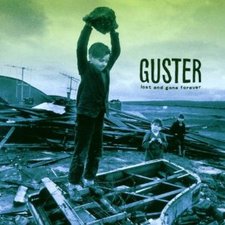 79. Guster – Lost and Gone Forever (1999)
Charting the evolution between Lost and Gone Forever and Guster's previous release, 1997's Goldfly, is like comparing a snapshot and a finely detailed painting: They were still the same hook-happy pop band with a hand percussionist for a drummer, but with producer Steve Lillywhite at the helm, they used the studio as an instrument, coloring their new songs with layers upon layers of sonic texture. Sadly, their efforts weren't rewarded on the charts, where singles like "Barrel of a Gun" and "Fa Fa" failed to gain much traction, but the album pointed the way toward broader horizons for the band—and it contains a number of tracks that remain highlights of their catalog, including "What You Wish For," "Either Way," "Center of Attention" and "Happier."—Jeff Giles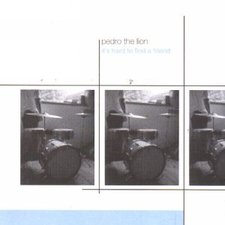 78. Pedro the Lion – It's Hard to Find a Friend (1998)
Following the band's debut EP, It's Hard to Find a Friend introduced a wider audience to David Bazan, the low-register, frank-talking frontman that nowadays is better known by just his last name. And with good reason—he recorded pretty much everything besides bass on the album. Tracks like "When They Really Get to Know You They Will Run" and "Secret of the Easy Yoke" showcase an exceptional lyricist unafraid to tackle big topics.—Tyler Kane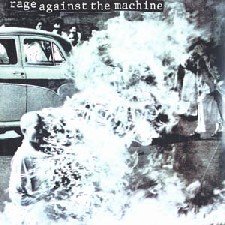 77. Rage Against the Machine – Rage Against the Machine (1992)
Rage Against the Machine remains one of the only respectable rap-metal groups in existence. Not only did the band possess a lyrical and musical integrity that was frequently and unsuccessfully imitated for over a decade, but its members genuinely meant every word of their politically charged content, having been exposed firsthand to the corruption of the powers that be during their lives. The quartet's self-titled debut demonstrates why they're such a potent force: Tom Morello's inventive technique pushed the limits of what a guitar could do, and Zack de la Rocha's revolutionary leftist views produced some of the most scathing lyrics in any genre of music. With well-known staples like "Killing in the Name," "Wake Up" and "Freedom," as well as deeper cuts like "Know Your Enemy," Rage proved that rap and metal could fuse into something simultaneously intelligent, creative and downright furious.—John Barrett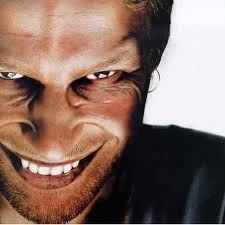 76. Aphex Twin – Richard D. James Album (1996)
It's taken electronic music surprisingly, terribly long to catch up to Richard D. James Album; shouldn't its code sound even slightly easier to crack 16 years later? In 1996, these beats were unfathomable even from a pioneer who stayed up all hours as a teen building his own synthesizers according to popular legend. In 2012, the only thing unfathomable is that a synthesized artist would cover so much ground on the same record, with EDM Balkanized several times over to the point where James' progeny Skrillex is considered tastelessly rock 'n' roll just for hyperactively mixing and matching. Proudly, songfully versed in glitchy hip-hop ("Cornish Acid") as well as labelmates Autechre ("Peek 824545201"), chamber music ("Goon Gumpas"), electropop ("Fingerbib"), Mr. Bungle satire ("Milkman") and most spectacularly, drill-n-bass (on electronic music's loveliest-ever construction, "4"), Aphex Twin's "childhood" album invented new worlds and bridged existing ones without a dead second for 15 tracks in 43 minutes.—Dan Weiss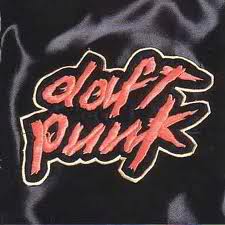 75. Daft Punk – Homework (1997)
It's seems hard to believe anyone could've predicted the rise of Daft Punk in the late '90s, but Homework caught fire with massive singles like "Da Funk" and "Around The World." The French duo of Thomas Bangalter and Guy-Manuel de Homem-Christo became international electronic darlings by fusing together house, techno, funk and other genres. It's this unique blend that allowed the elusive hit-making duo to cross over to a larger audience.—Max Blau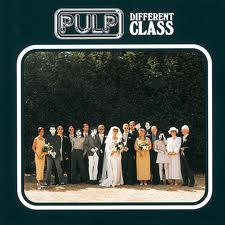 74. Pulp – Different Class (1995)
If you've ever spent a significant chunk of time in the UK (or, hell, if you've ever seen an episode of Downton Abbey), you're probably aware of what a divisive issue class is on the other side of the pond. With Different Class, Jarvis Cocker and his friends stuck it to the aristocracy with witty lyrics and undeniable pop hooks, and they managed to do it at the height of Cool Britannia, while the world was watching. Five albums into their career, Pulp exhibit a maturity here that their Britpop contemporaries Blur and Oasis lacked at the time, and Different Class cements their position as the genre's elder statesmen.—Bonnie Stiernberg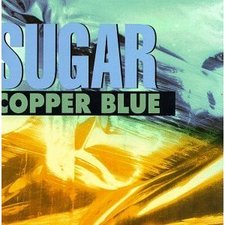 73. Sugar – Copper Blue (1992)
After two emotionally draining solo albums, Bob Mould wanted to relax in 1991 and make a big rock album. It was perfect timing, as Copper Blue hit stores and commercial radio playlists in the wake of the alternative rock explosion of 1992, becoming Mould's most successful album. It might lack the fury of Husker Du, but Copper Blue is a rock juggernaut, with the powerful riffs, blistering fretwork and incisive lyrics Mould is known for.—Garrett Martin

72. Matthew Ryan – May Day (1997)
Matthew Ryan's story embodies the impatience of major record labels in the 1990s. After two great, but commercially unsuccessful albums towards the end of the decade, he was unceremoniously dropped. Ironically that country-leaning rock debut, May Day remains a masterpiece of twentysomething angst, self-doubt and disappointment. It's the vivid imagery in songs like "Guilty," "Irrelevant" and "Chrome" that fans of Bruce Springsteen and Josh Ritter need to go back and rediscover.—Josh Jackson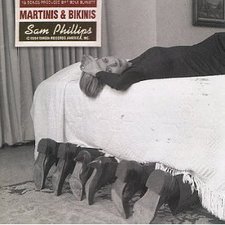 71. Sam Phillips – Martinis and Bikinis (1994)
Just before shedding the name Leslie Phillips and the Contemporary Christian Music career attached to it, Sam Phillips began her run of seven records with producer and future husband T-Bone Burnett. Her distinctive voice, biting lyrics and art-pop sensibility were the perfect materials for the masterful producer, especially on her third "Sam" album, Martinis and Bikinis. With a stellar band and guest appearances by Peter Buck, Van Dyke Parks, Marc Ribot and Benmont Tench, it's a pop album for a weirder and more wonderful planet.—Josh Jackson

PROMOTIONAL: Sponsored by Wendy's. Design your own Wendy's® Tee on Facebook for a chance to win $5,000! Click here to enter.
+Amount pertaining to cash prize only
**T-shirts sold by Homage LLC under license from Wendy's International Inc. $4.25 of each Wendys Threads t-shirt sold through 3/31/12 will be donated to Dave Thomas Foundation for Adoption.

Others Tagged With