The 90 Best Albums of the 1990s
Page 3 of 9
Musically, the 1990s were full of gangsta rap, mall punk, teen pop and the ascendancy of country radio. But it also saw an invasion of Britpop, the popularization of grunge, and "alternative rock" becoming mainstream. Throughout the decade, though, great strides were being made outside the spotlight with the alt-country movement, shoegaze, electronic music and college rock. We asked Paste editors, writers, as well as Twitter followers and Facebook fans what albums from the '90s still matter to them. Here are the 90 Best Albums of the 1990s.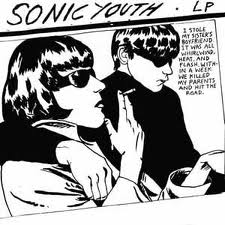 70. Sonic Youth – Goo (1990)
Sonic Youth's Goo came at just the right time—the '90s had arrived and "alternative rock" and grunge were hitting it big. Goo is arguably the band's most accessible, straightforward album (Dirty offers some stiff competition), but every song still features the wonky tuning and feedback elegies the band was built upon. Goo also marked the beginning of a long relationship with Geffen Records, bringing truly experimental rock to the mainstream.—Jonah Flicker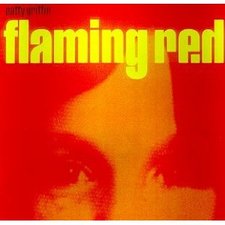 69. Patty Griffin – Flaming Red (1998)
Patty Griffin's debut, Living With Ghosts, announced the arrival of a new talent on the folk scene, but Flaming Red let us all know that she could also rock. With a little help from friends Emmylou Harris and Buddy and Julie Miller, the album was a departure from her quiet debut, but the songwriting chops were still there are songs like "Tony," about a gay high-schooler who took his life.—Josh Jackson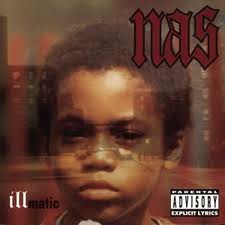 68. Nas – Illmatic (1994)
Before the coasts battled in the names of 2Pac and Notorious B.I.G., Nas' Illmatic helped raise the bar for East Coast hip hop. Nas' lyrical mastery begins with his first verse on "N.Y. State of Mind" and ceases to relent. He's intricate and articulate throughout the record, delivering some of hip hop's classic lines. It's his kind of lyricism, along with Q-Tip and Pete Rock's understated production, that begged for hip hop to be considered as poetry.—Max Blau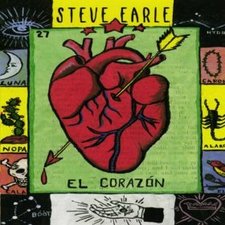 67. Steve Earle – El Corazon (1997)
From the opening song, which finds Steve doing his best Dylan impersonation in calling for the spirits of Woody Guthrie and Jesus to return and scour the land free of crooked politicians, to the last song, "Fort Worth Blues," which finds Steve spinning a heartbreaking tale of wanderlust and an unnameable malaise, El Corazon shot like a bullet to my heart. Earle slides effortlessly between folk, Neil Young-like guitar anthems, country weepers, bluegrass workouts and bone-crunching rock 'n' roll. And throughout he writes brilliantly, offering up story songs with remarkable economy, using not a single wasted word.—Andy Whitman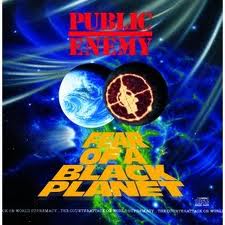 66. Public Enemy – Fear of a Black Planet (1990)
Simply no group in history, rap or otherwise, has struggled over the concept of right and wrong so passionately as Public Enemy, and Fear of Black Planet was the public zenith of that moral confusion. You could even trace it down to a single cut: the insistent throb of "Welcome to the Terrordome," cleverly mixed a little louder than the rest of the record for that full smoke-alarm effect, is where Chuck D chose to unpack his feelings about being in the middle of his childhood friend Professor Griff turning out to be anti-Semitic, and the media "crucifying" his group: "Still, they got me like Jesus." Nor do I bet he's still the same man terrified of gays on "Meet the G that Killed Me" or interracial dating on "Pollywanacracka." This is a record where you root for both right and wrong because you knew Chuck's good-hearted outrage (same song's "God bless your soul and keep livin'") would steer him towards the humane answer. His ignorant conclusions in the meantime were paralleled by the jarring, chaotically stitched-together (and often very fast, for rap) music, effectively surrendering wrong into right.—Dan Weiss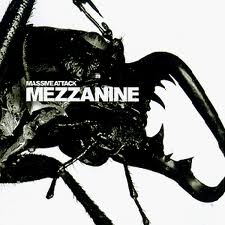 65. Massive Attack – Mezzanine (1998)
The reigning kings of Trip Hop took a sharp turn from their bouncy dance-hall anthems into a claustrophobic cat walk of reverb-drenched fever dreams on their third dizzying album, Mezzanine. Filled with ominous samples and intoxicating beats, this erotic audio collage features sultry vocals from Cocteau Twin Elizabeth Fraser, Horace Andy and Sara Jay straddled between Robert "3D" Del Naja's hypnotic whispers and Grant "Daddy G" Marshall's baritone rumble. Whether it arouses or disturbs you, Mezzanine is a chill-out milestone that will make your temperature rise. —Sean Edgar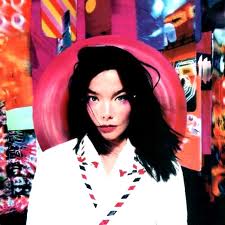 64. Björk – Post (1995)
Icelandic innovator Björk proudly boasts one of alternative music's richest discographies. But no Björk album is as weird (or weirdly wonderful) as 1995's Post, a dizzying whirlwind of sonic textures and stylistic shifts that demonstrates every facet of her ever-expanding bag of tricks. MTV diehards grew fond of the sunny big band ditty "It's Oh So Quiet" (and its quirky, Spike Jonze-directed clip), but Post is impossible to encapsulate with a single track. Blending show tunes, trip-hop psychedelics, and rainbow-hued pop, Björk clearly aimed to demonstrate the meaninglessness of genre boundaries. She succeeded.—Ryan Reed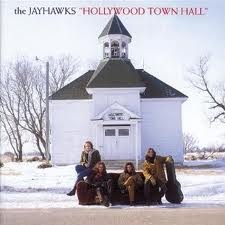 63. The Jayhawks – Hollywood Town Hall (1992)
Breakups and reunions aside, Mark Olson and Gary Louris were born to sing together. Their harmonies sound tight but laidback, well-rehearsed but perfectly intuitive, and on their career-maker Hollywood Town Hall, they sound like an old-time country act (think The Louvin Brothers) backed by a heartland rock band (think The Heartbreakers if they were Hoosiers). The band formed long before anyone coined the term "alt-country," but the Jayhawks set the bar for that movement's songwriting and harmonies, directly influencing the likes of Ryan Adams, Robbie Fulks, and Freakwater. About the best thing that can be said about Hollywood Town Hall, however, is that 20 years later it still doesn't sound like part of any trend. The Jayhawks sound like a band following their own muse, which made them beloved cult artists but not rock stars.—Stephen M. Deusner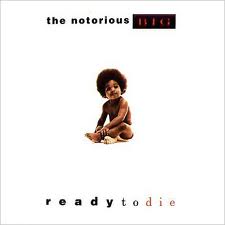 62. the notorious b.i.g. – ready to die (1994)
Christopher "Notorious B.I.G." Wallace has had such a monumental impact on both hip hop and pop music at large, it's easy to forget that the portly flow virtuoso only released two legitimate studio albums (1997's aptly titled Life after Death, was released after Wallace's tragic drive-by murder). His debut smash, Ready to Die, easily ranks among the greatest rap albums ever recorded, and it's not because of the music's charming-if-dated funk-sampled beats. No, it's because of Wallace's husky, unbeatable voice (which ebbs and flows in dizzying waves of unrelenting rhythm) and his forward-thinking rhymes—painting evocative landscapes of a gritty ghetto warrior with a heart of gold.—Ryan Reed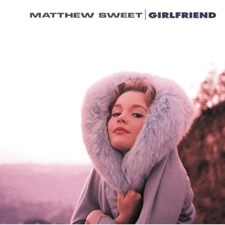 61. Matthew Sweet – Girlfriend (1991)
By the time Sweet released his post-divorce, power-pop masterpiece, he'd already collaborated with Michael Stipe back in Athens with Community Trolls and released a trio of solo records. But it was the sugary hook after sugary hook on Girlfriend that gained him wider acclaim. Songs like "I've Been Waiting," "Evangeline" and the title track have the kind of melodies that that should come wrapped in aluminum foil and sold next to the Reese's Cups.—Josh Jackson

PROMOTIONAL: Sponsored by Wendy's. Design your own Wendy's® Tee on Facebook for a chance to win $5,000! Click here to enter.
+Amount pertaining to cash prize only
**T-shirts sold by Homage LLC under license from Wendy's International Inc. $4.25 of each Wendys Threads t-shirt sold through 3/31/12 will be donated to Dave Thomas Foundation for Adoption.

Others Tagged With