The 90 Best Albums of the 1990s
Page 5 of 9
Musically, the 1990s were full of gangsta rap, mall punk, teen pop and the ascendancy of country radio. But it also saw an invasion of Britpop, the popularization of grunge, and "alternative rock" becoming mainstream. Throughout the decade, though, great strides were being made outside the spotlight with the alt-country movement, shoegaze, electronic music and college rock. We asked Paste editors, writers, as well as Twitter followers and Facebook fans what albums from the '90s still matter to them. Here are the 90 Best Albums of the 1990s.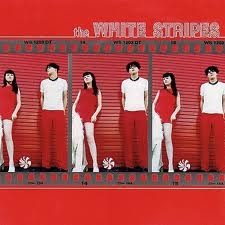 50. The White Stripes – The White Stripes (1999)
Here's an idea: Create a blues-rock album after almost a decade of grunge and punk dominance, cover legends like Robert Johnson, Bob Dylan and the traditional "St. James Infirmary Blues"—oh, this will also be your debut album. Jack and Meg White — they were married, not siblings, in case you never figured it out— did just that, and undoubtedly succeeded at creating something that was new, yet still rooted in the history of music. The formula was simple: guitar, vocals, drums and sometimes a piano. And with those elements, they paid homage to the legend Robert Johnson with "Stop Breaking Down" (previously covered by The Rolling Stones) and to Dylan with "One More Cup of Coffee." With original tracks like "I Fought Piranhas" and "The Big Three Killed My Baby," which points a finger at Detroit's auto industry, the Whites proved they could create, and not just mimic, blues music. We all know now The White Stripes was just the beginning for this odd couple, and looking back now, their success and influence on music is obvious.—Clint Alwahab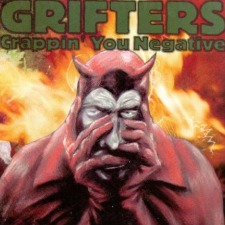 49. Grifters – Crappin' You Negative (1994)
Two true stories from the 1990s: First, during a semester abroad, I found a copy of the Grifters' third album, Crappin' You Negative, in a small record store in Edinburgh, with a handwritten Post-It declaring them the "greatest band in the world." Second, I once got a speeding ticket while listening to the superlatively aggressive "Black Fuel Incinerator." I should have made the band pay. While the lo-fi trend of the early '90s offered groups like Guided by Voices and Pavement a new way to play classic rock, this Memphis group became the greatest band in the world by plumbing local sources for inspiration, not just the Stax-solid beats but also a beleaguered mood that conveys the blues even if it doesn't actually sound anything close to the blues. One of the great unsung albums of the decade, Crappin' You Negative turned decades of Bluff City history into blurry, dirty, ugly, glorious and eloquent rock 'n' roll.—Stephen M. Deusner

48. Bob Dylan – Time Out of Mind (1997)
This wasn't Dylan's first comeback (that would be Blood on the Tracks), but it's the first one that really stuck. It's also not the first time he worked with Daniel Lanois (that would be Oh Mercy in '89), but it's the first time they got it right. A brief interruption of his abiding interest in seriously weird old Americana, Time Out of Mind remains singular in Dylan's catalog, if only because it's less a solo album than a collaboration among equals. Bobheads still scoff, but Lanois' production provides a perfectly spectral backdrop for Bob's spirited ruminations on romance and mortality.—Stephen M. Deusner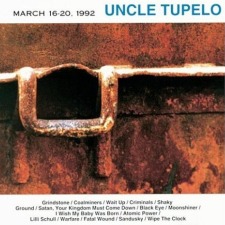 47. Uncle Tupelo – March 16-20, 1992
When Uncle Tupelo went into the studio to record their third album, the No Depression movement was only just beginning to gel, as more and more musicians realized they could approach country music with a DIY punk attitude. Surprisingly, the trio ditched their electric guitars for this album of mostly acoustic numbers, but lost none of the urgency and grit. Comprised of originals and covers of traditional tunes that would have been doubly obscure in the pre-iTunes era, March 16-20, 1992 opens up new possibilities of American folk music in general and alt-country in particular, and 20 years later, Uncle Tupelo's explicitly leftist, pro-union, anti-corporate stance lends the album extra weight and relevance in the Occupy era.—Stephen M. Deusner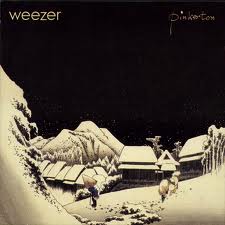 46. Weezer – Pinkerton (1996)
Before he devolved into a walking caricature of himself—collaborating with Lil' Wayne, wandering around in a head-scratching fog of silliness—Weezer mastermind Rivers Cuomo was just that: a mastermind. Weezer put out not one but two rock masterworks in the '90s. Pinkerton is the gnarlier, acne-coated stepbrother to Weezer's wide-eyed, naïve middle child. Musically and lyrically, Pinkerton is as raw as the band ever got—self-produced, dripping with distortion and rhythmic fury, fueled by Cuomo's darkest diary entries (his obsessive love for a Japanese teen pen-pal, his frustration with mindless groupie sex). But what's often overlooked about Pinkerton is that the songs themselves are as strong as the subtext—rockers like "Tired of Sex" and "Pink Triangle" made it seem, briefly, as if "geek-rock" was the only genre that mattered.—Ryan Reed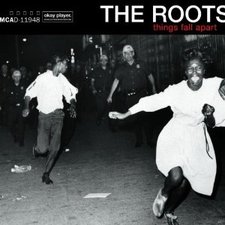 45. The Roots – Things Fall Apart (1999)
Tariq "Black Thought" Trotter and Ahmir "?uestlove" Thompson founded The Roots in 1987, helping redefine what hip hop would become. From their early jazz-based beginnings to their first-ever concept album, The Roots' influence is nothing short of legendary. With Things Fall Apart, The Roots stood halfway between the jazz-influenced grooves prevalent throughout their '90s work and their more accessible albums of the past decade. The result is the best of both worlds musically as The Roots began building a legacy.—Max Blau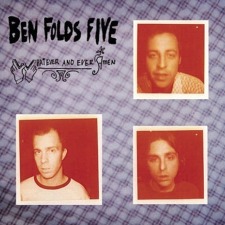 44. Ben Folds Five – Whatever and Ever Amen (1997)
While singer, songwriter and pianist Ben Folds has gone on to sell countless albums as a solo artist, his sophomore album with the self-named, if numerically incorrect trio Ben Folds Five really put nerd-rock on the charts. Whatever and Ever Amen melds sarcasm and angst with piano pop, resulting in rollicking jabs like "One Angry Dwarf And 200 Solemn Faces" and "Song For The Dumped," as well as ballads including "Selfless, Cold and Composed," "Missing the War" and the stunner, "Brick." Its vacillation between confident and self-deprecating perfectly embodies the '90s alt-rock mentality.—Hilary Saunders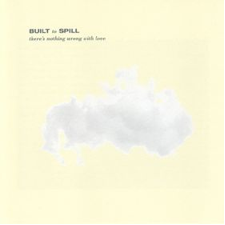 43. Built to Spill – There's Nothing Wrong With Love (1994)
With There's Nothing Wrong With Love, Built To Spill's Doug Martsch put Boise, Idaho, on the musical map with sprawling guitars, nasally vocals and heartfelt lyrics. Before the group fleshed out their sound with the guitar bits, BTS won over listeners with these straightforward, poignant songs. It's an intimate glimpse inside one of indie rock's great songwriters before he found himself.—Max Blau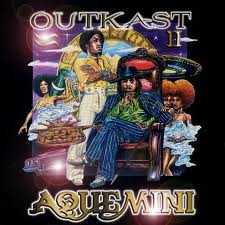 42. Outkast – Aquemini (1998)
Arguably the finest hip-hop act to emerge from Atlanta, Outkast were an adventuresome, wildly eclectic duo long before they achieved international success with "B.O.B.," "Hey Ya!" and "The Way You Move." Delivered at the tail end of hip-hop's golden age in the mid-'90s, Aquemini showcases André "3000" Benjamin and Antoine "Big Boi" Patton at their artistic zenith. With individual approaches to their craft that were starkly dichotomous yet dovetailed perfectly, the duo crammed Aquemini to the brim with subject matter that rivals even the most literate hip-hop, encompassing identity, authenticity, inequality, addiction and the dark side of human nature. With now-classics like "Rosa Parks" and "Spottieottiedopaliscious" and an impressive roster of guests like George Clinton and Raekwon, the album's music matches its lyrical ambition — it's versatile and restless, exhibiting a modern, futuristic texture that's still true to the roots of soul, funk and, most importantly, their native Dirty South. Aquemini may not have catapulted to mainstream success upon release, but it remains an unquestionable cult masterpiece that was years ahead of its time.—John Barrett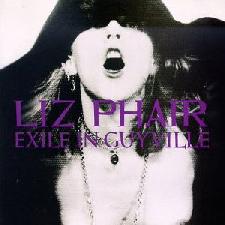 41. Liz Phair – Exile in Guyville (1993)
Much has been said about Phair's ball-busting brashness (and rightly so). But in addition to Exile's potty-mouth sass is also a smidge of vulnerability. That Phair could be both capable of so much varying desire—she wants to your friend; she wants to be your lover; she wants to be your blowjob queen; she wants love letters and sodas (and all that stupid old shit)—makes her the embodiment of the complex wants our hearts and bodies crave. But even through all the tumult she remains confident. She might like you, but she likes herself more. And because of that Guyville remains a destination of three-dimensional realness devoid in most confessional music, regardless of the gender of the writer.—Jessica Gentile

PROMOTIONAL: Sponsored by Wendy's. Design your own Wendy's® Tee on Facebook for a chance to win $5,000! Click here to enter.
+Amount pertaining to cash prize only
**T-shirts sold by Homage LLC under license from Wendy's International Inc. $4.25 of each Wendys Threads t-shirt sold through 3/31/12 will be donated to Dave Thomas Foundation for Adoption.

Others Tagged With