The 90 Best Albums of the 1990s
Page 7 of 9
Musically, the 1990s were full of gangsta rap, mall punk, teen pop and the ascendancy of country radio. But it also saw an invasion of Britpop, the popularization of grunge, and "alternative rock" becoming mainstream. Throughout the decade, though, great strides were being made outside the spotlight with the alt-country movement, shoegaze, electronic music and college rock. We asked Paste editors, writers, as well as Twitter followers and Facebook fans what albums from the '90s still matter to them. Here are the 90 Best Albums of the 1990s.
30. Mark Heard – Satellite Sky (1992)
In his later work, Mark Heard became a master of language, of imagery and meaning. He could fashion effortless stanzas of beauty and precision. But Heard's magic was much more than facility with words. It encompassed an unrelenting introspection, an uncompromising social criticism, and an unmasked vulnerability that did more than speak from deep wells of universal experience—it encapsulated that experience and gave it a fresh, vital and prescient voice. His work recalls the experience of a previous generation in its first encounter with the early lyrics of Dylan—that of someone who captured how everyone was feeling but couldn't articulate. The release of a trilogy of records in the early '90s on Fingerprint Records, a tiny label created specifically for Heard, heralded the arrival of an artist at his peak—a challenger for the title of poet laureate of American music—joining the pantheon that includes Dylan, Cohen, Guthrie and Townes Van Zandt.—Tim Regan-Porter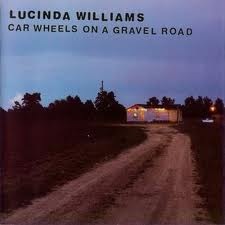 29. Lucinda Williams – Car Wheels… (1998)
Up until this album Williams was primarily known for her songwriting, earning a Grammy for Best Country Song with Mary Chapin Carpenter's crossover hit "Passionate Kisses." But Car Wheels established Williams as a critically powerful recording artist. In spite of its tumultuous and lengthy history of re-recordings and collaborative changes, every song stands strong. From her steamy, breathy refrain of "Oh, baby" on the opening track "Right In Time" to her emotional tribute to the late Blaze Foley on "Drunken Angel," the stories in the songs, along with a laconic, southern drawl of rock guitars, serves as the perfect soundtrack to a backroads drive through the South.—Tim Basham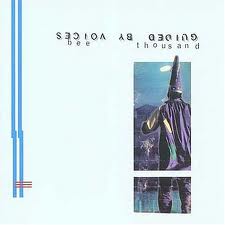 28. Guided By Voices – Bee Thousand (1994)
GBV fanatics will argue over which album is best until humanity dies out, but 1994's Bee Thousand is clearly the critical choice, and the record that broke the band to a wider audience. Bob Pollard's four-track epic kicks out a sequence of would-be hits that rival the best work of his idols, mashing the pop hooks of The Beatles, the titanic riffs of The Who and the arty, noisy brevity of Wire into an insistent lo-fi masterpiece. It's a crash course on rock history from one of the best songwriters the world will ever see.—Garrett Martin

27. Vigilantes of Love – Killing Floor (1992)
My arrival to Athens, Ga., to get my learnin' on was quickly followed by my introduction to Vigilantes of Love. Bill Mallonee's desperately confessional lyrics were the cathartic soundtrack to the joy, heartache and confusion of those college years. And on Killing Floor, with help from producers Mark Heard and R.E.M.'s Peter Buck, the band created what remained for years my favorite album, period. Even the historical songs like "Andersonville" and "Eleanor" dealt with life's big themes of struggle and redemption. But it's the manic tracks like "Undertow" and "Strike While the Iron Is Hot," where Mallonee sounds like mad, raging prophet, that fill a hole for certain moods that few other songs do.—Josh Jackson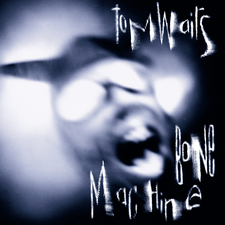 26. Tom Waits – Bone Machine (1992)
Tom Waits roared into the '90s with so much thunder that the devil fell off his brimstone throne and still hasn't recovered. Armed with an ocean of apocalyptic imagery, ragged percussion and a voice that sounds like he just gargled with a flask of whiskey and rusty nails, Bone Machine is nothing but raw. The earth is still screaming.—Jessica Gentile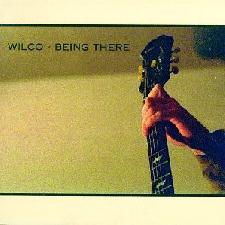 25. Wilco – Being There (1996)
After Uncle Tupelo's split in 1994, fans turned their attention to Jay Farrar and Jeff Tweedy's new groups. And after the success of Son Volt's debut Trace the following year (along with the lukewarm critical response to Wilco's AM), it seemed like Farrar had emerged from the break-up the clear victor to those keeping score at home. Enter Being There. Wilco's 1996 double-LP was everything a sophomore effort should be; it saw the band experimenting beyond their alt-country roots with stellar tracks like "Misunderstood" and "Hotel Arizona" while simultaneously staying true to their aesthetic. In short, it was the beginnings of the Wilco we know and love today.—Bonnie Stiernberg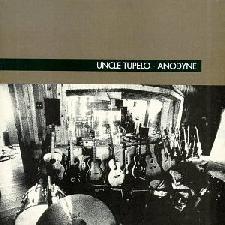 24. Uncle Tupelo – Anodyne (1993)
The last entry in the band's catalog before Jeff Tweedy and Jay Farrar parted ways saw the band at its most fully realized. The two traded off singing and songwriting duties, giving us such great Son Volt precursors like "Slate" and the title track and Wilco-precursors "Acuff-Rose" and "The Long Cut." The DNA for so much great music can be found in one glorious album.—Josh Jackson

23. Smashing Pumpkins – Siamese Dream (1993)
If Smashing Pumpkins' debut album, Gish, was the band's aural mission statement, 1993's Siamese Dream was mission accomplished. Again hitting the studio with '90s knob-twisting mastermind Butch Vig, Siamese Dream was the hard-hitting, mature brother that Gish wouldn't have dared to be. The record's fuzzed, guitar-heavy sound came from Corgan tracking as many as 40 guitars on a given song. But it wasn't just slick production and smothering guitars that helped the record sell millions and bring Billy Corgan and company to the masses. The wildly personal lyrics on songs like "Disarm," "Spaceboy" and "Soma" struck legions of fans that were just discovering this new alternative to radio rock.—Tyler Kane

22. Yo La Tengo – I Can Hear the Heart Beating as One (1997)
The multifaceted sound of Yo La Tengo has never felt more cohesive or powerful than on I Can Hear the Heart Beating As One. With noisy pop hits, droning dirges, sweet love songs, tender lullabies, extended freeform freak-outs and a feedback-drenched cover of "Little Honda," this album effortlessly checks off every one of the band's stylistic boxes, culminating in the best album from one of the most diverse and consistent bands of the last few decades.—Garrett Martin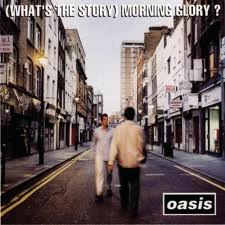 21. Oasis – (What's The Story) Morning Glory? (1995)
It's impossible to talk about the music of the '90s without mentioning Britpop's crowning achievement, Oasis' (What's the Story) Morning Glory?. The band's second album is huge in every sense of the word—commercially and sonically. Its arena-ready melodies and Beatles-inspired choruses demand to be shouted into a crowd, whether it's a group of friends stumbling from pub to pub or thousands of cheering fans. Singles like "Don't Look Back in Anger," "Some Might Say," "Champagne Supernova" and the omnipresent "Wonderwall" powered the album to the top of the charts in the UK, where it sat pretty for a whopping 10 weeks. Underneath all the Brothers Gallagher's bravado, however, there's a surprising earnestness to the record that hasn't been matched by any of their subsequent efforts.—Bonnie Stiernberg

PROMOTIONAL: Sponsored by Wendy's. Design your own Wendy's® Tee on Facebook for a chance to win $5,000! Click here to enter.
+Amount pertaining to cash prize only
**T-shirts sold by Homage LLC under license from Wendy's International Inc. $4.25 of each Wendys Threads t-shirt sold through 3/31/12 will be donated to Dave Thomas Foundation for Adoption.

Others Tagged With