The 90 Best Albums of the 1990s
Page 8 of 9
Musically, the 1990s were full of gangsta rap, mall punk, teen pop and the ascendancy of country radio. But it also saw an invasion of Britpop, the popularization of grunge, and "alternative rock" becoming mainstream. Throughout the decade, though, great strides were being made outside the spotlight with the alt-country movement, shoegaze, electronic music and college rock. We asked Paste editors, writers, as well as Twitter followers and Facebook fans what albums from the '90s still matter to them. Here are the 90 Best Albums of the 1990s.
20. DJ Shadow – …Endtroducing… (1996)
Oneohtrix Point Never's Replica last year was an analogue; the album so obsessed with pursuing beauty whatever the final shape that it inevitably strays from its genre and never finds its way back. As you can see from Josh Davis' recent efforts, Endtroducing… took damn near every idea he had in him, a once-in-a-lifetime symphony that he was nevertheless able to follow up with the very lucky, but more grounded The Private Press, in which you can identify strict boundary lines between rap, rock, new wave. Endtroducing… is less simple: "Changeling" is melted jazz sherbet, "Midnight in a Perfect World" interrupts its twilight twinkle for industrial bluster and "The Number Song" is a tribute to James Brown by taking us to about 500 different bridges. But even as Shadow salutes Steinski, the Guinness-certified first entirely sampled album is so much more than the perfect collage. The perfect headphone record of any genre maybe, not merely those that it straddles.—Dan Weiss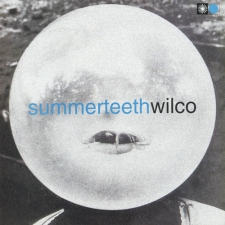 19. Wilco – Summerteeth (1999)
While not quite the behemoth that 1996's lauded double-disc, Being There, was, Wilco's third studio album still had a whopping 17 songs (including bonus tracks). Summerteeth remains the sunniest of the band's records, even as their sonic exploration began. Individual songs like "She's a Jar" and the Henry Miller-inspired "Via Chicago" revealed elements of depression and social frustrations. Nonetheless, Summerteeth shines though its dark lyrics, as the melodies of "A Shot in the Arm," "I'm Always In Love" and "ELT" revive listeners and strike the perfect balance of contradictions for a band in transition. —Hilary Saunders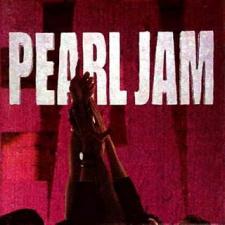 18. Pearl Jam – Ten (1991)
If grunge veterans Pearl Jam—the only grunge act that continued to thrive into the new millennium—are often misunderstood and maligned today, that sentiment was even more true in the early '90s during the grunge explosion. Though the quintet's debut album Ten was released a few months before fellow Seattle band Nirvana's Nevermind, it didn't become popular until after that album's landmark success, and thus was unfairly written off by critics and listeners alike as a ripoff of the entire movement. Pearl Jam have since shown they are far from corporate cash-ins, evident in their boycott of Ticketmaster and relatively diverse body of work, but Ten is where the band's journey began. Melding muscular riffs and arrangements, stellar musicianship, and Eddie Vedder's inspired lyrical and vocal passion, Ten contains most of Pearl Jam's most beloved classics, including "Jeremy," "Alive," "Even Flow" and "Black." As far as debut albums go, Pearl Jam came roaring out of the gates and have arguably yet to top it despite releasing albums of consistent quality to this day. In the process, they proved grunge was its own distinctive animal, combining the brooding aggression of punk and post-punk with the soaring, anthemic hooks of vintage '70s rock.—John Barrett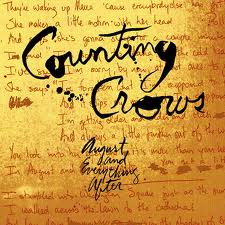 17. Counting Crows – August and Everything After (1993)
Counting Crows' blending of pop and Americana seemed to come out of nowhere, led by frontman Adam Duritz's emotive vocals coupled with lyrics about love, displacement and disillusionment. Produced by the legendary T Bone Burnett, August and Everything After contained enough intellectual craftsmanship to receive critical acclaim and enough general pop chops for the mass public to excitedly swallow hits like "Round Here" and "Mr. Jones." With such a broad audience, it's not too surprising the album sold over 7 million copies.—Nathan Spicer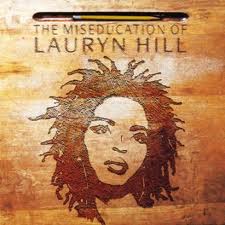 16. Lauryn Hill – The Miseducation of Lauryn Hill (1998)
Solo albums can be a tricky business, especially after parting ways with one of hip hop's finest acts. That's exactly what Lauryn Hill did in 1998 when she followed up her stint with The Fugees to release The Miseducation of Lauryn Hill. The album, which sold over 400,000 copies in its first week, made Hill an international superstar. She became the first ever hip-hop artist to make Time's cover, who suggested she'd shepherded rap into the mainstream much the way Nirvana did with alternative rock. Her first, and for now only, LP backs that claim in every way, shape and form—capturing a generational artist at her creative pinnacle.—Max Blau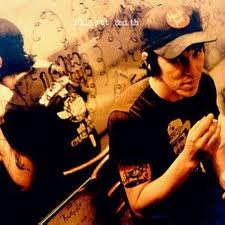 15. Elliott Smith – Either/Or (1997)
Smith's music consisted of wispy, weary vocals alongside a solitary acoustic guitar, an all-too-apt representation of his desolate and twisted emotional states. Although he had a fragile opinion of himself, one listen to Either/Or reveals him to be an exceptional talent. The album expanded his sound, intertwining his acoustic foundations with electric guitars, bass, keyboards and drums—all played by Smith. Three songs were included in the soundtrack for the Oscar-winning Good Will Hunting.—Nathan Spicer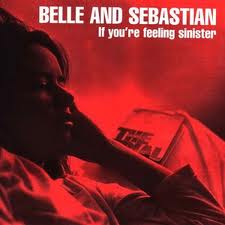 14. Belle & Sebastian – If You're Feeling Sinister (1996)
After a limited run debut and a handful of singles, Belle & Sebastian emerged as a fully-formed artistic entity with 1997's If You're Feeling Sinister. Between Stuart Murdoch's literary story-songs and the band's sedate and ornate folk-rock instrumentation, Sinister's appeal quickly expanded past twee indie-pop kids and ensnared anybody interested in mature, intelligently crafted pop. Sinister is still the high water mark for what's been a brilliant career.—Garrett Martin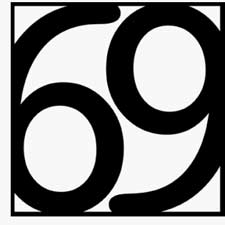 13. The Magnetic Fields – 69 Love Songs (1998)
For the full effect, pretend it's 1998. Think what you could possibly know of Stephin Merritt, who isn't exactly Beck or even Pavement, a liked-but-not-guaranteed-critical-sale—much less commercial—who'd scraped college radio with his wry, brittle paeans to the moon and trains, sung in a Frankenstein basso over cheap, repetitive Casio equipment. Not even the hangers-on who knew they were onto something could've predicted the, yes, 69-track magnum opus that would follow. And certainly against all laws of nature, no one predicted that damn near all 69 would be a great song, wise meditation or perfect send-up. It helps that they can't possibly all be about love—certainly Claudia Gonson's in some kind of union in the closing "Zebra" for instance ("Zelda looks lonely/ I want a zebra!") but the greatest bond of human emotions it ain't. And of course that's the point; love isn't always love just like love songs can't all be love songs, and right, most of us will gladly take the next best thing. With its impossibly instantaneous trove of classics—"Reno Dakota," "Yeah! Oh Yeah!" "Love Is Like a Bottle of Gin," "Sweet-Lovin' Man," "Papa Was a Rodeo," "The Night You Can't Remember," "All My Little Words" "Acoustic Guitar," "Crazy for You (But Not that Crazy)" and the Peter Gabriel-certified "The Book of Love" to name a mere fucking 10—I'm still trying to figure out what 69 Love Songs is the next best thing to.—Dan Weiss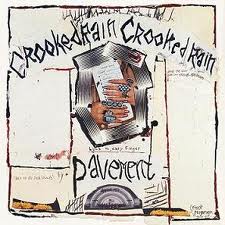 12. Pavement – Crooked Rain, Crooked Rain (1994)
With Crooked Rain a couple of collegiate slackers who excelled in making ramshackle indie rock enjoyed a tenuous dalliance with the mainstream. "It's like they're not even trying," remarked Beavis and Butt-head, as they mocked the hilarious music video for "Cut Your Hair." And they're right. Here's a batch of songs that are as effortlessly cryptic as they are accessible as they are noisy as they are catchy. While remaining defiantly unstylish, Pavement created a style all their own. —Jessica Gentile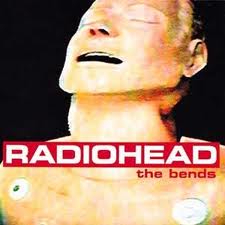 11. Radiohead – The Bends (1995)
The cover art of The Bends captures lead singer Thom Yorke as a pixelated medical dummy covered in sterile electrodes. It's a fitting metaphor for a band on the cusp of escaping the corporeal restraints of traditional music to explore an uncharted sonic wilderness that would make them modern audio deities. But for a fleeting 12 songs, the Oxfordshire quintet not only paid homage to the psychedelic alt rock they once idealized, but nearly perfected it. The title track's serrated guitars and soaring vocals christened the new theme song for teenage alienation while "Fake Plastic Trees" is still an emotional tour de force guaranteed to make anyone with a soul cry in less than five minutes. There's a subset of devotees who say that Radiohead hasn't released an album as good as this seminal masterpiece. Listen to Yorke's angelic falsetto eulogize "fake plastic love" and it's hard to disagree.—Sean Edgar

PROMOTIONAL: Sponsored by Wendy's. Design your own Wendy's® Tee on Facebook for a chance to win $5,000! Click here to enter.
+Amount pertaining to cash prize only
**T-shirts sold by Homage LLC under license from Wendy's International Inc. $4.25 of each Wendys Threads t-shirt sold through 3/31/12 will be donated to Dave Thomas Foundation for Adoption.

Others Tagged With