The 100 Best Movie Posters of the Past 100 Years
Page 3 of 4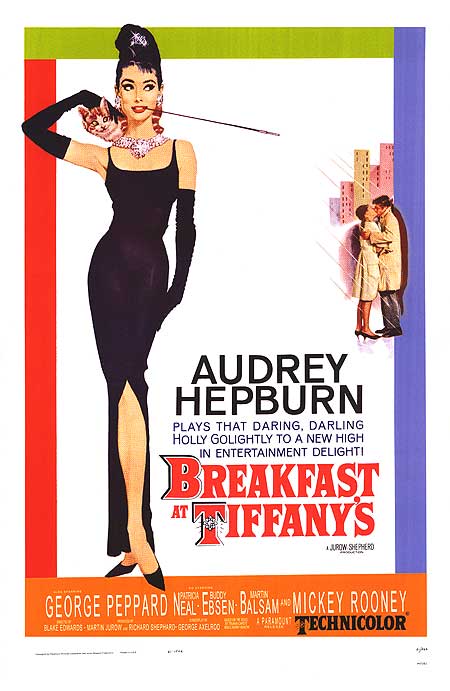 1961: Breakfast at Tiffany's
Every woman wanted to be her, and every man wanted to be with Audrey Hepburn. Everything about this is iconic: the long cigarette, the jewels, the cat and her long black dress.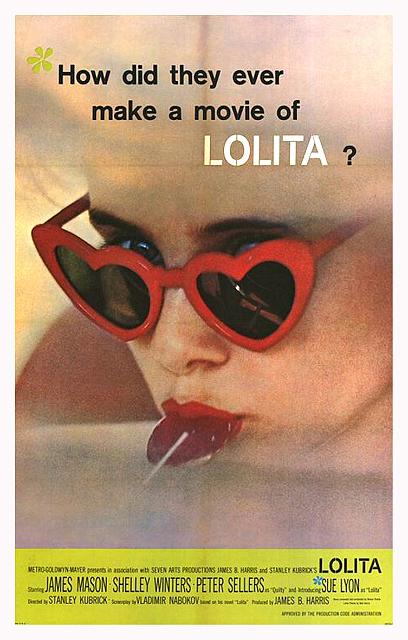 1962: Lolita
Those heart-shaped glasses. That lollipop. Need we say more?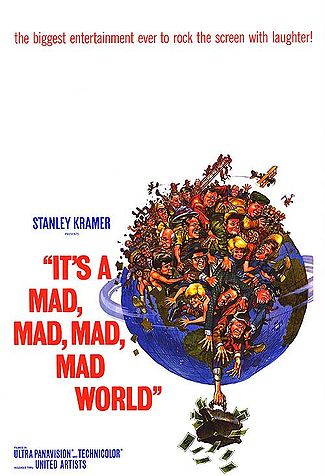 1963: It's a Mad, Mad, Mad, Mad World
Everyone wants a little bit of the good life, right? Here we have the entire world struggling and fighting with one another for a suitcase full of bills.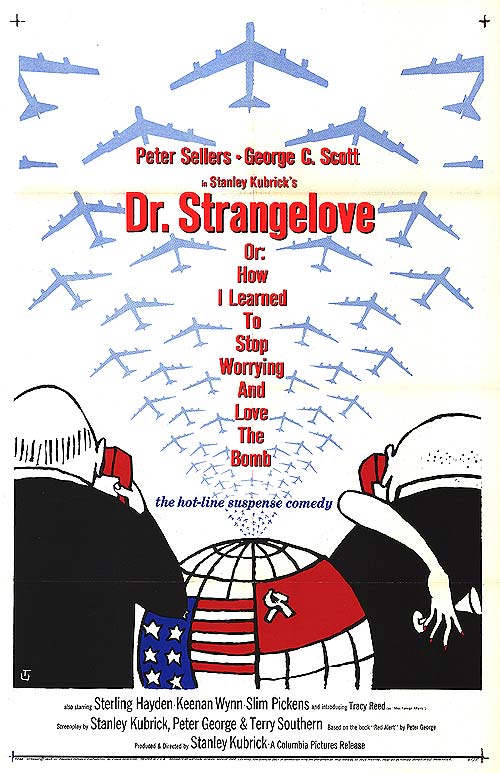 1964: Dr. Stanglove
America is on one side; Russia on the other. Maybe they should learn to stop worrying and love the atomic bomb.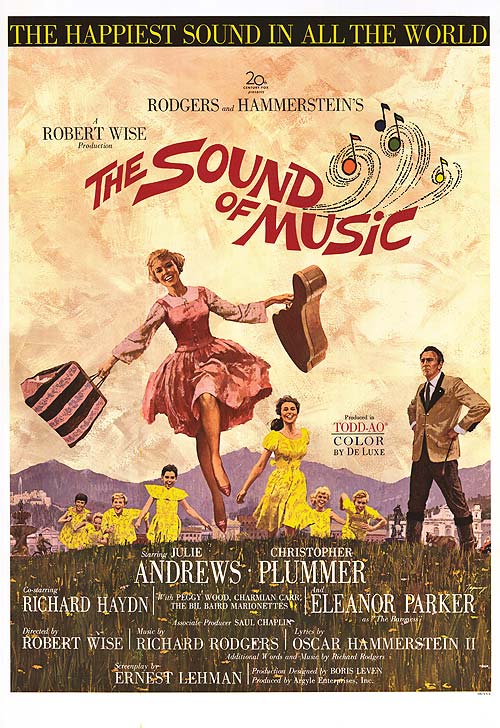 1965: The Sound of Music
Let's all go prance around in the hillside and sing happy songs. That's the message this musical's poster wants to deliver and does to great success.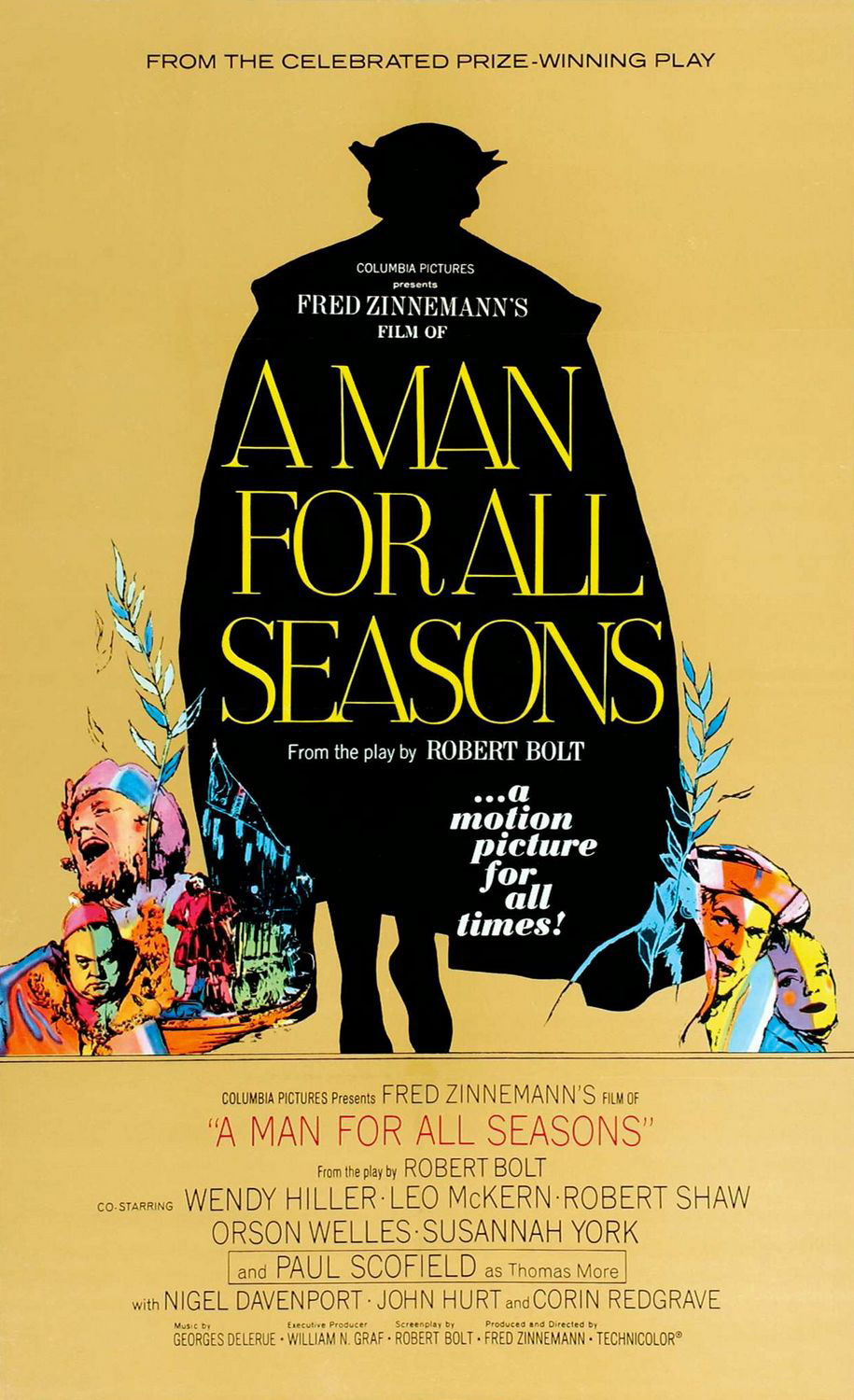 1966: A Man for All Seasons
Instead of highlighting a single man, the poster silhouettes the character and leaves it all up to the viewer's imagination.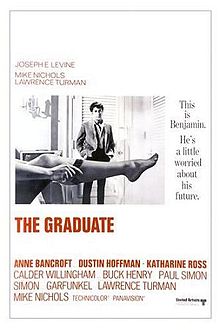 1967: The Graduate
"Mrs. Robinson, you're trying to seduce me." One of the greatest quotes ever gets immortalized in the poster for the film.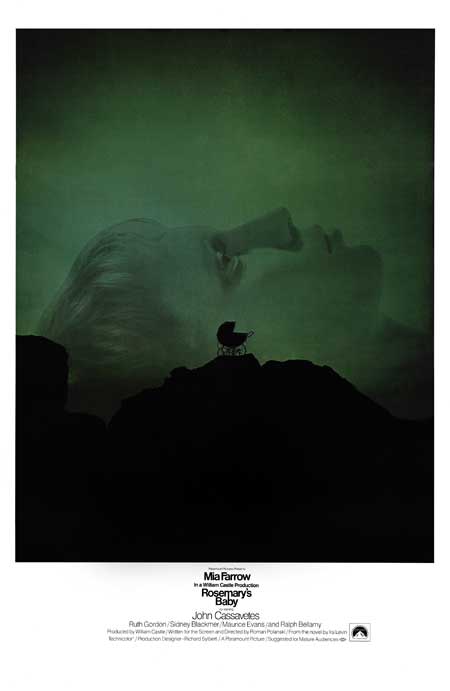 1968: Rosemary's Baby
The baby's carriage is perfectly placed inside of Rosemary's head. The symbolism is genius; as is the movie.

1969: Butch Cassidy and the Sundance Kid
The poster introduces a pair like no other. It's an iconic image of Butch and the Kid running and shooting their way to infamy.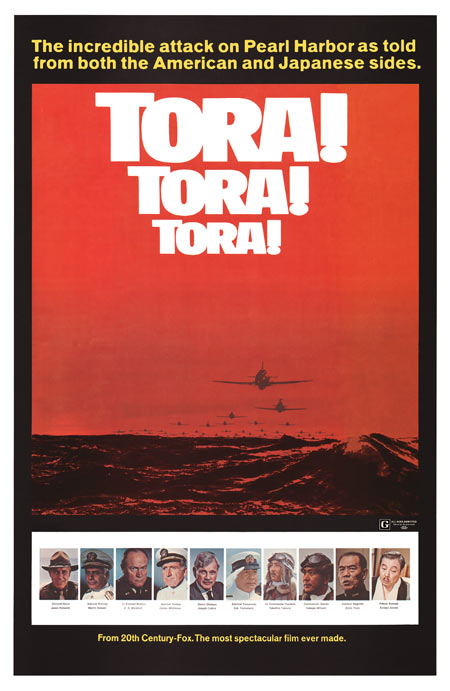 1970: Tora! Tora! Tora!
From the symbolism of the red sky to the increasingly larger title (code for 'Tiger!') the poster illustrates the precise feel of Japan's attack on Pearl Harbor.

1971: A Clockwork Orange
You may not have recognized every single poster so far, but this classic image of a menacing Alex kicks off a string of the best of the best.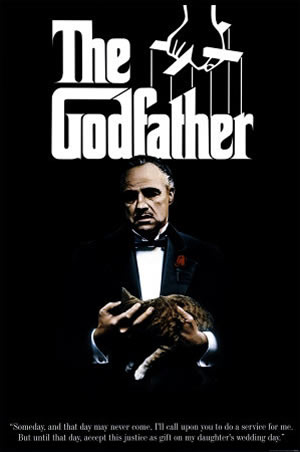 1972: The Godfather
The typeface, the puppet strings and the Godfather himself is all that was needed to make this an unforgettable movie poster.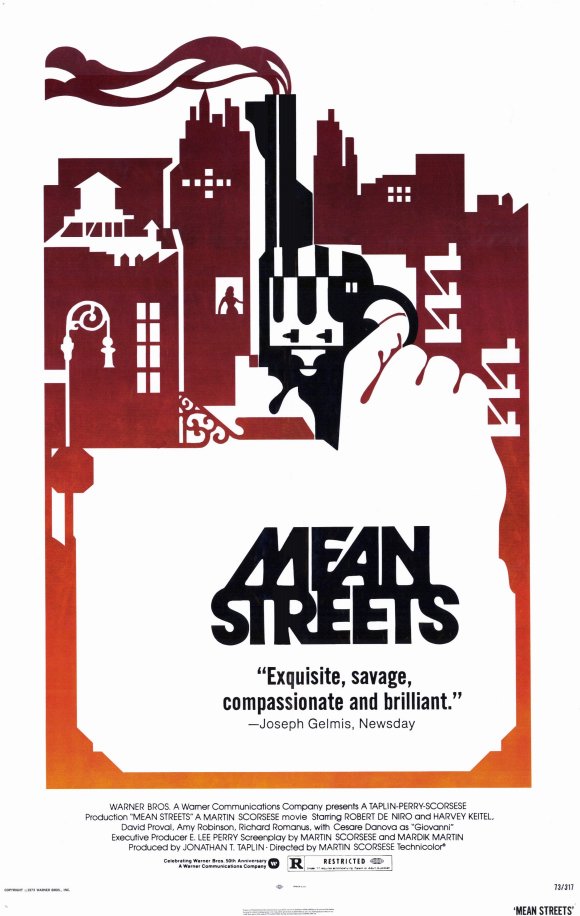 1973: Mean Streets
The smoking gun in the skyline is a wonderful graphic detail that has inspired many other designs. There's also another poster where a gun is made to look like a map of Manhattan.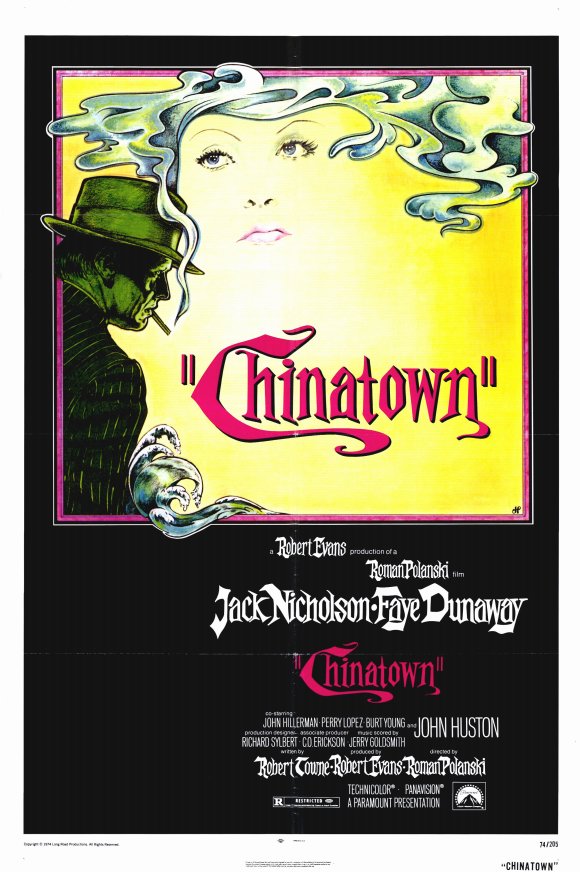 1974: Chinatown
The mysterious man's smoke forming the woman's hair is such a simple element, but made this an instant classic upon release.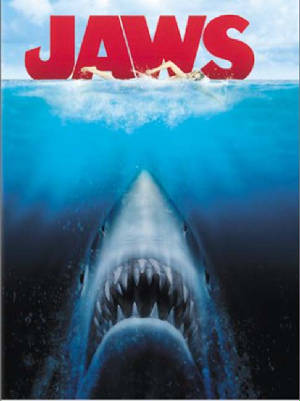 1975: Jaws
Almost as iconic as the film score. Duh-dah. Duh-dah.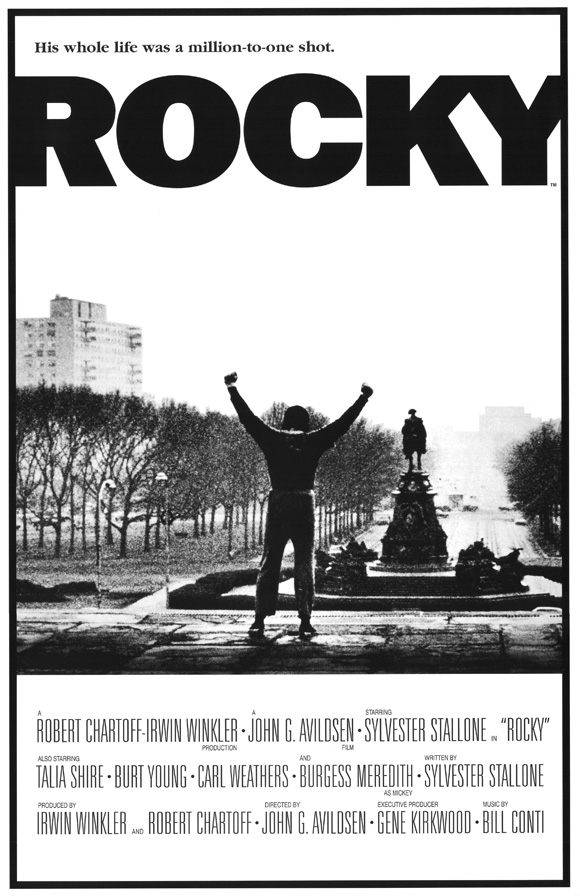 1976: Rocky
We've all emulated the iconic stair sequence before and cheered upon successfully reaching to top.

1977: Star Wars
A long time ago in a galaxy far, far away was a world where Darth Vader loomed over his children who were destined to bring him down. Only we didn't know it yet. Maybe that's why Leia is a little too close to Luke.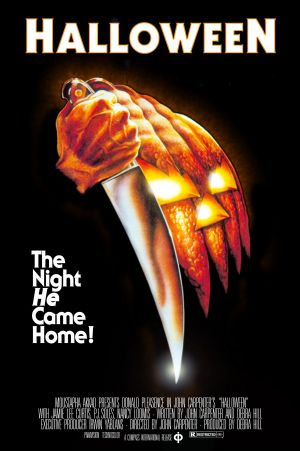 1978: Halloween
Well, there's a knife and a pumpkin; it must be about a murder on Halloween, right? Some may consider it too simple, but it's a clever and rather terrifying image.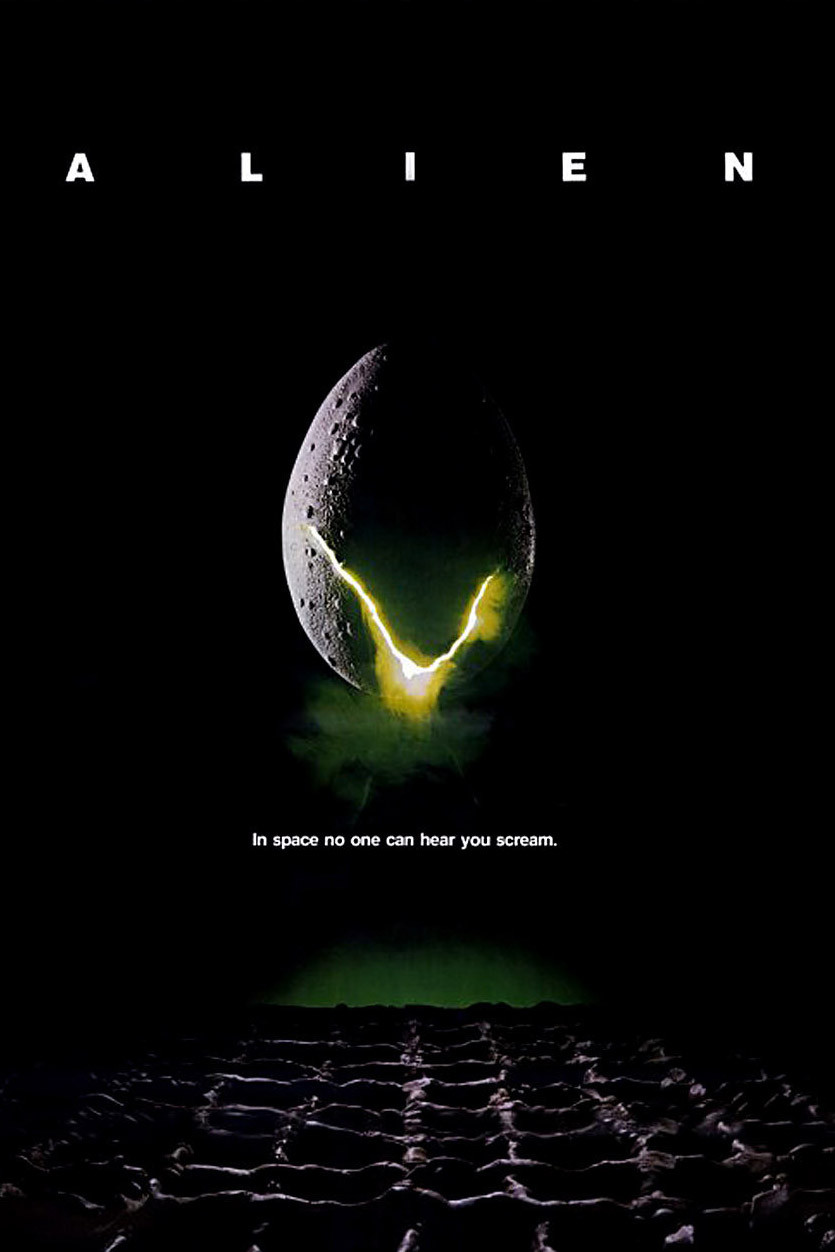 1979: Alien
The image of the alien's egg hatching is great, but what makes this unforgettable is one of the best taglines of all time: "In space no one can hear you scream."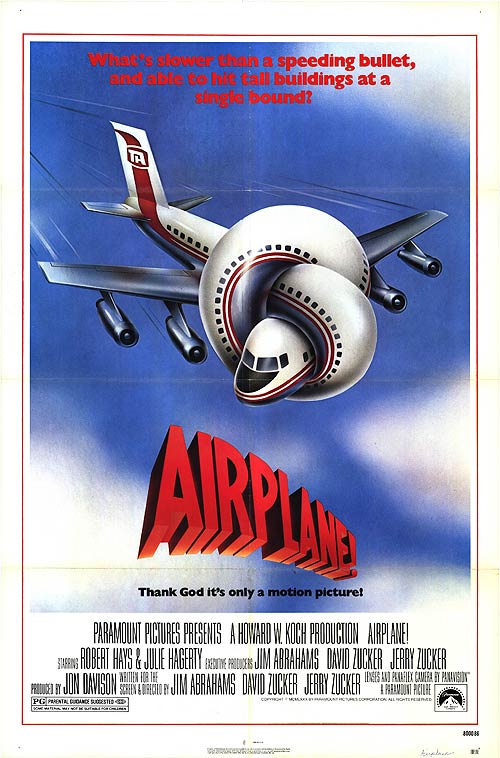 1980: Airplane!
Everything about the film, including the poster, is laugh-out-loud funny. Only a twisted airplane could do justice to how absurd this comedy.

1981: Raiders of the Lost Ark
The original poster featured a similar image, but was a closer shot of Jones. This one was released and stole the show. Just look at that fedora and whip: remarkable.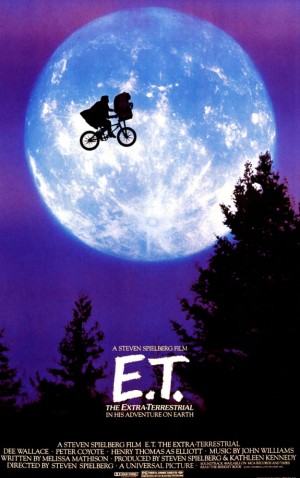 1982: E.T.
Other posters included the iconic 'finger touching' scene, but this version was mesmerizing beyond belief.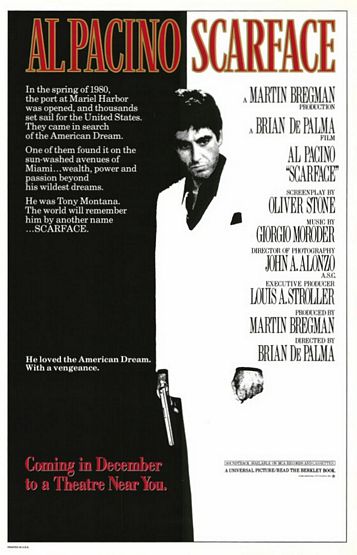 1983: Scarface
This is such an iconic image and has been on so many shirts that it's easy to forget it started as a simple poster for a gangster remake.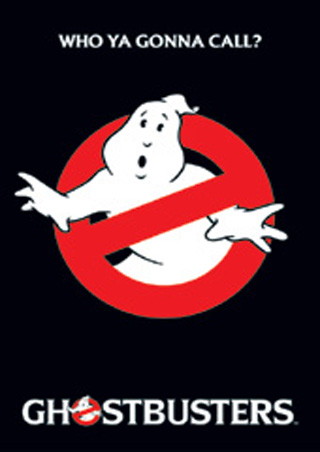 1984: Ghostbusters
Sometimes all you need is a logo, a perfect catchphrase and nothing else.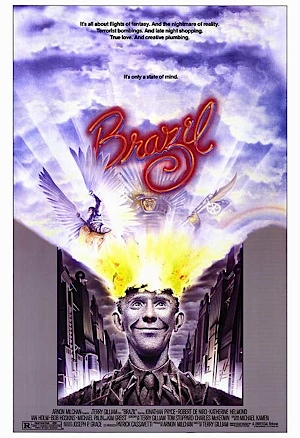 1985: Brazil
We're pretty sure this is what Terry Gilliam's brain looks like.