10 Missouri Bands You Should Listen To Now
When you think of Missouri, Mark Twain, Harry S. Truman and the Big 12/SEC drama might come to mind before "great bands," but there is a rising music scene spreading throughout the state. St. Louis might be leading the way for the Show Me State with acts like Pokey LaFarge and the South City Three, but the whole state is providing its fair share: Someone Still Loves You Boris Yelstin hails from Springfield, and White Rabbits formed in Columbia.
Check out these 10 up-and-coming bands from Missouri that should be on your radar below.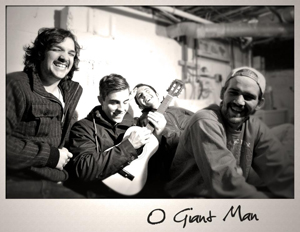 10. O Giant Man
Hometown: Kansas City
Current Release: YO! Giant Man
Members: Christopher Robbins, Jake Schulenberg, Rick Schulenberg, Andy Wendling
Kansas City has a great indie-pop band in O Giant Man. Their very catchy "Decisions" features distorted guitar, harmonized "bah bahs" and a kick drum that won't—and shouldn't—quit.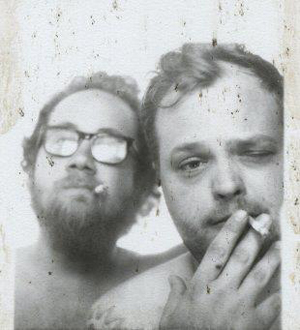 9. Water Liars
Hometown: St. Louis
Current Release: Phantom Limb
Members: Andrew Bryant, Justin Kinkel-Schuster
With an epic bassline opening on "$100" leading into a slightly doo-wop keys progression, Water Liars flex their rock muscles while harkening back to earlier styles of music, like the folksier cut "Dog Eaten."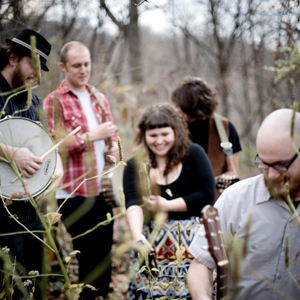 8. The Grisly Hand
Hometown: Kansas City
Current Release: Western Ave. EP
Members: Kian Byrne, Jimmy Fitzner, Lauren Krum, Johnny Nichols, Matt Richey, Ben Summers
The Grisly Hand does alternative country right with Western Ave. EP. Lauren Krum's sultry vocals and slight country twang are highlighted by a group of talented musicians that include a mandolin, lap steel guitar and fiddle in their arsenal of instruments.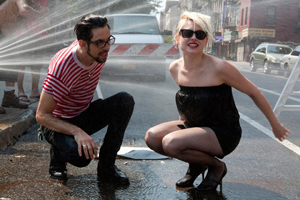 7. Sleepy Kitty
Hometown: St. Louis
Current Release: Doin' It All For My Baby
Members: Paige Brubeck, Evan Sult
Sleepy Kitty is what Sheryl Crow—a University of Missouri alum—should have been. This male/female duo plays up the '90s rock while still keeping it fresh. "Speaking Politely" has just enough cute from lead singer Paige Brubeck combined with distorted rock and a heavy drum beat to make a spectacularly catchy song.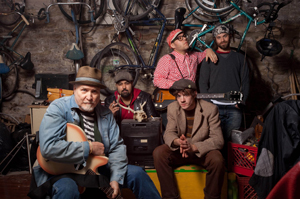 6. Bob Reuter's Alley Ghost
Hometown: St. Louis
Current Release: Born There (Due in April)
Members: Bob Reuter, Matt Wilson, Chris Powers, Maysam Attaran
Alley Ghost, as they're more commonly known, formed in 2009 when Reuter was facing death with heart troubles. Matt Wilson (Rum Drum Ramblers) often visited him in the hospital. Reuter recovered and immediately formed the band with Wilson, and they quickly started churning out roots rock that doesn't shy away from snappy riffs like "Billy Brown," which features a chorus of back-up singers and a harmonica crooning its way through the track. They describe themselves as "The Godfather of the South Side backed by a band of headhunters," and it's hard to argue with them given their lo-fi, rock 'n' roll sound.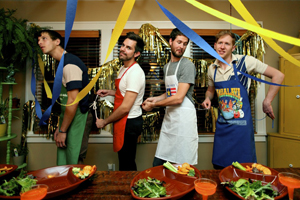 5. Capybara
Hometown: Kansas City
Current Release: Dave Drusky
Members: Mark Harrison, Darin Seal, Joel Wrolstad, Jared Horne
Capybara somehow channels the New York guitar-synth sound while squeezing in catchy indie-pop riffs and "oh ohs." The band has been touring for several years now, hitting the True/False Film Festival in Columbia, Mo. in 2010 and SXSW this year.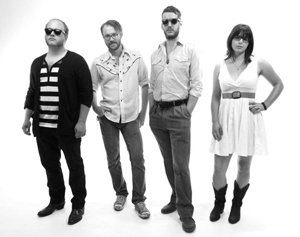 4. Old Lights
Hometown: St. Louis
Current Release: Like Strangers
Members: David Beeman, Beth Bombara, Kit Hamon, John Joern
The pedals and filters on electric guitars mix well with David Beeman's calm vocals and the harmonies between Beeman and Beth Bombara. "Wilder Honey" is a good example of Old Lights' ability to write melodies that work perfectly with their lyrics. Their mostly instrumental "Loud Song" is just that, a song that isn't afraid to turn up the volume.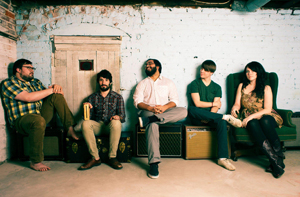 3. Dots Not Feathers
Hometown: St. Louis
Current Release: The Mountain EP
Members: Stephen Baier, Katy Durrwachter, Ryan Myers, Ravi Raghuram, Jonathan Goldstein
Having followed this band since its creation, we can say with confidence that Dots Not Feathers have grown into their sound. The five-piece band layers harmonies on top of it all, placing a heavy emphasis on jazz progressions with a more folk melody. The intimate lyrics of "Come Back to Bed" and "Washington" show the maturity in Stephen Baier's songwriting and an understanding of how lyrics affect tone.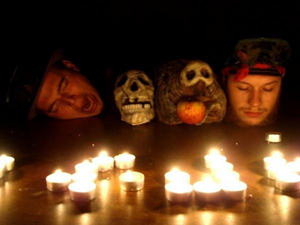 2. The Hooten Hallers
Hometown: Columbia
Current Release: Greetings from Welp City!
Members: John Randall, Andy Rehm
Old-school blues rock at its finest, this duo brings up visions of a down-home band roaming the country playing whatever dive they can find. With Randall handling guitar and lead vocals and Rehm taking drums and back-up vocals, the band puts on a show that brings to mind a grittier version of The Black Keys.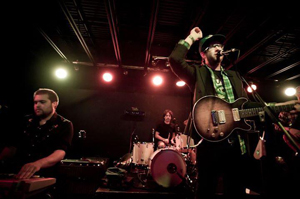 1. Bo and the Locomotive
Hometown: St. Louis
Current Release: On My Way
Members: Bo Jackson, Steven Colbert, Andy Arato, Evan O'Neal
Bo and the Locomotive has a well-crafted indie sound that easily earns the number one spot. Each member plays their role seamlessly, creating a record that has a variety of mellow and up-tempo songs.
Watch Bo and the Locomotive and guests perform "On My Way" for STL Today's special music session LISTEN: