20 Happy Songs About Sunshine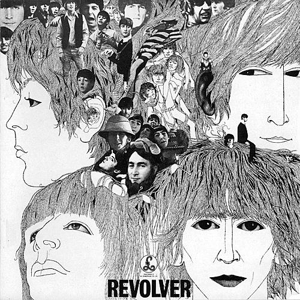 Page 1 of 2
In addition to being the number one go-to topic of conversation during every socially awkward situation, talking about the weather has become an oft-sung theme in pop music, as well. With Daylight Savings Time now springing us ahead and granting an extra bit of sunlight each day, we compiled a list of 20 happy songs about sunshine.
20. She & Him-"In the Sun"
Volume Two, 2010
On the first single from She & Him's sophomore release, Zooey Deschanel and M. Ward craft a shimmery pop song full of reverb guitars and sweet melodies.
19. The Parlor Mob-"Into the Sun"
Dogs, 2011
"Into the Sun" is a driving, optimistic rocker with huge riffs. The single's presence on ESPN and in numerous commercials helped expose this heavy New Jersey quintet.
18. Alexi Murdoch – "Towards the Sun"
Towards the Sun, 2011
While this Scottish folk singer made his name from the soundtrack to the 2009 film, Away We Go, his follow-up record is equally stunning in its hushed simplicity. This title track takes a contemplative look at life though a nature metaphor.
17. Fleet Foxes – "Sun It Rises"
Fleet Foxes, 2008
The Seattle indie-folk band's first song off its eponymous debut is not only an excellent introduction to the LP, but to Fleet Foxes as a whole.
16. TV on the Radio – "Staring at the Sun"*
Desperate Youth, Bloodthirsty Babes, 2004
Brooklyn's psychedelic art rock favorites first gained attention from this song. Singer Tunde Adebimpe's looped vocals help create this trippy indie masterpiece.
15. Aqualung-"Brighter Than Sunshine"
Strange & Beautiful, 2005
British pianist and songwriter Matthew Hales penned this poppy ode to being in love in the early 2000s. Aside from providing the soundtrack to the sappy comedy A Lot Like Love, it also appears on Aqualung's American debut album, Strange & Beautiful.
14. Noah and the Whale – "5 Years Time (Sun, Sun, Sun)"
Peaceful, The World Lays Me Down, 2008
Even if this song really questions the longevity of a relationship, its bubbly ukulele strumming and sunny repetition make it a lovely pop gem for a bright afternoon.
13. Kinks – "Sunny Afternoon"
Face to Face, 1966
Even when singer Ray Davies was faced with the taxman, girlfriend problems and more in this classic Kinks song, he still got a catchy chorus and the comfort of a sunny afternoon to cheer him up.
12. The Beatles – "Here Comes the Sun"
Abbey Road, 1969
"Here Comes the Sun" is one of those rare gems that is both comforting and contemplative. The twangy tune is often considered one of George Harrison's best works and just one of several sun-related Beatles tunes. Here's a Richie Havens cover:
11. Bob Marley – "Sun is Shining"
Soul Revolution, 1971
Bob Marley's relaxed reggae on "Sun is Shining" goes through each day of a toiling week to remind listeners of the joys that good company and good weather can bring.