30 Performances That Re-Made (Women's) History (1992-2012)
Women's History Month is coming to an end, but don't take down your Gloria Steinem posters just yet. Paste is celebrating with a look back at two decades worth of films and 30 talented female leads whose roles re-told and re-wrote key moments in history. The performances are not ranked (they appear chronologically) and the list is in no way all-encompassing, although we have tried to include a bit of everything and everyone—no actress appears more than once (we'll make a separate list for Meryl Streep later).
As we're sticking to biopics and female-centered period pieces, many great performances by many brilliant actresses do not appear, and it must be said that performances by women in comedies, thrillers, and other genres have also worked to re-make history. Similarly, many women who have played alongside male leads have been left out (like Reese Witherspoon in Walk the Line or Laura Linney in Kinsey) but surely will—and do—appear on other lists. It also pained us to leave out Alanis Morissette's unforgettable cameo as "God" in Dogma, probably the greatest, most accurately cast role ever.
We salute the following 30 women, and the role they played in re-making history. (Join us next year for an all-Paste Staff performance of Eve Ensler's The Vagina Monologues).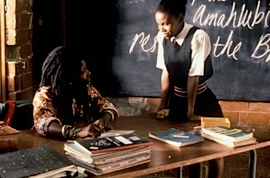 1. Leleti Khumalo & Whoopi Goldberg in Sarafina! (1992)
Sarafina! re-tells the story of the Soweto Riots, a student-led uprising against Apartheid in South Africa. Goldberg plays an inspirational teacher who is jailed (along with many others) for her involvement, and Khumalo is one of her courageous students. Powerful, inspirational, musical (and even comical), their performances remind us that women the world over have a penchant for revolution.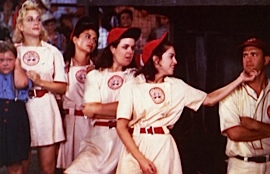 2. Geena Davis, Madonna, and Rosie O'Donnell in A League of Their Own (1992)
Even in 2012, it's difficult to imagine an all-woman professional baseball league, but one was created in the 1940s during World War II. Davis, Madonna, and O'Donnell (along with Tom Hanks) lead a cast of women who are athletes, mothers, wives and war heroes at home.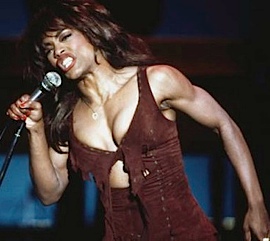 3. Angela Basset in What's Love Got To Do With It (1993)
No other actress could have done justice to Tina Turner's biopic. With Lawrence Fishburne as the charming (and then not-so charming) Ike Turner, Basset delivers a stunning performance. In re-making the triumphant story of Anna Mae Bullock's rise to fame, she made history herself, becoming the first black woman to receive the Golden Globe for Best Actress in a Musical or Comedy.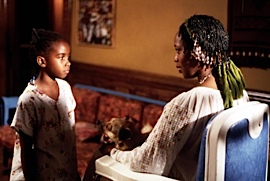 4. Alfre Woodard and Zelda Harris in Crooklyn (1994)
In this Spike Lee joint about growing up in 1970s Brooklyn, Woodard plays one hell of a matriarch. Her only daughter (Harris) is really the protagonist, but their close relationship is what ensures the survival of their family.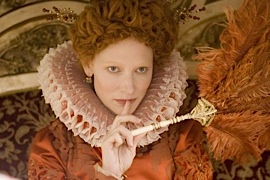 5. Cate Blanchett in Elizabeth (1998)
Blanchett is scary good as the daughter of Anne Boleyn and the Queen responsible for England's glorious "Golden Age." Blanchett plays the young queen in the time just before she claims her crown and in her early years on the throne, when she must win over (or, do away with) bishops and men in power who wish her dead. "But how can I change your minds?" she asks coyly in one meeting. "I'm just a woman!"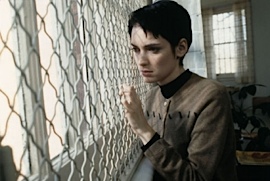 6. Winona Ryder in Girl, Interrupted (1999)
As Susanna, Ryder plays a young woman who has difficulty reconciling her true self with the world around her. The supporting cast is amazing, and Angelina Jolie wows as Lisa, the beautifully disturbed and institutionalized friend. Based on Susan Kaysen's memoir and set in the 1960s, Girl, Interrupted made waves and made room for more films (like Rachel Getting Married) to address women's mental health.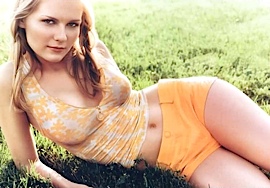 7. Kirsten Dunst in The Virgin Suicides (1999)
Five sisters share a single tragic destiny in suburban, 1970s Michigan. Dunst delivers a mesmerizing performance as one of the Lisbon sisters, and like the whole town, we fall in love with the idea of her, as well as the heartbreaking reality of her circumstance.

8. Julia Roberts in Erin Brockovich (2000)
Roberts teaches us what Brockovich taught PG&E in the early 90s: never, ever underestimate a single mother in a push-up bra. Erin Brockovich's story reminds us that every injustice—no matter how small—deserves its own revolution.

9. Hilary Swank in Boys Don't Cry (2000)
Giving voice to Brandon Teena—a transgendered teen who was brutally raped and murdered in 1993—Swank delivers a powerful performance that shocks, saddens, and exposes certain disturbing elements in our society that have not been fully dismantled. The incomparable Chloë Sevigny co-stars.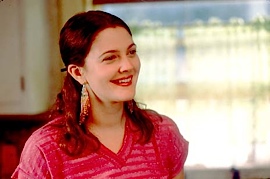 10. Drew Barrymore in Riding in Cars With Boys (2001)
Based on Beverly D'Onofrio's memoir, Barrymore plays the Connecticut-born writer whose experiences as a young mother and divorcée inspire her to write her first book. Alongside Steve Zahn, James Woods, and the late Brittany Murphy, Barrymore delivers a hilarious performance of one woman's own, personal feminist movement.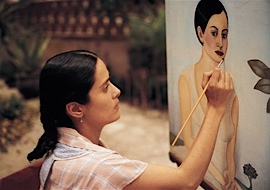 11. Salma Hayek in Frida (2002)
Frida Kahlo's self-portraits deserve their own biopic, although Kahlo's marriage to fellow Mexican painter Diego Rivera also made for some fantastic drama. Hayek easily transforms into the painter and her performance does great justice to Kahlo's life work as an activist, artist and lover.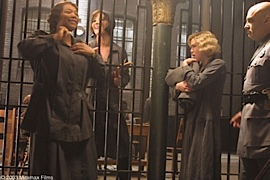 12. Renée Zellweger, Catherine Zeta-Jones and Queen Latifah in Chicago (2002)
Death Row never sounded so good, and these three women kill it in this unforgettable experience of 1920s romance, politics, celebrity… and all that jazz.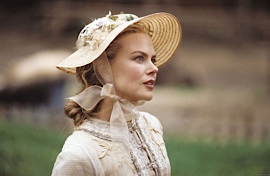 13. Nicole Kidman in Cold Mountain (2003)
Finally, a bona fide love story makes the list! Kidman plays Southern belle Ada Monroe, who—during the Civil War—awaits the near-impossible return of her lover. Renée Zellweger's performance was one for the archives.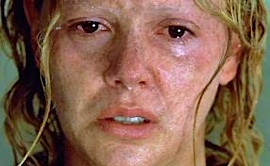 14. Charlize Theron in Monster (2003)
With co-star Christina Ricci, Theron brings us the true story of Aileen Wuornos, a prostitute-turned-serial killer who was executed in October 2002. Theron's performance—and full-blown transformation—is beyond epic, and she was utterly deserving of the number one spot on our list of Top 25 Performances of the Decade.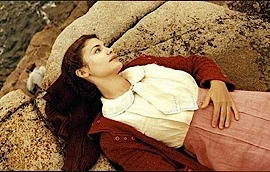 15. Audrey Tautou in A Very Long Engagement (2004)
Tautou plays Mathilde, a young lover who is not content with waiting at home for her fiancée to return from the First World War. The story is very French and utterly fantastic. Tautou (along with Marion Cotillard and Jodie Foster) plays her part well, re-making and redefining that tragic post-war lover.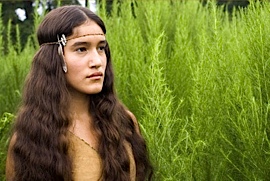 16. Q'orianka Kilcher in The New World (2005)
Kilcher re-introduces us to Pocahontas, the 14-year-old Native American princess who saved her lover's life, betrayed her people (rather innocently), and eventually became Rebecca Rolfe, an Englishman's wife. Kilcher's performance is enchanting, wistful and commanding alongside Colin Farrell and Christian Bale. She makes this version of the "discovery" of America one of the best.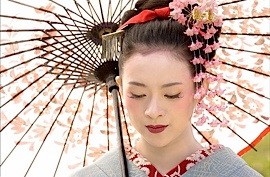 17. Ziyi Zhang in Memoirs of a Geisha (2005)
Zhang plays the complex role of Sayuri, a young Japanese girl who first loathes, then covets the idea of being geisha. As she fulfills her dreams, every victory is laced with sadness, and the troubling, yet beautiful tale of her life is juxtaposed against Japan's entry into World War II. At the end of the film, the voice of Sayuri reminds us that not all love stories have uncomplicated, fairy tale endings: "After all these are not the memoirs of an empress, nor of a queen…these are memoirs of another kind."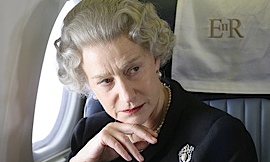 18. Helen Mirren in The Queen (2006)
(Some) of Princess Diana's story is told through this remarkable imagining of Queen Elizabeth II's immediate personal and political reaction to her death. While Mirren plays The Queen in all her staunch and stoic glory, she also delivers a familial warmth and glow that renders the historical figure, finally, human.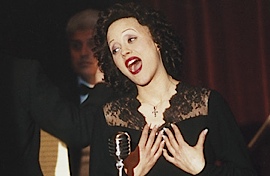 19. Marion Cotillard in La Vie En Rose (2007)
Few biopics of female musicians have been so powerful as this. Cotillard (who received the Oscar for Best Actress) becomes Edith Piaf, the tortured, enigmatic and beloved French singer, also known as the "Little Sparrow."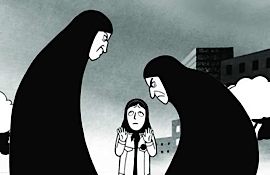 20. (Voice of) Chiara Mastroinni in Persepolis (2007)
Marjane Satrapi's graphic novel became a beautifully animated film that gave many of us a glimpse into the life of a precocious young girl, who matures, suffers and falls in love during the Iranian Revolution.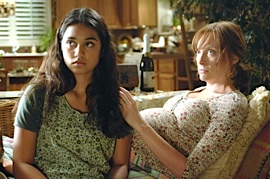 21. Toni Collette and Summer Bishil in Towelhead (2007)
Based on the semi-autobiographical novel, Bishil's portrayal of Arab-American Jasira redefines American girlhood in strange, sad and beautiful ways. Colette is a godsend in Jasira's world, where even her parents' actions are selfishly motivated. Her relationship with a handsome, charming and dangerous neighbor is especially compelling if understood as a metaphor for America's problematic relationship with the Middle East.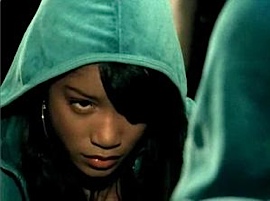 22. Keke Palmer in The Longshots (2008)
Palmer is a young, talented actress who is carefully choosing her roles, and this is a statement in and of itself. Here, she performs the true story of Jasmine Plummer, the 11-year-old who became the first female to play in a Pop Warner football tournament. One hopes that Palmer will continue to re-tell histories (big and small) in her future projects.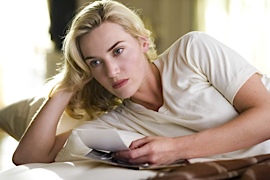 24. Kate Winslet in Revolutionary Road (2008)
Winslet gives us many biopics and period pieces to choose from (Titanic, Iris, Sense and Sensibility, Heavenly Creatures), but her portrayal of April Wheeler was raw and prolific in a singular way. The story of a woman feeling "stuck" in the 1950s is very specific to that time, but in her performance, Wheeler becomes utterly relatable to a modern audience. In 2008 she also played Hanna Schmitz in The Reader; it's almost impossible to say which performance best "re-made history," but Winslet's execution in Revolutionary Road still haunts and lingers years later.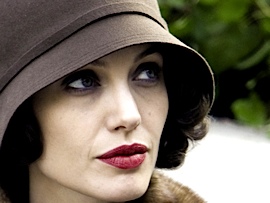 25. Angelina Jolie in Changeling (2008)
Jolie captures the true story of Christine Collins, a mother whose worst fear is realized when her son goes missing. Collins takes on the LAPD and other institutions in 1920s Los Angeles when the boy returned to her is not her own.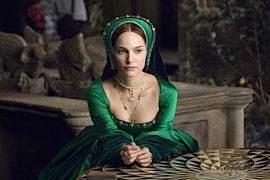 26. Natalie Portman in The Other Boleyn Girl (2009)
Anne Boleyn's story of ambition, seduction, and treachery is brought to life by Portman's stunning performance. Along with Scarlett Johansson, she captures the very essence of The Tudor Era with her portrayal of a woman who changed her status and her family's political position as she changed history.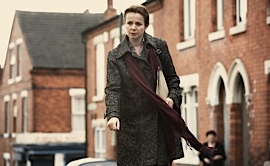 27. Emily Watson in Oranges and Sunshine (2010)
In 1980s Nottingham, a social worker risks her life to uncover the truth about child migration schemes between the British and Australian governments. This is the true story of a woman who relentlessly fights for long-lost families, reuniting many along the way.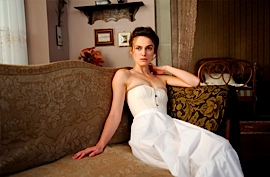 28. Keira Knightley in A Dangerous Method (2011)
Knightley delivers a brilliant performance as Sabina Spielrein who was Carl Jung's patient, then mistress, then colleague. When she comes into her own ideas and develops a professional relationship with Sigmund Freud she becomes the psychologist who is, for all intents and purposes, responsible for the birth of psychoanalysis.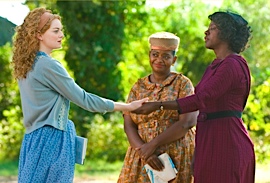 29. Viola Davis, Octavia Spencer and Emma Stone in The Help (2011)
An amazing all-female ensemble cast brought us a film about black women working as maids in the segregated South. Davis and Spencer delivered unforgettable performances and, with Stone's character, re-make this troublesome time in American history but re-write triumph into it.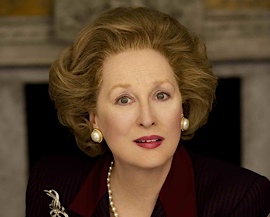 30. Meryl Streep in The Iron Lady (2011)
One of the greatest actresses plays one of history's most powerful figures, but it was not only the politically charged portrayal of Margaret Thatcher that captivated viewers. Critics have spoken to Streep's profound ability to convey all aspects of this incomparable character—The Prime Minister, the Mother, the Wife and the Woman.