20 Musicians Discuss Their College Majors
Page 1 of 2
Some professional musicians actually studied music in college. But many others chose majors that had nothing to do with their current careers. Either way, it seems that most ended up taking something away from their college experience—whether it was how to perform, cook, secure favors or practice the art of shamanistic ritual.
We spoke with 20 musicians about where they went to college, what they majored in and how they put those educations to use. See how members of OK Go, Suckers, The Mynabirds and other acts remember their post-secondary education.
1. Damian Kulash
OK Go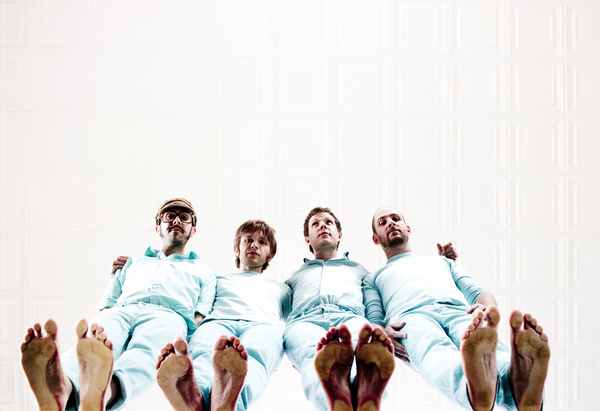 College: Brown University
Major: Art/Semiotics
Favorite Class: History of Independent Cinema
How have you used your major since graduating college? Since college, I've certainly invested a lot more of my energy in making stuff than I have in the critical theory around it. And to be honest, I was pretty much the same way in school. I found the insider-speak of cultural theory off-putting, and I had to force myself to decipher it. Usually I felt pretty cool when I got the to point of actually understanding something by Frederic Jameson or Judith Butler or whoever, but it was a hollow satisfaction that was more about feeling smart enough to decode their absurd language than it was enlightenment from the actual content. So I can't say I've used, or even remembered, much of the theory since, but there's no question that the general mode of thinking—the project of looking at how art fits into and changes the world around it—was transformative for me. I've always been driven to make stuff, but I definitely learned to think about the things I make in a very different way while I was in school.
Or it might just be that bullshitting your way through cultural theory classes is pretty good practice for pontificating in interviews.
2. Nick Krill
The Spinto Band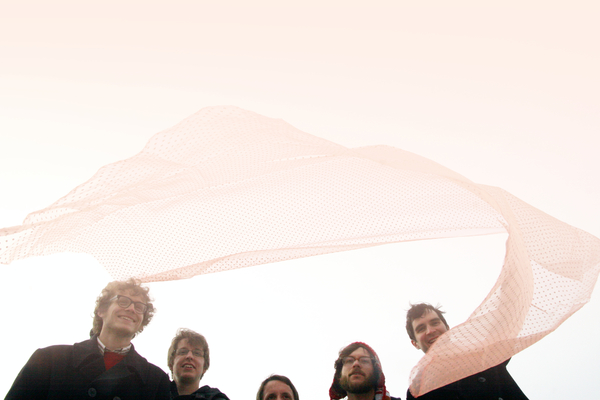 College: American University
Major: Audio Technology
Favorite Class: Acoustics
How have you used your major since graduating college? I use the skills I developed in college every day as a recording engineer and producer working with The Spinto Band and other artists. I also co-own The Garden Center recording studios in Hockessin, Del.
3. Oliver Hild
RACES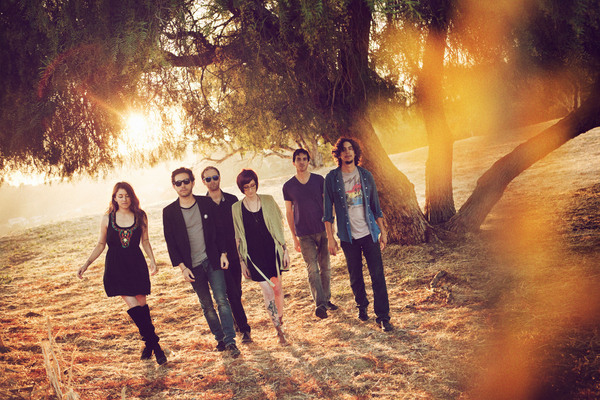 College: University of Southern California
Major: B.S. Music Industry
Favorite Class: Marketing 101
How have you used your major since graduating college? Pulling favors from other grads of the department.
4. Austin Fisher
Suckers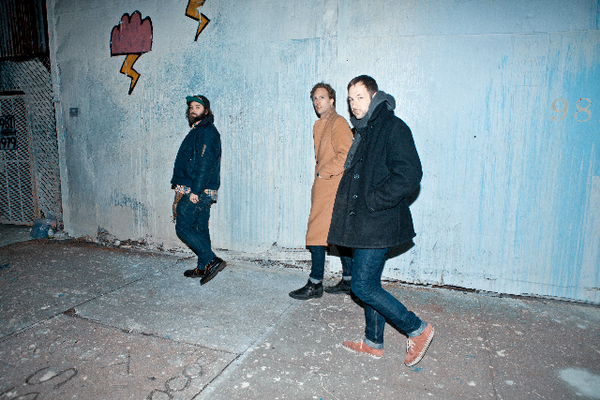 College: Washington & Lee University
Major: Art & Mass Communications (double major)
Favorite Class: I can't remember particular classes—I think more of professors that I liked.
How have you used your major since graduating college? My two majors dealt with communicating through mass media. That comes in handy for music. I also produce special web features for a museum in NYC, and my studies are probably more directly useful in that job.
5. Nicole Barille and Sam Meister
Mr. Gnome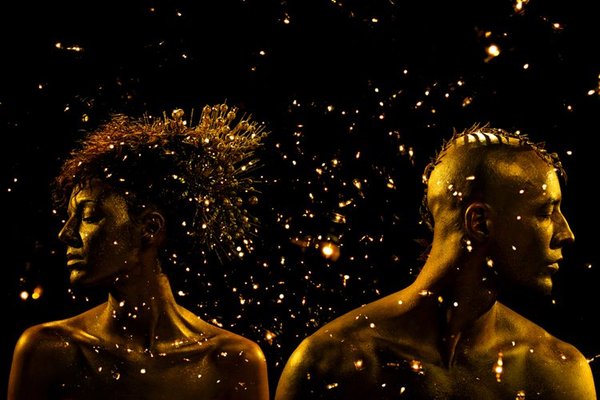 College: Kent State University
Major: Art Education (Nicole), Journalism (Sam)
Favorite Class:
Sam: It's a toss up between Wine Tasting and Volleyball
Nicole: Nude Drawing!
How have you used your major since graduating college? Sam: I write, direct and edit all of our music videos. I also do the artwork for our album covers and our press photography.
Nicole: While I haven't exactly used the teaching portion of my degree, I do use every aspect of what I learned in my actual art classes. Sam and I work together to create all of the concepts for our album covers, I design our t-shirts and do all of the storyboarding for our videos. I also did all of the animations for our "Vampires" video.
6. Sean Hoots
Hoots & Hellmouth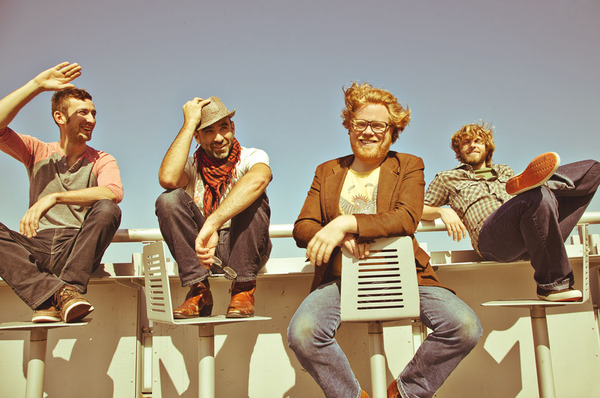 College: West Chester University
Major: Philosophy and Religious Studies (with a minor in Peace & Conflict Studies!)
Favorite Class: Sociology of Religion
How have you used your major since graduating college? Well, I'm always thinking and continue to be endlessly fascinated with the ways we humans attempt to connect with something "outside of ourselves." I created a lot of important thought-structures and methods in my college days that remain with me. Mindfulness is best practiced as often as possible, or else, like a muscle, falling into disuse can lead to atrophy. The road is no place for such withering.
7. Celeste "CC" Spina
Little Hurricane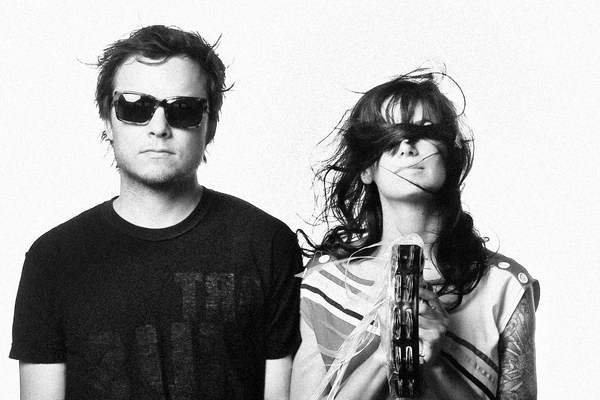 College: Kendall College of Culinary Arts
Major: Culinary Science
Favorite Class: Stocks, Soups and Sauces
How have you used your major since graduating college? I cooked professionally for many years after school, and still use what I learned in Culinary School to this day, cooking on the road and at home.
8. Nick Cucci
River City Extension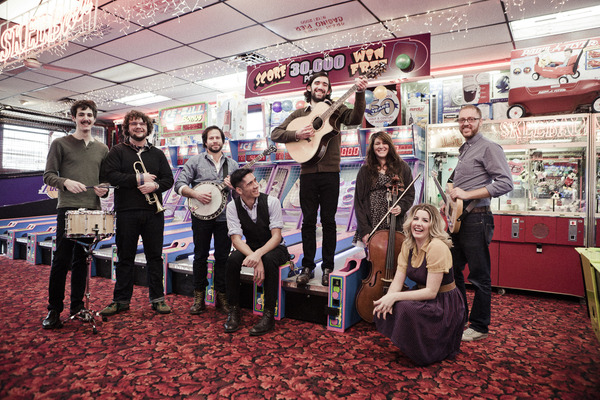 College: Five Towns College (Dix Hills, NY)
Major: Business Management/Video Arts
Favorite Class: all advertising classes
How have you used your major since graduating college? I create media for companies when not on tour.
9. Laura Burnhenn
The Mynabirds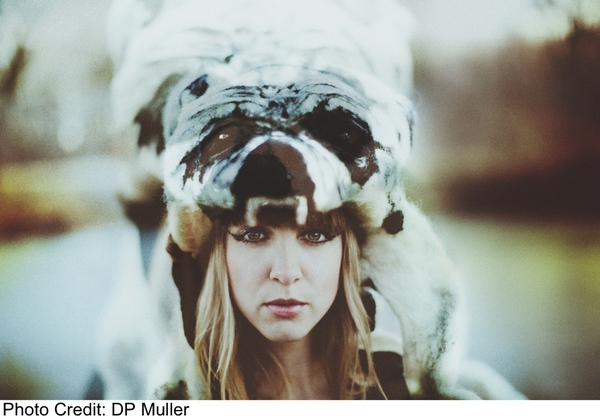 College: The Catholic University of America
Major: English Literature (minor in Music) I spent my first semester freshman year as a Piano Performance major, the second semester as a Music Composition, then changed majors after I realized I wasn't ever going to be a classical musician.
Favorite Class: On the Road: Poetry and Rock of the South. Our professors put us in a 15 passenger van and drove us all around the South. We read Faulkner, listened to a lot of Allman Brothers (even stopped by the Big House for a visit) and R.E.M., and saw Big Bill Morganfield (Muddy Waters' son) play at a tiny blues bar. It was really my introduction to being in a touring band.
How have you used your major since graduating college? Everyday. Though I'm not sure how much money it's netted me over the years…
10. Rachael Yamagata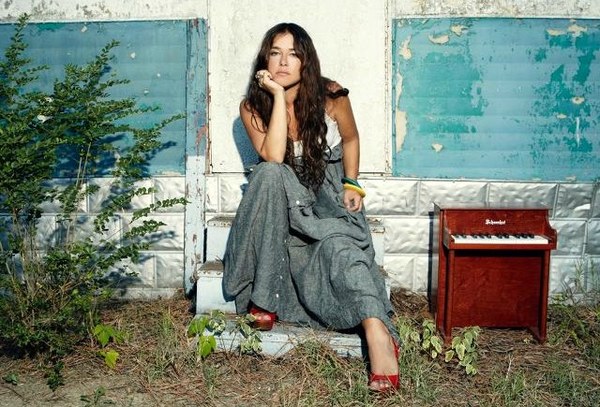 College: Northwestern and Vassar
Major: Theater
Favorite Class: Sociology of the Criminal Mind
How have you used your major since graduating college? Yes, Performance.
Others Tagged With