Twenty Must-See Films at SXSW 2012
Page 1 of 2
Is it possible that there are really 20 must-see films in a film festival that lasts less than a week? It's very possible if that festival is SXSW, one of Paste's favorite weeks of the year. As you might expect, given the festival's and our special interest in music, there are quite a few music documentaries on the list. But there's something here for everyone.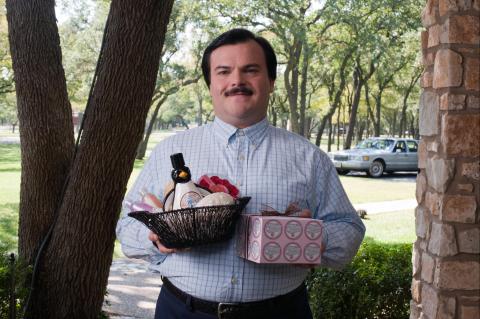 1. BERNIE
The Category: Special Events
The SXSW Synopsis: "In the small town of Carthage, Texas, assistant funeral director Bernie Tiede was one of the most beloved and appreciated residents, so it came as no surprise when he befriended the town's richest and meanest widow, Marjorie Nugent. Soon, Marjorie became fully dependent on Bernie and his generosity as he struggled to meet her increasing demands. When the townspeople went months without seeing Marjorie, the people of Carthage were shocked when it was reported that she had been dead for some time, and Bernie Tiede was being charged with the murder."
The Key Players: Co-writer/Director Richard Linklater; Jack Black, Shirley MacLaine, Matthew McConaughey
The Draw: We're all in on anything Richard Linklater chooses to do at this point in his career (full disclosure: I'm directing a documentary on him), but how much more delicious is it that he cast old Linklater favorites Matthew McConaughey and Jack Black in this one?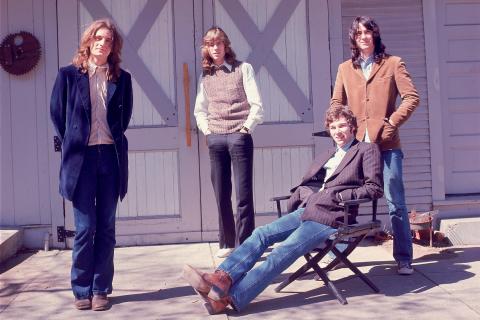 2. BIG STAR: NOTHING CAN HURT ME
The Category: Special Events
The SXSW Synopsis: "BIG STAR: NOTHING CAN HURT ME is a feature-length documentary about legendary Memphis band Big Star. While mainstream success eluded them, Big Star's three albums have become critically lauded touchstones of the rock music canon. A seminal band in the history of alternative music, Big Star has been cited as an influence by artists including REM, The Replacements, Belle & Sebastian, Elliot Smith and Flaming Lips, to name just a few. With never-before-seen footage and photos of the band, in-depth interviews and a rousing musical tribute by the bands they inspired, BIG STAR: NOTHING CAN HURT ME is a story of artistic and musical salvation."
The Key Players: Director Drew DeNicola
The Draw: Casual music fans today might not even know Big Star's name, as ludicrous as that may seem. But they're almost universally lauded by critics and other musicians as geniuses, and the list of bands they influenced is far too long to even begin to enumerate. Any film that brings Big Star more to this generation's attention is okay in our book.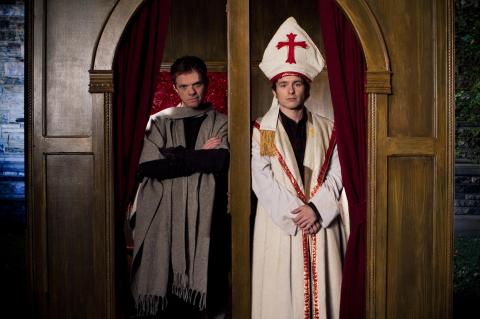 3. BLUE LIKE JAZZ
The Category: Narrative Spotlight
The SXSW Synopsis: "A Texas college student flees the hypocrisy of his religious upbringing for life in the Pacific Northwest at 'the most godless campus in America.' Based on the New York Times bestseller by Donald Miller."
The Key Players: Co-Writer and Director Steve Taylor; Co-Writer Donald Miller; Marshall Allman, Tania Raymonde
The Draw: Based on one of our favorite books of the last decade, this is another film that Paste has ties to (I'm listed as an associate producer). We saw a rough cut a few months ago, and even that was great. The finished product should be even more powerful.
4. THE CABIN IN THE WOODS
The Category: Headliners
The SXSW Synopsis: "Five friends go to a remote cabin in the woods. Bad things happen. If you think you know this story, think again. From fan favorites Joss Whedon and Drew Goddard comes THE CABIN IN THE WOODS, a mind blowing horror film that turns the genre inside out."
The Key Players: Co-Producer and Director Drew Goddard; Producer Joss Whedon; Chris Hemsworth, Richard Jenkins
The Draw: As editor-in-chief Josh Jackson put it a few weeks ago, "Remember that Joss Whedon project that wasn't awesome? Yeah, we don't either."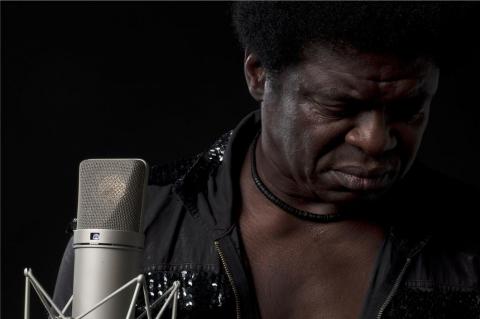 5. CHARLES BRADLEY: THE SOUL OF AMERICA
The Category: 24 Beats Per Second
The SXSW Synopsis: "Charles Bradley: Soul of America captures the extraordinary late in life rise of 62 year old aspiring soul singer Charles Bradley, whose debut album, "No Time For Dreaming," took him from a hard life of poverty, homelessness and tragedy and rocketed him onto Rolling Stone magazine's top 50 albums of 2011. This documentary follows Charles from his 62nd birthday through the electrifying and transformative months leading up to his unprecedented debut, world tour and ultimate triumph over an impossible dream 48 years in the making."
The Key Players: Director Poull Brien
The Draw: Bradley has to have one of the more unlikely stories of any music documentary subject this year. In a world where many attempt to create throwback soul, he's the real deal. And we want to find out where he's been for over 60 years until now.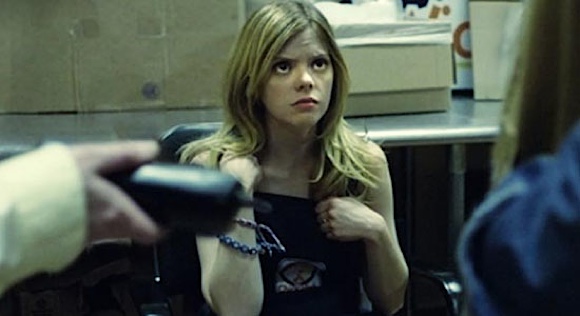 6. COMPLIANCE
The Category: Festival Favorites
The SXSW Synopsis: "When a prank caller convinces a fast food restaurant manager to interrogate an innocent young employee, no one is left unscathed. Inspired by true events."
The Key Players: Director Craig Zobel; Dreama Walker
The Draw: * Despite being longtime fans of Zobel's work and even profiling him before Sundance, we actually missed his film at that fest. It would have been interesting to see the premiere, complete with an audience shouting match during the Q&A. Nice to have second chances.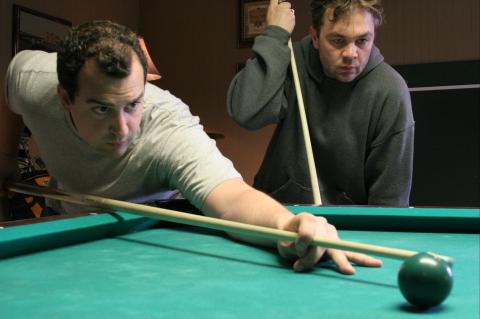 7. THE DO-DECA PENTATHLON
The Category: Festival Favorites
The SXSW Synopsis: "From Jay and Mark Duplass comes the story of two grown brothers who secretly compete in a homemade Olympics during a family reunion. When their fierce and disruptive competition is uncovered, the brothers must choose between their passion for beating the hell out of each other and the greater good of the family."
The Key Players: Co-producers, Co-writers, and Co-directors Jay Duplass and Mark Duplass
The Draw: Other than the obvious Duplass draw, this one's personal for me—two friends and I actually did construct our own decathlon (complete with pool, ping ping, and eight other events not worthy of Bruce Jenner) during our senior of year of college. I want to see how the Duplass version stacks up.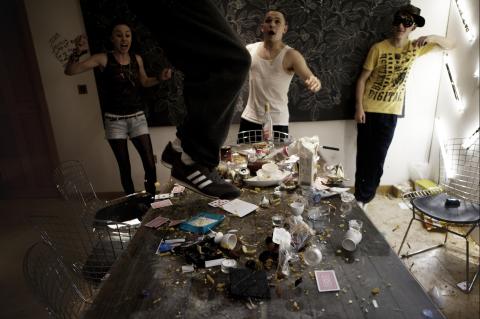 8. DOLLHOUSE
The Category: Emerging Visions
The SXSW Synopsis: "Dollhouse explores a night in the life of a group of street teens from Dublin's inner city who break into a house in an upper class suburb. The break-in quickly moves into a night of frenzy, driven by a series of revelations that will leave lasting marks on each of them, and resulting in an emotional conclusion that they will carry with them."
The Key Players: Writer and Director Kirsten Sheridan
The Draw: Kirsten Sheridan is the daughter of Jim Sheridan. More than that, she's the Oscar-nominated co-writer (along with her father and sister) of In America, one of the most magical and moving films of recent years. This Irish coming-of-age film is her first script since then.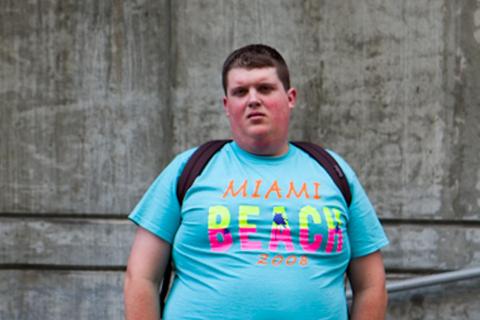 9. FAT KID RULES THE WORLD
The Category: Narrative Spotlight
The SXSW Synopsis: "Troy Billings is 17, overweight, and suicidal. Just as he's about to jump in front of a bus, he's saved by Marcus, a charming high school dropout/street musician. The two begin an uneasy friendship when Marcus enlists the musically challenged Troy to become the drummer in a new punk rock band. As Troy's relationship with Marcus grows, Troy's father becomes increasingly concerned about his son's new friendship."
The Key Players: Director Matthew Lillard
The Draw: The premise is intriguing, and there's the music connection. We've been big fans of previous work by cinematographer Noah Rosenthal and editor Michelle Witten. But most of all we want to see what a film directed by Shaggy looks like (and no, he will never live it down).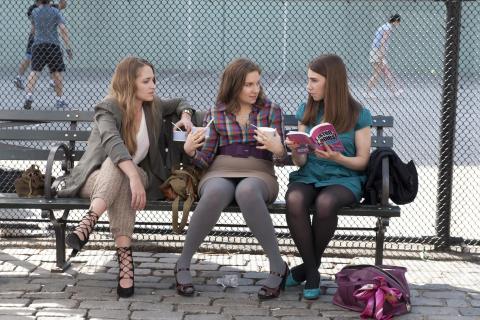 10. GIRLS
The Category: Headliners
The SXSW Synopsis: "Created by and starring Lena Dunham, the new HBO series GIRLS takes a comic look at the assorted humiliations and rare triumphs of a group of girls in their early 20s."
The Key Players: Director,Writer, and Actor Lena Dunham
The Draw: It seems like all of Indiewood has been waiting to see what Dunham will produce as a follow-up to Tiny Furniture. Can she catch lightning in a bottle again? Co-writing Ry Russo-Young's fascinating Nobody Walks was an encouraging sign, but now we get to see for sure.
Others Tagged With