21 Albums You Should Buy on Record Store Day
Page 2 of 2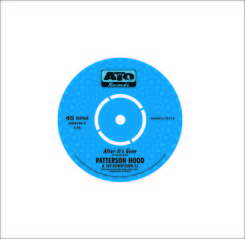 10. Patterson Hood & The Downtown 13 – After It's Gone
[7" 45] [ATO]
In response to a proposed Wal-mart in downtown Athens, Ga., the Drive-By Trucker singer recruited some of his friends including R.E.M.'s Mike Mills and Widespread Panic's John Bell and Todd Nance to record a protest song at the 40 Watt. Watch the video here. The B side is listed as Patterson Hood "unspoken pretties."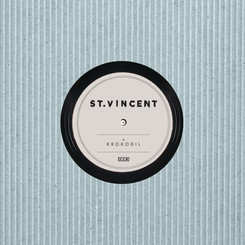 9. St. Vincent – KROKODIL
[7" 45] [4ad]
Two new songs from St. Vincent, "GROT" and "KROKODIL," which she just performed at Coachella while crowd-surfing.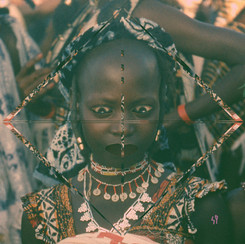 8. Shabazz Palaces – Live at KEXP
[12"] [Sub Pop]
Recorded at the studios of Seattle's best radio station, this purple-vinyl pressing is limited to 2,000 copies and features four tracks: "bop hard," "An echo from the hosts that profess infinitum," "a mess, the booth that soaks in palacian musk" and "free press and curl."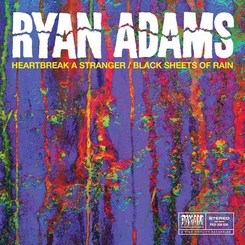 7. Ryan Adams – "Heartbreak A Stranger"/"Black Sheets of Rain"
[7" 45] [PAXAM]
The former Whiskeytown frontman recorded two Bob Mould covers at a tribute for the Hüsker Dü frontman at L.A.'s Walt Disney Hall.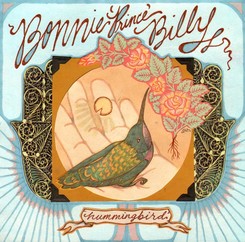 6. Bonnie "Prince" Billy – Hummingbird
[10" LP] [Spiritual Pajamas]
Limited to 1,000 copies, this 10" includes covers of Leon Russell's "Hummingbird," Merle Haggard's "Because of Your Eyes" and the traditional "Tribulations."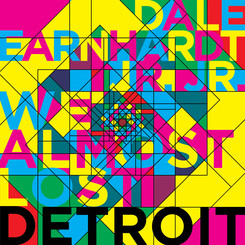 5. Dale Earnhardt Jr. Jr. – We Almost Love Detroit EP
[LP] [Warner Bros.]
In addition to the title track, this six-song offering includes two brand new songs ("Like a Prayer" and "I Think of You") plus remixes from Stepdad, Phantasmagoria and Chuck Daniels.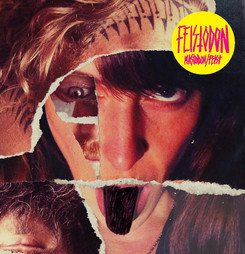 4. Mastodon/Feist – "A Commotion"/"Black Tongue"
[7"] [Warner Bros.]
Mastodon covers Feist's "Commotion." Feist covers Mastodon's "Black Tongue." It's Feistodon!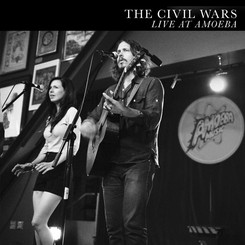 3. The Civil Wars – Live at Amoeba
[CD] [Sensibility]
Record Store Day isn't just about vinyl, as this eight-song CD recorded at the iconic Los Angeles record store reminds us. The RSD exclusive includes covers of Michael Jackson's "Billie Jean" and Smashing Pumpkins' "Disarm"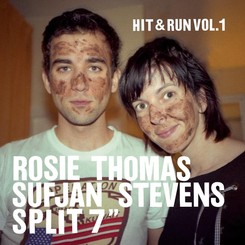 2. Rosie Thomas/Sufjan Stevens – Hit & Run Vol. 1
[7' 45] [Sing-A-Long]
Side A is a new take on Thomas' song "Where Was I" with Sufjan Stevens, AutoTune and synthesizers. Side B is Stevens' answer "Here I Am!"—a new song featuring Thomas. The collaboration attempts to raise and answer questions like "How do our intersecting lives affect one another? Are we alone in the Universe? Does this face mask make me look younger? Could there be even more auto tune?"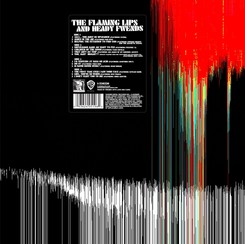 1. The Flaming Lips – The Flaming Lips and Heady Fwends
[12" 2 LPs] [Warner Bros.] *
Wayne Coyne likes to keep us second guessing. His collaborations for this double LP include Ke$ha, Biz Markie, Bon Iver, Edward Sharpe and the Magnetic Zeros, Prefuse 73, Tame Impala, Jim James, Nick Cave, Lightning Bolt, Yoko Ono, Neon Indian, Erykah Badu, New Fumes and Chris Martin. And of course song titles like "Helping The Retarded To Know God," "Supermom Made Me Want To Pee" and "I'm Working At NASA On Acid."