10 Kentucky Bands You Should Listen to Now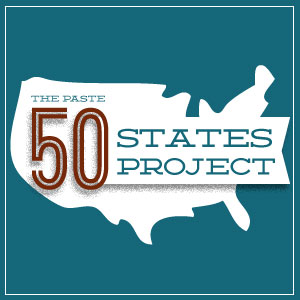 I lived in Jeffersontown, Ky., for years, and the impressions my northern friends had about my previous residence were often a bit misinformed. Yes, the state makes whiskey, has a little horse race every year and is the official state for bluegrass (the actual grass, not the music), but it doesn't take much more than a look at Louisville natives My Morning Jacket, one of the biggest bands on the touring circuit right now, to know the state has something going for it musically.
With newcomers Sleeper Agent and Cage the Elephant also making the state proud, we're taking a look at 10 other Kentucky bands you should check out as a part of our 50 States Project. Let us know your own Kentucky favorites in the comment box below.
10. Houndmouth


Location: Louisville (also New Albany, Ind.)
Members: Katie Toupin, Matt Myers, Zak Appleby, Shane Cody
For Fans Of: The Civil Wars, Blitzen Trapper, The Lumineers
Houndmouth's twangy, classic rock-inspired songs are instrumentally satisfying enough on their own, but the vocal collaboration between Katie Toupin and Matt Myers solidifies what the group is going for—strong instrumentals and vocal parts that always serve the best interests of the song. The project started off as a folk duo The Saint James Hotel, featuring vocalist Toupin and Myers, but expanded to add volume and punch to their country-flavored tunes. The band is set to play Kentucky's Forecastle festival this July.
9. JaLin Roze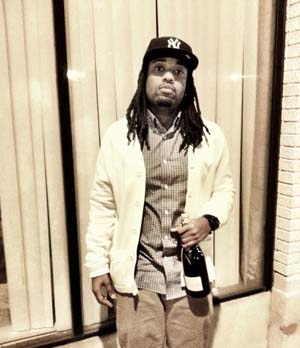 Location: Louisville
Album: The Brilliance
For Fans Of: Jay-Z, Lupe Fiasco, Kid Cudi
While the original Jalen Rose played for the Michigan Wolverines, Indiana Pacers and Chicago Bulls, James Lindsey—known as JaLin Roze when he's got a microphone in his hand—has Louisville roots. Roze has two solid albums out on Bandcamp, 2011's not-so-modest The Brilliance and 2010's The Few and Far Between showcase the rapper's quick tongue and impressive production.
8. Oh My Me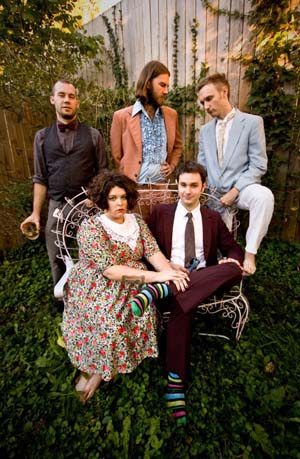 Location: Lexington
Members: Erin Reynolds, Chris Rawlings, Derek Rhineheimer, Joe Drury, Isrial Brown, Severn Edmondson
Album:: Oh My Me
For Fans of: Alabama Shakes, The Black Crowes
I had the pleasure of seeing one of Oh My Me's first SXSW shows this year, and like Alabama Shakes—another rootsy, blues-based band carried by the strength of their frontwoman—it might take seeing them in a live setting with guitars cranked to totally get it. While the band's initial lo-fi EP shows glimpses of what they'll become, they truly shine in the excellently produced Lexington-based recording series "10 in 20."
7. Nerves Junior


Location: Louisville
Album: As Bright as Your Night Light
Members: Cory Wayne, Christopher Snow, Zackary O'Renick
For Fans of: Dale Earnhardt Jr. Jr., The Flaming Lips
This electronic-influenced, dream-pop band explores the effectiveness of dynamic delivery on tracks like "Swimmer's Ear" and the beat-heavy "Kale." The whacky, guitar-effect heavy breakdown on "Champagne & Peaches" show the band's ability to experiment without harming accessibility. The band's nine-track debut As Bright as Your Night Light was released last September on sonaBLAST! records.
6. The Fanged Robot


Location: Lexington
Members: Robby Consenza
For Fans Of: These United States, The Magnetic Fields
Although the name "The Fanged Robot" might not call to mind acoustic guitars and gentle melodies, that's exactly what you'd be missing if the name scared you off. Fronted by former These United States drummer Robby Consenza, the band has played a slew of shows across the state over the last decade. It's expected that the group's first full-length release will be available this year.
5. Silver Tongues


Location: Louisville
Members: James Hewett, Jacob Heustis, Michael Campbell, David Cronin, Brian Cronin
Album: Black Kite
For Fans Of: Wilco, My Morning Jacket
Silver Tongues' willingness to explore many sounds and styles across the length of an LP recall one of Louisville's best known bands, My Morning Jacket. Although the band's respective sounds don't have much in common (save the reverb-heavy, high-register vocal lines on Black Kite's title track), Silver Tongues proves that you don't have to lock into the same groove over and over again to make a consistently good album. Black Kite features a long list of local musicians, including Kentucky favorite Ben Sollee on cello.
4. Natives


Location: Louisville
Album: Loose Secrets
Members: Matt Filip, McKinley Moore, Drew English, Matt Brown, Jason Sparks
For Fans of: Deer Tick, Stooges, Velvet Underground
Noisy, whirling psychedelia has a home in Louisville with the hard-hitting five-piece Natives. The band released the five-track album Loose Secrets last August on Rad Tantrum Records that showcases the rawer side of '60s rock stemming from The Stooges and The Velvet Underground.
3. Whistle Peak


Location: Louisville
Album: Half Asleep Upon Echo Falls
For Fans of: Tennis, Caveman, Young Man
Louisville's Whistle Peak describes its music as "pop music in disguise [with] experimentation at its core," and the band backs that statement up on Half Asleep Upon Echo Falls, using (appropriately enough) something that sounds a lot like a tea-kettle whistle to set the rhythm for their debut album opener "Big and Bright." The band's sound is fully realized on Half Asleep a follow-up to 2008's self titled album, which sees band members just as enthusiastic toward electronic instruments as they are acoustic.
2. The Pass


Location: Louisville
Members: Will Roberts, Kyle Peters, Brian Healey, Neil Lucas
Album: BURST
For Fans of: Hot Chip, LCD Soundsystem, The Faint
Louisville's The Pass are already off to a strong start with their two 2010 releases, BURST and the Colors EP. The band's synthesized, dance friendly sound still covers a lot of ground with upbeat, funky guitars (see BURST's "Vultures"), or slow-tempo, gloomy dance numbers like Colors' "Red Square."
1. Matt Duncan


Location: Louisville
Members: John Buckman, Clifton Keller, Trevor Tremaine, Evan Belt, Ryan Moore, Andrew English
Album: Beacon
For Fans of: Motown
Here's an inventive songwriter who understands how to use retro sounds as a tool, not a crutch. Although Matt Duncan's soulful (and very well-produced) Beacon sounds like it could have been recorded in the early '70s with it's nimble, defined bass parts and close-miked drum sound, the group's personal stamp is inked with tracks like "Puritan Heart" and "Beacon."
Others Tagged With