12 North Carolina Bands You Should Listen To Now
I've lived in North Carolina for a bit more than a decade now, and I'm still surprised by the state's musical heritage, from blues and bluegrass to power-pop and indie-rock, raging punk to laid-back hip-hop. Earl Scruggs, George Clinton and John Coltrane have all called The Old North State home at one time or another. And it's not just the history that surprises, but the variety of artists that cover the landscape like kudzu, spreading their sound to national audiences. We've got heritage acts across genres, from still-active blues players like John Dee Holeman to hip-hop stalwarts like 9th Wonder; from the hard-rock heavies of Corrosion of Conformity to indie-rock pioneers—The dB's, Superchunk, Archers of Loaf, Polvo, and on and on. Today, the state spawns marquee acts like The Avett Brothers and J.Cole and relative up-and-comers like Bowerbirds, Lost In The Trees and Megafaun on the regular. And, believe me, the soil's plenty fertile; cutting this list to a mere dozen was a task in itself. Consider this a far-from-complete sampler of Tar Heel treasures.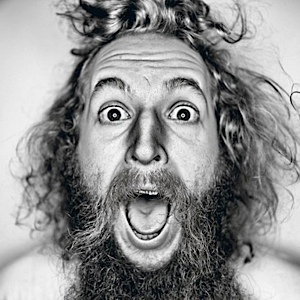 Photo by Frank Balthazar
1. Andy The Doorbum
Hometown: Charlotte
Album: The Man Killed The Bird, And With The Bird He Killed The Song, And With The Song, Himself. (2011)
Andy Fenstermaker's stage name comes from his gig working the door at Charlotte's notorious Milestone Club, but it suggests a lineage of train-hopping, rambling troubadours that suits the wild-haired and wilder-minded songwriter just fine. Songs propelled by firmly strummed guitar, melodica and Fenstermaker's bruised croon tell tales of morally compromised characters clawing at redemption all in a vision that is singularly weird and unyieldingly compelling.
2. Diali Cissokho & Kairaba
Hometown: Carrboro
Album: Resonance (2012)
Diali Cissokho, Kairaba's bandleader and kora player, hails from a long line of Griot musicians in Senegal. But moving an ocean away from his musical past has only strengthened Cissokho's resolve to enliven the traditional sound. With four Tar Heel natives behind him, Cissokho & Kairaba create a universally appealing sound full of bright tones and driving polyrhythm.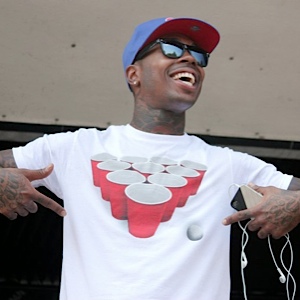 Photo courtesy of Black Flag Records
3. Deniro Farrar
Hometown: Charlotte
Album: DESTINY.altered (2012)
Usually, calling an artist trendy isn't a compliment. But DESTINY.altered, the sprawling second offering from Charlotte rapper Deniro Farrar meets a current wave of weed-cloud producers and idiosyncratic MCs (and collaborates with the likes of Shady Blaze and G-Side's ST 2 Lettaz) on this collection. But he does it without sacrificing the elastic enunciation that veers between T.I. smooth and Danny Brown skewed. Future plans involve a collaborative release with DJ duo Flosstradamus and more work with Shady Blaze.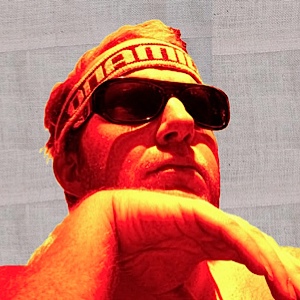 Photo courtesy of Park The Van
4. Floating Action
Hometown: Asheville
Album: Desert Etiquette (2011); Floating Action (2009)
The product of perfectionist tinkering, lo-fi artistry and a deep well of influence, Seth Kauffman's Floating Action offers a coherent combination of Stonesy blues, and late-Beatles psychedelics; Studio One riddim and Stax soul. Easy to imagine this holding as much appeal to fans of Dr. Dog's retro-rock revival as Beck's omnivorous cut-and-paste.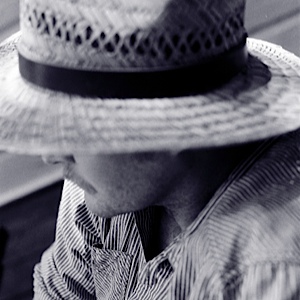 Photo courtesy of Paradise of Bachelors
5. Hiss Golden Messenger
Hometown: Durham
Album: Poor Moon (2011)
Mostly the solo ventures of former Court & Spark frontman M.C. Taylor—with frequent contributions from his C&S bandmate Scott Hirsch and others—Hiss Golden Messenger connects regional idioms as wide as Jamaican dub, British folk and Appalachian bluegrass into a smooth and spacious vehicle for Taylor's poetic, philosophical musings.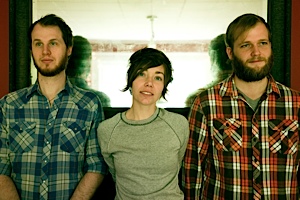 Photo by Andrew Synowiez
6. Mount Moriah
Hometown: Durham
Album: Mount Moriah (2011)
Heather McEntire cut her teeth in a bristling post-punk outfit Bellafea while Jenks Miller experimented with the alchemical combinations of drone, folk, doom and black metal that would forge his avant-metal hybrid Horseback. But the longtime friends have a preternatural chemistry in the folk-rock ensemble they helm together. McEntire's songs explore simple melodies and difficult truths, examining religion, sexuality and relationships with a keen eye, while Miller's knotty Neil Young-informed guitar lines offer a corroborating second voice at the front of Mount Moriah's sound.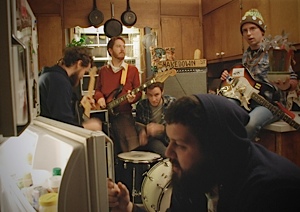 7. Naked Gods
Hometown: Boone
Album: Welcome Home (2008); No Jams (2011)
Naked Gods make wild and woolly pop drawing as much from Malkmus as McCartney, casting crisp vocal harmony against ringing guitar tangles. Song titles such as "Shaq & Diane"—No Jams standout betray the band's irreverence, but the punchline never blocks the hooks. The intricate and carefree pop this mountain-town ensemble creates is as infectious as it comes.
Listen here .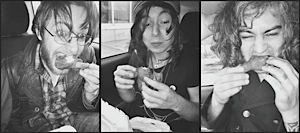 Photo courtesy of Slovenly Records
8. Paint Fumes
Hometown: Charlotte
Album: "Egyptian Rats" b/w "Waste of Time" and "Panic Attack" (2012); Uck Life (expected this Fall)
Barely a year old, and this Queen City trio's already scheduling national and international tours and readying a full-length debut for the garage-rock staple Slovenly Records. One listen, though, and it's easy to see why: The band's first Slovenly single rages through Stooges brawn and Jacuzzi Boys hooks with a high-octane delivery reminiscent of the Oblivians at their overdriven greatest.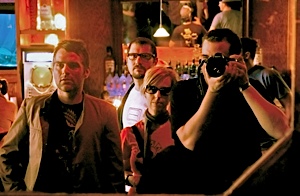 Red Collar photo courtesy of Tiny Engines
9. Red Collar/JKutchma
Hometown: Durham
Album: Red Collar: Pilgrim (2009), Welcome Home (June 12, 2012); JKutchma: Pastoral (July 15, 2012)
2010 almost broke Red Collar. Jobs, injuries, family obligations and the difficulty of self-financed national tours all conspired to bring defeat, but out of those challenges, the band returns stronger than ever. Frontman Jason Kutchma started playing gigs solo as JKutchma, separating the blue-collar Americana in his lyrics from the bombastic Constantines punk of the full-band set-up. Red Collar's forthcoming second album highlights a sturdier focus on storytelling and songwriting. And not long after its release, Kutchma's solo debut takes it a bit farther, with a lush backing of slide guitars and shuffling drums.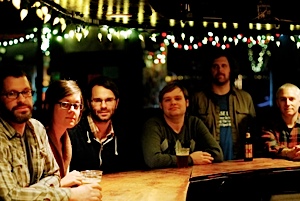 Photo by Agatha Donkar
10. Some Army
Hometown: Chapel Hill
Album: Some Army EP (2012)
It's easy to imagine Some Army soundtracking the solitary thinking of a mildly neurotic protagonist slumped at the end of a dark bar. Moody without being murky, the band's lush, textural pop songs cast a sense of bleary resignation and longing that still manages to eke out a few rays of bright melody and smoldering warmth. Yes, these songs tempt the darkness, but only with the knowledge that dawn is on its way.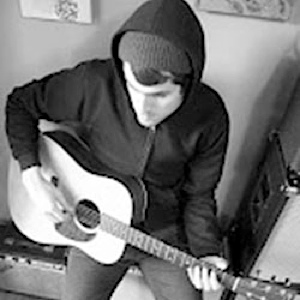 11. Wood Ear
Hometown: Durham
Album: The Hard Way EP (2007); Steeple Vultures (June 12, 2012)
Nate Tarr took a long break from music as his wife and keyboard player battled breast cancer, but Tarr and his band are back in 2012 with their first proper album, Steeple Vultures. It's hard not to hear the effects of what must have been an unknowably difficult hiatus in Tarr's world-weary Americana, sung in a Dino Jr. drawl and undercut with shades of Paul Westerberg's sardonic vision.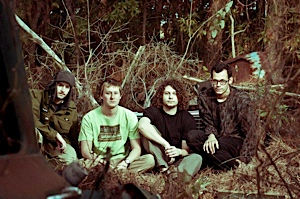 Photo by De Yelle Photography
12. Zack Mexico
Hometown: Kill Devil Hills
Album: Aberration of Celestial Kokomo (2012)
A new-ish outfit from the Outer Banks of N.C., Zack Mexico's wiry and agile rock courts '90s indie hallmarks, but maintains an undercurrent of '60s surf and pristine pop. In other words, imagine Polvo as musical Z-Boys surfing Pavement waves with James Mercer calling the shots. "Weird Reef" offers perhaps the best encapsulation, shuffling like a Ventures ballad while guitars wind and meander across a moody backdrop of ringing chords and slack vocals. It's not only a disarming drift; like a strong undertow, it'll carry you off without warning.