12 Washington Bands You Should Listen To Now
A lot of people say Washington might as well be Alaska because of how removed it is—both geographically and culturally—from the rest of America. Nestled into the northwest corner of the country, the state is buffered by miles of barren expanse, never-ending forests, multiple mountain ranges and an ocean. Not to mention the uniform blanket of grayness that shrouds the western portion of the state for the majority of the year. Thankfully for all of us, there's something about this isolation and solidarity that has produced some of the most important music of the past century, from The Sonics to Jimi Hendrix to Nirvana to Fleet Foxes.
Today, the Washington state music scene is livelier than ever. Still present is the furious energy that gave way to grunge in the late '80s, but country, folk and soul movements have swept over the region in recent years, and the Seattle hip-hop scene is bigger than ever. Grunge may be dead, but music in the state of Washington certainly isn't.
Here's our list of 12 bands from the Evergreen State that are worth checking out. Feel free to let us know your personal favorites in the comments section.
12. My Goodness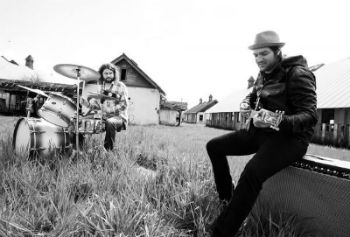 Location: Seattle
Members: Joel Schneider, Ethan Jacobsen
For fans of: The Black Keys, booze
My Goodness is a guitar-and-drums duo who bring to mind a rawer version of The Black Keys and, at times, The White Stripes. Since forming in 2010 they've released a debut full-length and provided blues-rock-depraved music fans in the Northwest with a new favorite band. Frontman Joel Schneider's other group, Absolute Monarchs, are also worth checking out.
11. Macklemore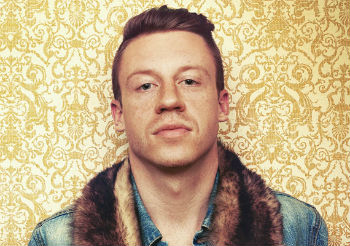 Location: Seattle
Members: Macklemore, Ryan Lewis
For fans of: Brother Ali, Kendrick Lamar, realness
No one reps the 206 harder than Macklemore, who has emerged as the king of the ever-growing Seattle hip-hop scene. He doesn't hide his love for the Emerald City in his powerful, largely sentimental rhymes (he even wrote a popular ode to the late Mariners broadcaster Dave Niehaus), but his appeal extends far beyond the Northwest. Earlier this year he was named a member of XXL Magazine's 2012 Freshman Class of Hip Hop.
10. The Lonely Forest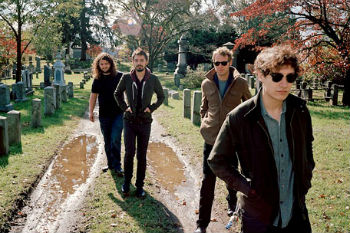 Location: Anacortes
Members: John Van Deusen, Tony Ruland, Braydn Krueger, Eric Sturgeon
For fans of: Death Cab For Cutie, overcast skies
In many ways, The Lonely Forest are the quintessential Northwest band—you can almost feel the trees and the rain and the ocean emanating from within their emotional indie rock. Also present is a particular kind of Northwestern isolation and introversion, which frontman John Van Deusen and company explore with their beautifully crafted, heartfelt music.
9. Unnatural Helpers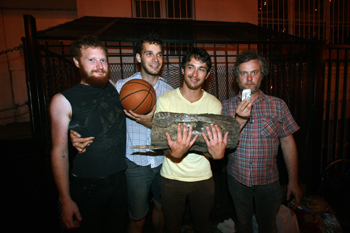 Location: Seattle
Members: Dean Whitmore, et al.
For fans of: The Replacements, Harlem, airborne sweat (if you plan on seeing them live)
Led by vocalist, drummer and Seattle music fixture Dean Whitmore, Unnatural Helpers have been bludgeoning Northwest listeners over the head with their raw, wheels-off brand of garage punk since they got together while working for Sub Pop. Their only full-length album, Cracked Love & Other Drugs, was released by local label Hardly Art in 2010, and apparently they've just finished recording a second album. Best enjoyed while sipping a PBR…or maybe chugging a PBR…or actually, probably, hurling it at the stage.
Unnatural Helpers – Girl in the Window by hardlyartrecords
8. OC Notes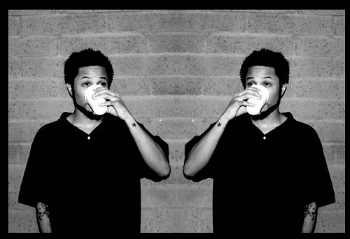 Location: Seattle
Members: OC Notes
For fans of: Flying Lotus, outer space
OC Notes is a musician and producer who churns out expansive constellations of sound at a prolific clip from his studio in Seattle's Pioneer Square. He released his latest collection of solo work, Moldavite, in May, and is currently performing with local MC Rik Rude (also of Fresh Espresso) as Metal Chocolates.
7. Cathedral Pearls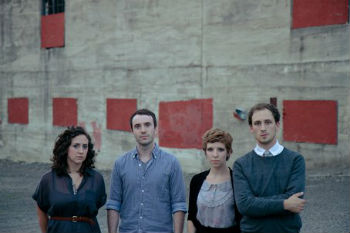 Location: Spokane
Members: Karli Ingersoll Ingersoll, Max Harnishfeger, Carrie Harnishfeger
For fans of: Band of Horses
Once you cross the Cascades, the Washington landscape becomes far more vast and desolate than it is on the forest-covered west side. The Eastern Washington musical landscape follows suit, tending to produce more expansive, thought-provoking music to complement the rolling hills and never-ending sky. Led by Karli Ingersoll's soaring vocals, Cathedral Pearls are a prime example. (also see: Horse Thieves)
6.Yuni in Taxco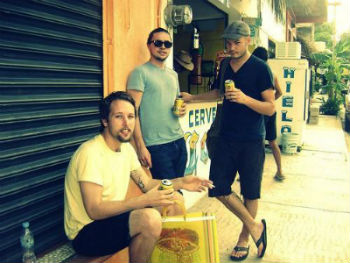 Location: Seattle
Members: Sean Beszhak, Ross Beamish, Bryce Beamish, Jim Saunders, Isaiah Washington
For fans of: Built to Spill, piña coladas spiked with acid
Yuni in Taxco formed after an inspiring vacation to Mexico, and it's not surprising given their tropical take on laid-back, psychedelic surf pop. They seem to release at least an album a year, a trend that will continue in 2012 with the release of Prizes in June.
06 Wooden Hands by Yuni in Taxco
5. THEESatisfaction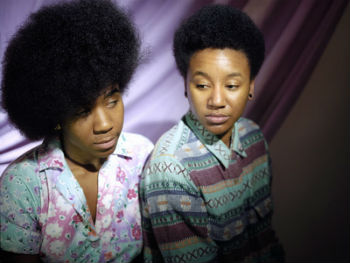 Location: Seattle
Members: Stasia Irons, Catherine Harris-White
For fans of: Shabazz Palaces, Gil-Scott Heron
The sultry vocal duo of Stasia Irons and Catherine Harris-White sound like they were sent back from the future…or up from the past—it's hard to tell, as their exploratory hip hop combines elements of soul, psychedelia and improvisational jazz. They broke through to a certain extent after being featured on Shabazz Palaces' debut album and subsequently signing to Sub Pop to release a full-length debut of their own.
4. Shelby Earl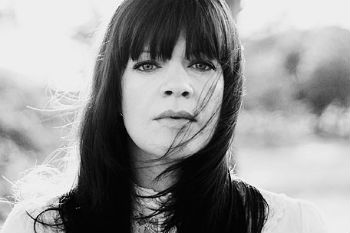 Location: Seattle
Members: Shelby Earl, Anna-Lisa Notter, Mike Notter, Bryn Lumsden
For fans of: Neko Case
Singer/songwriter Shelby Earl released one of the best albums to come out of the Northwest in 2011 with the John Roderick-produced Burn the Boats. Her wistful, affecting indie folk is representative of a growing trend in the Seattle music scene, but few do it better than Earl and her band.
3. Night Beats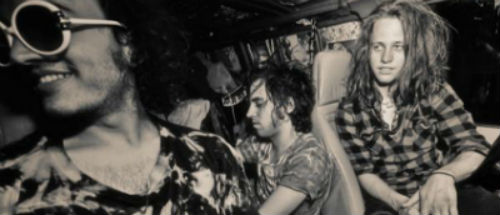 Location: Seattle
Members: Danny Lee Blackwell, James Traeger, Tarek Wegner
For fans of: The 13th Floor Elevators, The Black Angels
The Night Beats are from Seattle, but have roots in Texas and it's not surprising—their '60s-era psychedelic garage rock harkens straight back to Austin's own Roky Erickson. They've toured with the Black Angels and the Black Lips, and played an ungodly amount of shows at SXSW in March, including an opening gig for Titus Andronicus and The Jesus and Mary Chain at Paste's showcase at The Belmont.
Night Beats – Puppet On A String by BurgerRecords
2. Pickwick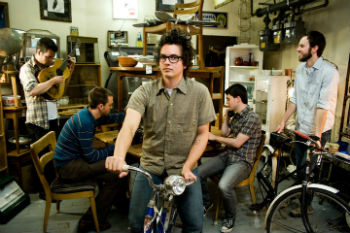 Location: Seattle
Members: Galen Disston, Michael Parker, Garrett Parker, Cassady Lillstrom, Kory Kruckenberg
For fans of: Allen Stone, The Walkmen, Otis Redding
Few people are aware of Seattle's rich tradition of soul music (the recent documentary Wheedle's Groove has helped clue people in). Now bands like Allen Stone and Pickwick are leading a charge of feel-good soul revivalists whose live shows are as communal as a Baptist church service. Behind the strength of a Hammond organ and the swooning vocals of Galen Disston, Pickwick has released a number of EPs over the past few years, and with a strong showing at SXSW and a full-length on the way, they'll have audiences on their feet across the nation in no time.
1. The Young Evils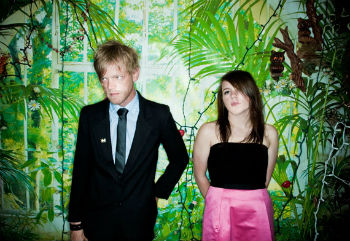 Location: Seattle
Members: Troy Nelson, Mackenzie Mercer, Cody Hurd, Michael Lee, Faustine Hudson
For fans of: She & Him, The Beach Boys, bubblegum
Fronted by the boyfriend/girlfriend duo of Troy Nelson and Mackenzie Mercer, The Young Evils play catchy, sugar-coated pop gems highlighted by a contagious band chemistry and beautiful vocal harmonies. Their music is like medicine, and it's hard not to feel like everything is going to end up being alright after administering a few doses. Since releasing their debut full-length Enchanted Chapel in 2011, they've been making their way around the country, including stops at CMJ and SXSW. A new EP, Foreign Spells, is on the way.
Others Tagged With