8 Mothers Talk Raising Musicians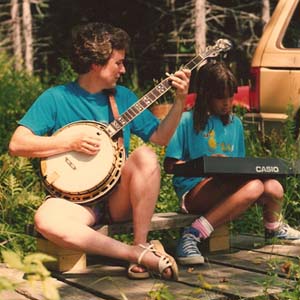 Page 1 of 5
Being the mother of an aspiring musician isn't an easy thing to do. Sure, there are often moments where all the hard work and patience pay off; Gracie Carter—mother to Vintage Trouble's Rick Barrio Dill, who lovingly refers to her as "Mamacita!" in email—just saw her son open for several bands he adored as a young musician. But it was Van Pierszalowski of WATERS' mother, Barbara, who summed up the too-real other side of the situation: "I don't think it's every mother's dream. Maybe it's every father's dream: Late nights, alcohol, headbanging, no sleep on the road."
Aside from the complications that come with having a son or daughter as a touring musician, there's also the initial, (and sometimes very loud) period after a child first picks up an instrument. After all, sometimes it can be hard to encourage a kid after hours of repeated squeaks, flat notes and too-loud guitars echoing through a home. After hosting weekly band practices that featured neighborhood kids playing instruments that were much louder than our skill warranted, it's something I have to thank my own mother for. In honor of Mother's Day, we talked to eight mothers of musicians about raising kids, musical memories and that moment it was revealed that music was a career choice, not a hobby.
1. Margaret Lowery (Mother of David Lowery, Cracker)
Paste: How old was David when he started playing music?
Lowery: He started playing the clarinet in elementary school. In junior high he was in marching band and sometime around high school he started playing the guitar.
Paste: Did you think he had a natural talent for it?
Lowery: As far as David was concerned, what stands out is everyone followed him. Ever since he was 6 years old all the kids followed him. He was the leader. Anything David said was fine with them. Not necessarily a talent for music but definitely a talent at being a leader. Anything he did everyone else wanted to do.
Paste: How did you first feel when David started working in music professionally?
Lowery: He called me from Santa Cruz, where he was attending college and said "I am not going to go to graduate school. I'm going on the road with my band" I thought, well it's summer maybe he just needs a change.
Paste: Do you and David share any musical memories?

Lowery: I don't play any instruments. We did play a lot of music in the house. His dad liked country music.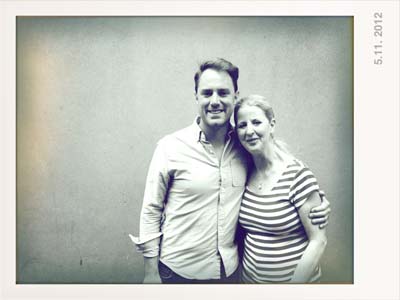 2. Dottie DeWitt (Mother of Keegan DeWitt of Wild Cub)
Paste: How old was Keegan when he started playing music?
DeWitt: When Keegan was growing up back in Oregon he participated in sports, but didn't want to do them year round like so many did, for instance, in soccer.  So he loved playing music. I had an older man who was a great guitarist come to the house to teach him guitar. He had about six months of piano lessons, yet he taught himself piano.
He also loved to write and read a lot of poetry. He had Steno pads full of songs he wrote. He would spend up to four and five hours at a time in his room writing music and playing his guitar.
Paste: Did you think he had a natural talent for it?
DeWitt: I always knew he had a ton of talent, and he was always extremely focused. He started his own band in seventh grade and spent almost every weekend playing music. I think his first love though was film.  He loved to write screenplays. He graduated a year early from high school and was accepted at SUNY, the State University of New York for Film, for a screenplay he wrote. I always knew he would be an amazing man as he was just the most creative and loving little boy!
Others Tagged With