The 50 Best Movies on Netflix Instant
Page 2 of 3
We love the convenience of streaming movies on Netflix Instant, but we don't always love the navigating through the countless films in the service's ever-expanding catalog to find something to watch. So we've compiled our list of recommended titles for you—whether you love classics, comedies, documentaries or just good ol' fashioned kung-fu.
The genres vary greatly here—and range in age from brand new to 87-years-old—but all 50 of these films come with the Paste stamp of approval. The list is up to date as of February 2013, but we'll update the list from time to time as Netflix Instant changes its offerings.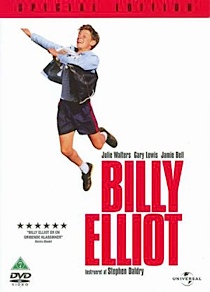 30. Billy Elliot
Year: 2000
Director: Stephen Daldry
On the surface, Billy Elliot appears to be the archetypal tale of an outsider who is driven to follow his own path at all costs. But this story of a boy from depressed, working-class England who mortifyingly discovers that ballet is his life's ambition, is saved from cliché by Stephen Daldry's slightly quirky, at times witty, and deeply sympathetic portrayal of the pain of finding one's voice in adolescence. The tearjerker caused such an impact worldwide, it was made into a Tony award-winning musical scored by none other than Elton John.—Emily Riemer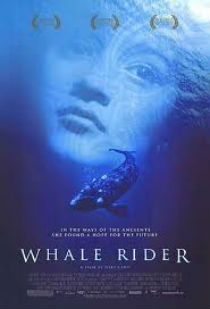 29. Whale Rider
Year: 2002
Director: Niki Caro
Whale Rider tells the story of a young girl, Paikea, who lives in New Zealand with a stern grandfather who, apparently, needs to get modern. Every scene tells us this and gives us an opportunity to tsk-tsk his staunch rejection of his granddaughter who he believes, despite her lineage, can't inherit the leadership of this Maori village because of her gender. She'll need to convince her grandfather she can lead just as well as the boys can, and she'll need to do it before the end of the movie. But just when you think you have the film pegged, its sincerity manages to break through the thin characterizations and age-old plot. Young actress Keisha Castle-Hughes gives Paikea a richly expressive voice, and the turning point is an astonishingly heartfelt speech she delivers at a school program for parents. Castle-Hughes' grace and beauty on the screen is probably the main reason Whale Rider became a surprise art-house hit.—Robert Davis


28. Reservoir Dogs
Year: 1992
Director: Quentin Tarantino
Reservoir Dogs' debut at the 1992 Sundance Film Festival launched not only the career of one Quentin Tarantino but an American indie genre unto itself characterized by extreme violence, profane dialogue, nonlinear storytelling and a curated soundtrack. Many have tried, but none of his imitators has achieved the visual and aural poetry at work in Tarantino's oeuvre, particularly his magnum opus Pulp Fiction, upon whose release in 1994 newly minted fans went back to discover the aftermath of Mr. Blonde, Mr. Blue, Mr. Brown, Mr. Orange, Mr. Pink and Mr. White's botched diamond heist (but not the heist itself). This is where it all began.—Annlee Ellingson


27. The Graduate
Year: 1967
Director: Mike Nichols
In the undisputed king of movies for those headed out into the real world, a hyper-accomplished recent grad (Dustin Hoffman) panics at the prospect of his future and falls into an affair with the much older wife of his father's business partner (Anne Bancroft). It helped define a generation long since embalmed by history, but the sense of longing for an alternative hasn't aged.—Jeffrey Bloomer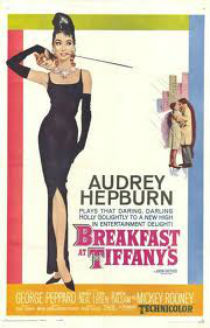 26. Breakfast at Tiffany's
Year: 1961
Director: Blake Edwards
Every woman wanted to be Audrey Hepburn's Holly Golightly, and every man wanted to be with her. This early romantic comedy gave us "Moon River." Even the poster is iconic: the long cigarette, the jewels, the cat and her long black dress.—Adam Vitcavage


25. Ferris Bueller's Day Off
John Hughes' zeitgeist-y, fourth wall-busting ode to rich, entitled suburban youth vs. killjoy authority announced Matthew Broderick as a bona fide star, and gave us a chillingly prescient glimpse at Charlie Sheen's future in an admittedly funny bit role. Breakfast Club aside, out of all Hughes' decade of teen-centric movies set in the Chicago area, Bueller has almost certainly endured the best, and without all that tortured pretentiousness.—Scott Wold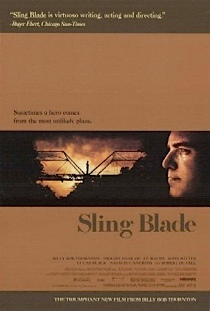 24. Sling Blade
Year: 1996
Director: Billy Bob Thornton
I once read that in Greek mythic tragedy, once you understand the setup and the characters, everything that will happen in the drama is already determined. All that remains is for everything to play itself out. From very early on in the film, Sling Blade feels just that way. Everything that happens in the film must happen—could not do other than happen. And yet watching it unfold is a thing of beauty.—Michael Dunaway


23. Donnie Darko
Year: 2001
Director: Richard Kelly
Richard Kelly was just 25 when he got funding for his first full-length feature, Donnie Darko, but it became a cult classic, thanks to mind-bending twists and a gigantic talking bunny named "Frank."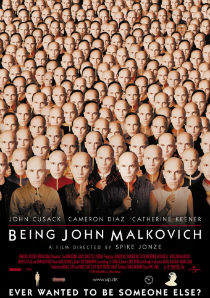 22. Being John Malkovich
Year: 1999
Director: Spike Jonze
Spike Jonze's true gift is creating moments of the truly unexpected. Just as he did in music videos like Weezer's "Buddy Holly" and the Beastie Boys' "Sabotage" where he got his start, Jonze proves that the true essence of wit is to never go for the obvious. And Charlie Kaufman's screenplays follow that same mind-bending motto.—Tim Sheridan


21. Monsieur Lazhar
Year: 2012
Director: Philippe Falardeau
Monsieur Lazhar presents various lives with seemingly few similarities forced to deal with tragedy in ways that are remarkably and movingly similar. At a French-Canadian school in Montreal, a teacher has just committed suicide in a classroom, traumatizing her highly impressionable and innocent students. Into her place steps Monsieur Lazhar, an Algerian immigrant who is recovering from an unspeakable personal calamity in his own recent past. Such a meeting of two disparate worlds, especially in a classroom setting, has been played out time and time again in film, often in the most clichéd manner. But Monsieur Lazhar is the exception to the rule. The acting is stellar throughout the film, from the one-named Algerian actor Fellag's subtle and warm portrayal of the title character, to the cast of precocious children who make up his classroom.—Jonah Flicker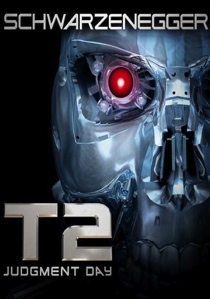 20. Terminator 2: Judgement Day
Year: 1991
Director: James Cameron
That rare sequel that trumps its predecessor, James Cameron and co-writer William Wisher Jr. crafted a near-perfect action-movie script that flipped the original on its head and let Ahnold be a good guy. But it's Linda Hamilton's transformation from damsel-in-distress to bad-ass hero that makes the film so notable. Why should the guys get all the good action scenes? This may not be the best film on this list, but it's the best sci-fi movie. It hits the target it's aiming for squarely in the bullseye.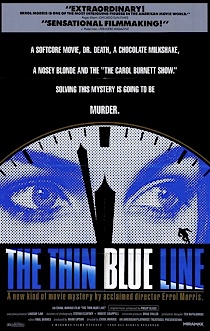 19. The Thin Blue Line
Year: 1988
Director: Errol Morris
Errol Morris' first mature feature is perhaps the most famous case of a documentary having a life outside the silver screen. The Thin Blue Line focuses on the case of Randall Adams, who allegedly murdered a police officer. Combining his nearly obsessive concern for the truth with his experience as a private detective, Morris unearthed a plethora of misconceptions and flat-out lies that made it clear Adams was being framed. Publicity surrounding the film resulted in his case being re-opened, exonerating Adams.—Sean Gandert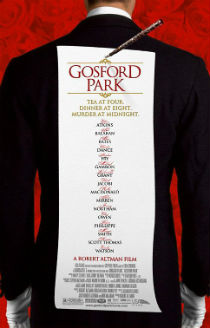 18. Gosford Park
Year: 2001
Director: Robert Altman
Robert Altman's ambitious murder mystery aptly demonstrates his signature style of filmmaking. He assembles a large cast of superb actors and allows them to act out their roles, in some cases even improvising, while the cameras roll. The result is an Agatha Christie-whodunit meets a post-modern exploration of the dying class system in England. Not unlike the British Sam Mendes' treatment of American suburbia in American Beauty, no one but an outsider can so acutely skewer a culture's idiosyncrasies as Altman does here. And only this famed "actors' director" could have attracted such an illustrious and talented cast, who can make the tautly written lines sing and the emotionally fraught scenes hum with intrigue and tension.—Emily Riemer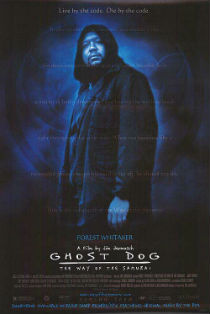 17. Ghost Dog: The Way of the Samurai
Year: 2000
Director: Jim Jarmusch
After making Dead Man, a Western film about a meek Ohio accountant and a Native American warrior, indie auteur Jim Jarmusch blended Oriental philosophy with gangster reality in Ghost Dog: The Way of the Samurai. Forest Whitaker plays the title character, a hit man who adopts the code of the Hagakure, a training manual for 18th-Century would-be samurai.—Josh Jackson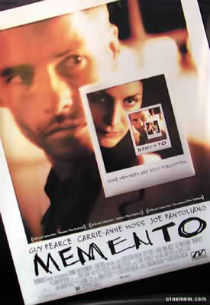 16. Memento
Year: 2000
Director: Christopher Nolan
During a brutal attack in which he believes his wife was raped and murdered, insurance-fraud investigator Leonard Shelby (played with unequivocal intensity, frustration and panic by Guy Pearce) suffers head trauma so severe it leads to his inability to retain new memories for more than a few minutes. This device allows Nolan to brilliantly deconstruct traditional cinematic storytelling, toggling between chronological black-and-white vignettes and full-color five-minute segments that unfold in reverse order while Pearce frantically searches for his wife's killer. The film is jarring, inventive and adventurous, and the payoff is every bit worth the mindbending descent into madness.—Steve LaBate