10 Awesome Things About Regina Spektor
She hiccups; she beatboxes; she sings "better" like it has no t's. Regina Spektor is just as well known for the funny little eccentricities that pepper her songs as she is for her heartfelt balladry. These little musical quirks are only the beginning of all the strange and cool things that define one of her generation's most interesting songwriters. To celebrate the release of her sixth solo album, What We Saw from The Cheap Seats, we've compiled a list of ten awesome things about this Moscow-born, Bronx-bred musician.
10. She's a Russian Jewish refugee.
Regina was born in Soviet Union Moscow in 1980 during a period of Jewish persecution. When she was nine years old, her family emigrated to America and settled in the Bronx, N.Y. Hear her talk about the ways her Russian heritage influenced new album below.

9. She's a classically trained pianist.
Born into a musical family, Regina began playing piano on her mother's Petrof Upright piano when she was very young. She studied classical piano with a professor named Sonia Vargas at the Manhattan School of Music until she was 17 years old.

8. She had humble beginnings.
When they emigrated to the U.S., Regina's family had to leave her beige Petrof piano behind. Determined to continue playing, she found an old piano in the basement of her synagogue and practiced there for hours a day.
7. She once worked at a butterfly farm.
When she was in college at SUNY Purchase, Regina spent a summer working on a butterfly farm in Luck, Wisconsin.

6. She's been over to Barack's house.
In May 2010, she was invited to perform at a reception for National Jewish Heritage Month by the president himself.

5. She hangs out with The Strokes.
Back in 2004, Regina got a big break when the group invited her to go on tour with them. She was featured on "Post Modern Girls and Old Fashioned Men," a B-side of the single for "Reptilia."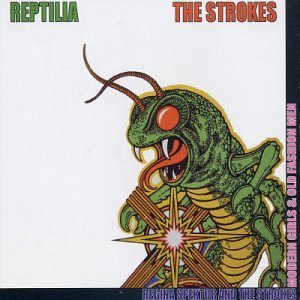 4. Her husband was formerly the lead guitarist of The Moldy Peaches.
He now has a solo project called Only Son. Here he is with her on stage, beatboxing the beginning moments of "Hotel Song."

3. She's in touch with her whimsical side.
Regina is writing the music for Broadway's Beauty, Tina Landau's modern update of the Grimm-inspired Disney classic Sleeping Beauty.

2. Tom Petty digs her.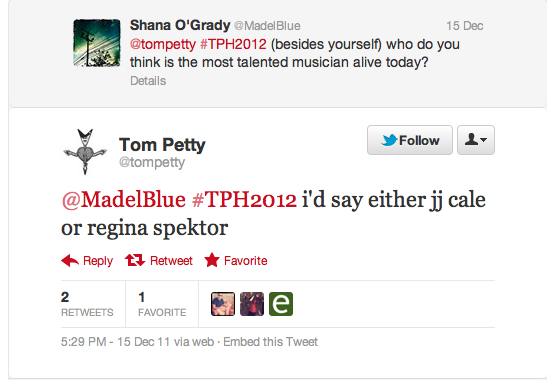 He tweeted that she was one of the two most talented musicians alive and invited her to come along on a tour of the U.S. with him & the Heartbreakers this Spring.
1. Just look at that smile.
Seriously, it's huge.

Others Tagged With