The 10 Best Music Podcasts
When podcasts came along in the mid 2000s, they put the power of broadcasting in the hands of the people. Free podcasts about any subject under the sun—culture, food, finance, comedy, public policy—were available with the click of a mouse, and you could listen to it anywhere your iPod could go. Commutes became less soul-draining, bad videogame music could be replaced with hilarious conversation, and the potential of audio broadcasting came a little closer into focus. Here are 10 of our favorite music-related podcasts to make your day go by a little quicker. They're all available for download and subscription in the iTunes store.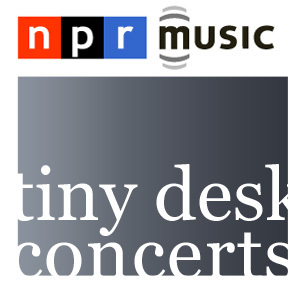 10. NPR's Tiny Desk Concerts
NPR has a ton of quality podcasts to explore, but Tiny Desk Concerts just may be the most novel one. Artists hunker down for a performance at Bob Boilen's desk at work, and the audio is surprisingly good, considering the unexpected location. It's a video podcast, but feel free to just listen to the audio on your way to work.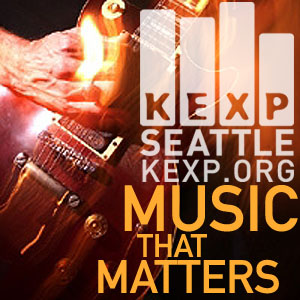 9. KEXP's Music That Matters
The guardian of the Seattle music scene, KEXP's podcast does an excellent job of featuring worthwhile artists from both the Pacific Northwest and all over the world with a carefully curated selection of songs. The programs often have clever themes, like an imaginary soundtrack to a modern-day John Hughes film.
8. Who Charted?
Comedy podcast juggernaut Earwolf brings us their musical podcast offering with a comedic bent, hosted by Howard Kremer and Kulap Vilaysack. They explore what's popular on the music and movie charts, and also play games like Chart Roulette with special guests like Reggie Watts, Paul F. Tompkins and other friends of Earwolf productions.
7. Sound Opinions
Many podcasts are rife with debate about tons of topics, and there's no reason that that lively discourse should be limited to political matters of the day. Music critics Jim DeRogatis and Greg Kot wax knowledgeable with genre primers, news, reviews, interviews, views (of all kinds, it seems) and in-studio performances.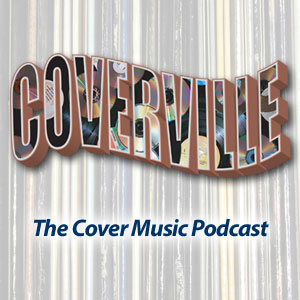 6. Coverville
Covers used to be the stuff of open-mic nightmares, but Coverville seeks to rectify that bad rap by putting together some of the most enjoyable, nostalgia-inducing covers of popular songs, complete with who's doing the cover and who performed the original.
5. Outside The Lines with Rap Genius
The Internet's most thorough rap lyrics explanation website has thrown their hat in the podcast ring, and only three episodes in, they're on the right track. Guests have included Jean Grae, RZA and Soul Khan, all of whose interviews are in-depth and revealing, and catch the listener off-guard with their frankness. In short, they make you wish all interview subjects could be this unguarded and entertaining.

4. Tacos & Chocolate Milk
Underground hip-hop veterans, QN5 members, and BFFs Tonedeff and PackFM make no bones about how much it sucks to be a rapper (and music engineer/producer). They go into war stories about musicians goofing off in the studio, not getting cell-phone reception while on tour abroad, and getting solicited to buy 99 cent beats. They don't play music (except for Tonedeff's faux lounge music intros), but listeners get a very accurate—and crying-from-laughing hilarious—picture of what it's like to be a rapper with a day job in New York. Be sure to stick around for sometimes-funny, sometimes-serious advice segment "Yo Pack!" and tales of a demon spawn during "Evil Tony," where Tonedeff gives examples of the truly depraved things he did to others as a child.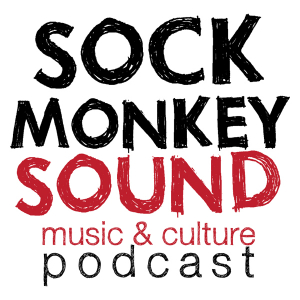 3. Sock Monkey Sound
With candid interviews a la Outside The Lines, Sock Monkey Sound gets together with artists like David Bazan, Bloom and The Dismemberment Plan, conducting unstructured, off-the-cuff interviews about whatever comes to mind. If Rob Gordon of High Fidelity made a podcast, it might go a little something like this.

2. The List Music Podcast
It's quite simple: four hosts (Ricardo Ultreras, Jenny Coyle, VK Lynne and Juan Jose de la Cruz) pick a theme (say, stripping music, guilty pleasures or European bands) and list songs that fit within the theme. For those who like a bit of order and a common thread in their musical selections, The List will do you quite nicely.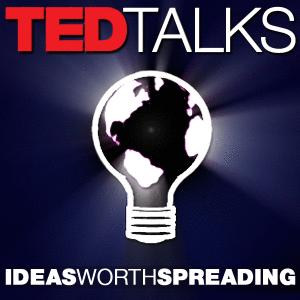 1. TEDTalks Music
These are TEDTalks—fascinating lectures in a variety of disciplines that captivate and inspire—with a music bent. Short of actually going to a TED event, watching or listening to them in podcast form is just as awe-inspiring. Some of the standout speakers include Reggie Watts, Natalie Merchant and David Pogue.
Others Tagged With