10 Oregon Bands That You Should Listen To Now
The number of famous indie bands and artists currently living in Portland can be pretty overwhelming. James Mercer, Robin Pecknold, M. Ward, Carrie Brownstein, Colin Meloy—the list goes on and on. Filled out by bands like Typhoon, Blitzen Trapper, and Portugal. The Man, it seems at times like Oregon has almost reached the tipping point of indie-rock saturation, leaving little space for unknown bands to make their way to the top.
So here, as part of our 50 States Project, are 10 Oregon bands that you may not have heard of. They aren't your average local guitar-strummers and wannabes though—they're the real deal and we're ready to unleash them upon the world.
1. Adventure Galley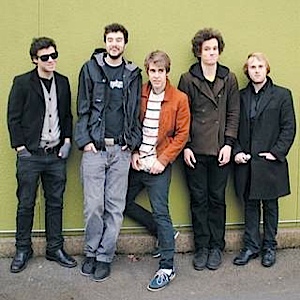 Hometown: Portland, Bend
Members: David Mills, Forrest Grenfell, Aaron Johnson, Jesse Suihkonen, George Schultz, Brock Grenfell
Current Release: The Right Place To Be EP (2010)
Eventually making their way to Portland, Adventure Galley has traveled their infectious synth-rock all over the state and are finally ready to hit it big. With dance beats and synth hooks galore, this group of multi-instrumentalists is one of the few bands on this list that you'd want to hire for a dance party. But these guys are no slackers for melodies—you'll find yourself singing along just as quickly as your head irresistibly starts bobbing to the beat.
2. And And And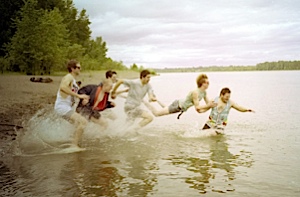 Hometown: Portland
Members: Tyler Keene, Nathan Baumgartner, Jonathan Sallas, Ryan Wiggans, Berg Radin, Bim Ditson
Current Release: LOST (2012)
Amidst the breed of quaint indie-pop that fills this list, And And And stands out as the single hard-hitting rock band that can inspire a crowd to get a little rowdy. They've been building their local indie cred for about five years now, slowly transforming from a garage-rock favorite to an orchestral-rock outfit that makes trumpets and clarinets sound hardcore.
3. AgesandAges


Hometown: Portland
Members: Tim Perry, Graham Mackenzie, Adam Thompson, Johanna Kunin, Sarah Riddle, Daniel Hunt, Rob Oberdorfer, Kate O'Brien-Clarke
Current Release: Alright You Restless (2011)
AgesandAges' eight-piece indie pop is pure euphoric communal bliss. Each song is just waiting to burst into a signature harmonic singalong, exploding with energy on stage. Frontman Tim Perry sounds great on his own too, finding a charismatic sweet spot between James Mercer and Tim DeLaughter.
4. Lost Lander


Hometown: Portland
Members: Matt Sheehy
Current Release: DRRT (2012)
Oregonians had a reputation for wearing flannel long before Portland became a hipster hometown. Singer/songwriter Matt Sheehy could pull off flannel-wearing honestly as he's a part-time forester. You can almost hear a quiet respect for nature reverberating through his expansive folk-pop.
5. Onuinu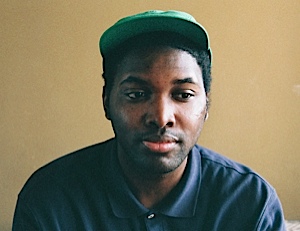 Hometown: Portland
Members: Dorian Duvall
Current Release: Mirror Gazer (August 2012)
You know you're onto something when you have to start inventing your own genres. Dorian Duvall's personal brand of electronic dance music, which he lovingly refers to as "disco-hop," is spacious indie dance music that sounds like Hot Chip meets Prince meets Digitalism. Whether or not the term "disco-hop" catches on or not, Onuinu will be a name to remember in the next couple of years.
6. Pure Bathing Culture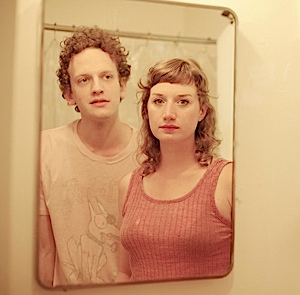 Hometown: Portland
Members: Daniel Hindman, Sarah Versprille
Current Release: S/T EP (2012)
This dream-pop band will no doubt garner comparisons to other girl-guy groups like Beach House and Tennis. But there's also no question that Pure Bathing Culture has crafted a unique sound. Basking in silky '80s pop with a sense of carefree summer abandon, the band's newest EP is best experienced out lounging by the dock on one of those rare sunny Oregon days—a perfect fit for the laidback vibe of the Northwest.
7. Radiation City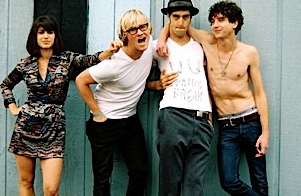 Hometown: Portland
Members: Lizzy Ellison, Cameron Spies
Current Release: Cool Nightmare EP (2012)
Radiation City is a band made up of two couples and a bass player—a touring group that sounds like an emotional disaster. Yet despite all the drama, the band's blend of beautiful nostalgia-soaked soul and dense indie pop has only gotten tighter and more convincing over the past couple years. Forget pretenders like She & Him and Lana Del Rey—no one does the early '60s like Radiation City.
8. The River Empires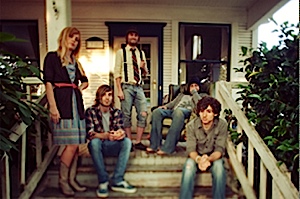 Hometown: Albany
Members: Jessy Ribordy, Josh Shroy, Casey Crescenzo, Erik Roos, Sharaya McDonald
Current Release: Epilogue
Veterans of the Oregon music scene, singer Jessy Ribordy and drummer Josh Shroy were part of the experimental rock group Falling Up, which found success in the Christian market. But sonically, The River Empires are a world away, melding bluegrass with elements orchestral rock—something far more interesting to our ears.
9. Sean Flinn and the Royal We


Hometown: Portland
Members: Sean Flinn, Adam Mack, Arthur C. Lee, Richard Bennett
Current Release: Write Me A Novel (2010)
Armed with that trusty acoustic guitar and a story to tell, Sean Flinn is a tried-and-true singer/songwriter. But hailing from the Northwest means that Flinn has picked up his own eclectic style of crafting pop songs along the way. His debut album featured some great tunes that were as creatively recorded as they were solidly written—the kind of album you'll love to put on while you're working the bar at your coffee shop.
10. Wild Ones


Hometown: Portland
Members: Danielle Sullivan, Thomas Himes, Clayton Knapp, Andy Parker
Current Release: You're A Winner EP (2012)
Wild Ones writes cute indie pop tunes led by frontwoman Danielle Sullivan's angelic chirps. Their debut EP is full of short, mild-mannered songs that have a seductive way of pulling you into their world of light synths and sparse drums.