The 50 Best Amazon Prime Free Movies on Amazon Instant Video
Page 1 of 3
UPDATE: Find a more recent list of The 100 Best Amazon Prime Free Movies.
I'll be honest. While I love being able to order anything from Amazon and get free shipping, I often forget about the free, streaming movie selection that comes with being an Amazon Prime member. There are some great titles available to Amazon Instant Video. Just as we've done with Netflix, Hulu and YouTube, we put together a list of the Best Free Movies for Amazon Prime Members. Whether you're in the mood for an indie foreign film or a classic '80s comedy, we've got you covered.
Since Amazon changes their offerings frequently, we'll update this list from time to time, as well. Here's an October 2013 Update.

50. Into the Abyss
Year: 2011
Director: Werner Herzog
Into the Abyss, the latest work from acclaimed documentarian Werner Herzog, lives up to its weighty title. The captivating film takes us into the endless depths of the human soul as it explores life, death and everything between. The story centers on two young convicts, Michael Perry and Jason Burkett, who were found guilty of a triple homicide in a small Texas town. Perry sits on death row, eight days away from his execution, while his accomplice, Burkett, faces a life sentence. Thus begins a documentary on capital punishment, but like all Herzog's work, the film looks far beyond a single idea and, despite a transparent agenda, never sermonizes.—David Roark


49. Young Adult
Year: 2011
Director: Jason Reitman
For Mavis Gary (Charlize Theron), high school was the best time of her life, and 20 years later, she hasn't really moved on, ghostwriting soapy young-adult novels from a Minneapolis high-rise apartment decorated like a college dorm room. Mavis is sexy and clever but also oblivious and cruel, and Oscar-winner Charlize Theron embraces all of it, shoving her inevitable awkward humiliation at us. We can't turn away, and as a result, finally, we see her. Re-teaming with her Juno director Jason Reitman, Oscar-winning screenwriter Diablo Cody refreshingly favors sour over sweet, but her the conclusion is more fitting and real than any Hollywood rom-com ending.—Annlee Ellingson


48. Food, Inc..
Year: 2009
Director: Robert Kenner
Instead of filling his film with scary, hard-hitting footage, Kenner made a well-reasoned documentary that politely pushes you towards its viewpoint. This lack of radicalism has made the film one of the most effective propellers for expanding the farm-to-table movement.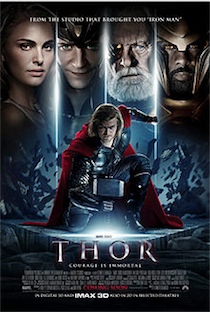 47. Thor
Year: 2011
Director: Kenneth Branagh
Though it's rated PG-13, Thor may be the most kid-friendly of the Avengers films. It's a very well-executed movie, offering corny one-liners and plenty of muscle-bound heroism to whet fan appetites. Featuring characters taken from the Marvel comic universe, the film stars Oscar winners Anthony Hopkins and Natalie Portman and is directed by Kenneth Branagh (a guy more normally associated with the Great Bard than with Stan Lee). The story has warrior Thor (Chris Hemsworth) exiled by his father Odin (Hopkins) to Earth from his fantastical home of Asgard. It should be lauded for maintaining a tongue-in-cheek tone. It's surprisingly literate and even sharp in places, while not ever getting too dark or disturbing. It's that balance between edgier complexity and lighthearted appeal that makes Thor suitable for just about everyone.—Jonathan Hickman


46. Rango
Year: 2011
Director: Gore Verbinski
The most surprising thing about Rango is how much Johnny Depp disappears into the character of a nameless pet chameleon who creates his identity when his terrarium falls out of the back of a car into the desert frontier. Unlike a certain cartoon panda, who was basically an animated version of every Jack Black character ever, Rango is no Keith Richards with an eye-patch or crazy barber/milliner/chocolatier. He's a cipher who becomes a fraud who becomes a hero. It's truly gritty, and that seemed to be what my own kids loved about it. Kids don't always need primary colors and fluffy bunnies and 3-D effects. Sometimes a scrawny, ugly chameleon in the dirty Old West will do.


45. The Goonies
Year: 2008
Director: Richard Donner
For most kids, there's something completely terrifying about packing up your things, making new friends and moving to a strange location. But unlike most kids, The Goonies have to deal with these problems while finding a pirate's treasure, escape the Fratelli family of fugitives and still try to stay together as a group of friends. In The Goonies, members of the group are kidnapped, forced into captivity with a mutant, made to walk the plank and even fight an octopus (off-screen). While at it's core, The Goonies is an adventure and a comedy, there are enough real obstacles and dangers that the stakes therein can be wonderfully frightening.—Ross Bonaime


44. Then She Found Me
Year: 2008
Director: Helen Hunt
Helen Hunt's directorial debut focuses on the early middle-aged travails of April Epner (Hunt), a 39-year-old Jewish schoolteacher living in south Brooklyn. Hunt's instincts in the director's chair are surprisingly sharp: Then She Found Me is rare in its eloquence and simplicity, a mostly unspectacular story about a group of grown-ups riddled with realistic (if unglamorous) flaws, trying their best to sort out their lives. The film is unflashy and quiet, but not without its moments of levity, and any moviegoer previously alienated by forced guffaws or over-stylized dialogue will be charmed by the film's earnestness: Elaborate backdrops and perfectly lit sunsets still have nothing on heart.—Amanda Petrusich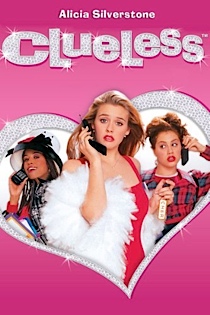 43. Clueless
Year: 1995
Director: Amy Heckerling
A combination of comedy, romance and high-school spunk, Clueless is a story with true '90s flair. Alicia Silverstone stars as the pretty and popular Cher, a privileged valley girl with a penchant for matchmaking. While she cruises potential boyfriends for her girlfriends, she struggles to figure out her relationships. The film is a charming, modern take on Jane Austen's 1815 novel Emma, and with performances by a youthful Paul Rudd and Brittany Murphy, it's anything but an airhead. Could we love this film anymore? As if!—Megan Farokhmanesh


42. American: The Bill Hicks Story
Year: 2011
Director: Matt Harlock
Some say that real humor is usually fueled by strong emotions. That may help explain why Bill Hicks was one of the best comedians our country's ever seen, since at his best his comedy was fueled by his rage, ripping apart a world he saw as full of inescapable stupidity and laziness. One of the main questions being asked by American: The Bill Hicks Story is how exactly Hicks became so angry, not to mention how much of the anger was an act and how much was genuinely who he was. There's more than a touch of hagiography in American, which isn't surprising since the film is made for fans. But there's also enough of Hicks' actual material to illustrate why he's so well-regarded, and while the film occasionally skims through years of his life a little quickly, it's simply because what needs to be said about that period is said best through his jokes.—Sean Gandert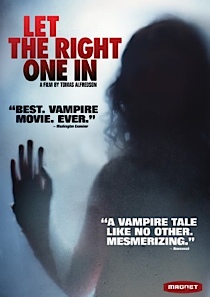 41. Let the Right One In
Year: 2008
Director: Tomas Alfredson
Vampire stories are plastered all over American pop culture these days (True Blood, Twilight, this fall's The Vampire Diaries), but leave it to the Swedes to produce a vampire film that manages to be both sweet and frightening. The friendship between Oskar, a scrawny, 12-year-old outcast, and Eli, a centuries-old vampire frozen in the body of a child, is a chilling but beautiful story to behold.—Jeremy Medina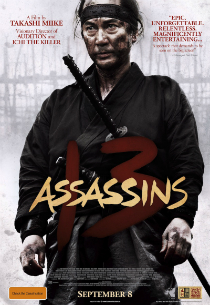 40. 13 Assassins
Year: 2011
Director: Miike
I hesitate to make any grand statements about Miike growing as an artist because he's always shifting and most of his pictures don't find distribution here—case in point one of his 2011 productions is the certain-to-be-ridiculous Ninja Kids!!!. But 13 Assasssins feels like the work of a more mature filmmaker and perhaps the beginning of a new road for Miike, still unrestrained in its content but more considered with what that content is saying. It's a Miike film that for once can be recommended without caveats, boldly treading new ground but also taking stock of what's come before and not rejecting it outright.—Sean Gandert


39. Restrepo (2010)
Year: 2010
Directors: Tim Hetherington and Sebastian Junger
CNN has called the Korengal Valley in Afghanistan the deadliest place on earth, and that's where filmmakers spent time embedded with a platoon of U.S. soldiers during heavy combat. Dealing with at least four fire fights per day instills a close comradery among the troops that is especially evident when one of them is killed. The film's title comes from a fallen comrade.—Tim Basham


38. Metropolitan
Year: 1990
Director: Whit Stillman
There have been nearly as many "next Woody Allens" in film as there have been "next Michael Jordans" in basketball or "next Bob Dylans" in music, but sometimes the moniker fits. In Whit Stillman's debut, he staked his claim as the Woody of the upper-class WASPy NYC set and won a whole army of loyal followers. For good reason, too—seldom has any director, regardless of experience, so deftly juggled dialogue that could so easily have delved into too-clever-by-half-isms, or trained such a sympathetic eye on a sometimes questionable nostalgia for the end of an age. Most of all, though, seeing Metropolitan just makes you feel smart and witty and somehow elevated. Not bad for the price of a movie ticket.—Michael Dunaway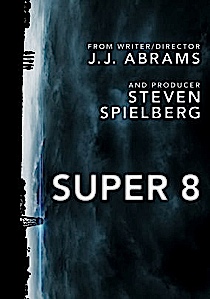 37. Super 8
Year: 2011
Director: J.J. Abrams
Proving that star power isn't limited to those in front of the camera, Steven Spielberg and J.J. Abrams delivered a little bit of old-school, mainstream, pop-corn, sci-fi summer fun. The film is as much a celebration of filmmaking and a coming-of-age story as it is an action alien-invasion flick. It feels like those sci-fi movies of the '80s (the decade of its setting). You know, the ones made by folks like Spielberg.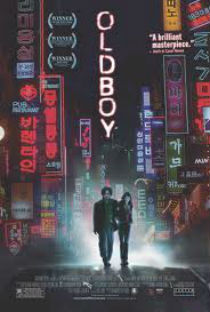 36. Oldboy
Year: 2005
Director: Park Chan-wook
Park Chan-wook's Oldboy is a mind-trip like no other, not to mention so violent it puts Quentin Tarantino's flicks to shame. The film's setup: a man thirsts for revenge and answers after he is held prisoner in a hotel room for 15 years, without ever knowing why. As the story movies from one bloody rampage to another, the film's daring audacity gives away to a beating heart behind the madness. Packing a potent psychological punch, Oldboy is in a category all its own.—Jeremy Medina


35. Slacker
Year: 1991
Director: Richard Linklater
The beauty of the word-of-mouth. The patience of the busy signal. The finality of the written word. The glory of the analog. Before every song on Earth fit in our pocket. Before every idiot with a computer suddenly had a loudspeaker to propagate his own truth in total anonymity. When technology got in the way of our friendships, instead of maintaining them for us. Richard Linklater's minimalist classic, Slacker, is one long conversation about that time. Almost literally. It weaves its dialogue around plotless meandering and unnamed characters, most of whom are conspiracy theorists and other jaded coming-of-agers, on the socio-political fringes of G.H.W. Bush-era USA. Linklater's prophetic insight isn't scientific, distopian or even overly obvious. Still, that a film without a plot or any real subject matter can dig so deep is precisely why Linklater matters and why, 20 years later, Slacker is so perfectly bang on.—Jordan Kurtz


34. Mission Impossible: Ghost Protocol
Year: 2011
Director: Brad Bird
When last we left Ethan Hunt (Tom Cruise) of the Impossible Mission Force, he and his new bride were traipsing off to a car chase-free life of early retirement. But as we all know, Hollywood cops and spies are never allowed to stay retired for long. Kicking off with a thrilling opening sequence, Mission Impossible: Ghost Protocol is the best entry in the Mission Impossible franchise, and one of the best action movies in recent years. Not bad for first-time live-action director Brad Bird, though with his widely acclaimed previous work on animated features The Iron Giant, and Pixar's The Incredibles and Ratatouille, it's not a huge surprise.—Michael Dunaway


33. Enter the Dragon
Year: 1973
Director: Robert Clouse
Game of Death might have registered the iconic yellow jumpsuit in the cultural imagination, but Enter the Dragon is easily Bruce Lee's best and most polished film. Released in 1973, Enter the Dragon was the first Chinese martial arts film to be produced by a Hollywood studio (with an accompanying Hollywood budget) and it shows. Lee was given a large degree of creative control over the project, revising much of the script and writing and directing the entire Shaolin opening sequence. Some of the best things about this film are the equally strong performances from John Saxon as the gambling playboy Roper and Jim Kelly as the Afro-adorned, incredibly smooth Williams. Together with Lee's undercover agent (named "Lee," of course), the trio are nothing short of captivating, especially in each of their wildly different interactions with the menacing Bond-villian-esque Han, whose private island hosts the deadly martial-arts tournament that makes up the film's centerpiece. If you've somehow never seen this, track down a copy for Jim Kelly's Williams alone, one of the most entertaining characters to appear in any martial-arts film.—K. Alexander Smith


32. In the Loop
Year: 2009
Director: Armando Iannucci
If clever verbal humor were easy, we'd have more comedies like In the Loop. But it's not, and this one stands in a class of its own. It's the most quotable film of the decade—by miles—and the cynical potty mouths on screen are so articulate and creative that, after the avalanche of witticisms, you're left with the lingering sense that you've seen not just a funny movie but also a wicked political satire of the highest order, the kind where the absurdity speaks for itself.—Robert Davis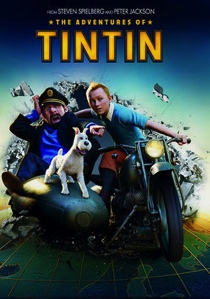 31. The Adventures of Tintin
Year: 2009
Director: Steven Spielberg
Created by Belgian artist Georges Remi (under the pen name Hergé), the intrepid carrot-topped reporter/sleuth stands as a titan of European comics. But director Steven Spielberg held the film rights for nearly 30 years, waiting for the right moment to give Tintin his cinematic due. The Adventures of Tintin does just that, impressively capturing the spirit of the source material. It's clever in the best sense of the word—from the Tintin mini-adventure embedded in the opening titles to the meticulous attention to details throughout (a quality for which Hergé himself was so admired). As one would expect from a Spielberg-directed adventure, the pacing is "Raiders brisk"—so much so that there was even a little hesitant expectation at film's end as half the audience seemed unsure whether the latest climax was the last.—Michael Burgin

Others Tagged With