The 10 Best Covers of Van Morrison Songs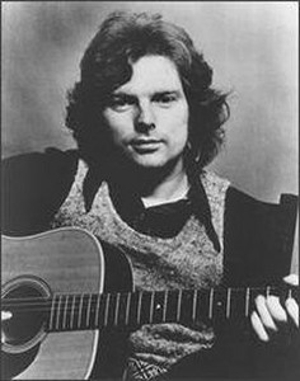 Grab a Guinness, sit down and get ready because Van Morrison turns 67 today. In career as monumental and influential as his, it's no surprise that his catalog has been covered by some of the greatest musicians in the world.
With six Grammys to his name and a place in various Halls of Fame, his live performances have cemented his place as a rock god and soul diety. Tracks like "Moondance," "Astral Weeks" and "Brown Eyed Girl," have all become such timeless tracks that even kids born in this "Bieber era" know the words.
We've complied a list of the top ten covers of Van Morrison songs, to salute the man himself.
10. Bruce Springsteen – "Brown Eyed Girl"
The Boss has been known to add this sing-along favorite to his live set, capturing the full-fledged joy of the original and breathing new life into the most overplayed song in Morrison's catalog. (Runner-up: Jimmy Buffett's steel-drum version)
9. Sinead O'Connor – "You Make Me Feel So Free"
Van Morrison's artistic influence spans five decades, and 1994's No Prima Donna is a testament to his influence on some of the the biggest performers of the that decade. Sinead O'Connor put her signature vocal styling onto Morrison's traditional rock 'n' roll track.
8. Michael Buble – "Moondance"
Michael Buble brings a classic big band sound from the '40s to "Moondance." Buble transforms Morrison's sultry jazz song into an upbeat swing track. His smooth crooning and the brash army of trumpets add a bit of innocence to the song. (Runner-up: Greg Brown's acoustic version)
7. Solomon Burke – "Only A Dream"
Solomon Burke's version of "Only a Dream" is a stripped-down offering, baring the complete soul and pain of Morrison's lyrics. While Morrison's version has a more upbeat tempo and a piano and saxophone that makes you feel as if you are in a dream world, Burke brings his listeners back to the harsh reality that it really was only a dream.
6. Ben E. King – "Into the Mystic"
"Into the Mystic" has been covered by countless performers with endless renditions, from The Allman Brothers Band and Joe Cocker to The Wallflowers and Glen Hansard & Markéta Irglová. Our money, though, is on soul singer Ben E. King, best known for his singing with The Drifters. (Runner-up: Glen Hansard & Markéta Irglová's stripped-down version)
5. Elvis Costello – "Wild Night"
With his singular singing style, insightful and often inscrutable lyrics, as well as his inventive melodies, comparisons between Elvis Costello and Morrison were inevitable. Rather than deny it, Costello acknowledged his debt. Whether it was playing jazz classics, or simply grabbing his guitar and giving a straight up performance of Morrison's seminal anthem, "Wild Night," Costello is a musical teacher as well as entertainer. (Runner-up: Richie Havens' bluesy version)
4. Tom Petty and the Heartbreakers – "Mystic Eyes"
Rock legends Tom Petty and the Heartbreakers tackle "Mystic Eyes" in a live show with absolute ease. Making the song into a "jam band" song fit for any 70's music festival.
3. The Doors – "Gloria"
Could there be a more perfect song for Jim Morrison to sing? A song about a woman that knows how to make her man feel "alright," was perfect for Jim's overtly sexual manner. While Van took the approach of singing and shouting so fast you could barely understood one word he was saying (until he got to the chorus), Jim wanted you to know every little detail of what he did with Gloria. Listening to the Doors perform "Gloria" it's easy to almost forget you are listening to a song, instead its as if you are listening to a buddy tell you about his latest conquest. (Runner-up: Patti Smith's intense version)
2. Jeff Buckley – "The Way Young Lovers Do"
Jeff Buckley had a gift for cover the music of others. He makes "The Way Young Lovers Do" uniquely "Buckley." Performing it live at Sin-é, Buckley loses himself in the track. He goes off on his guitar making the three minute song into a staggering 10-minute long performance. Throughout the whimper of the lyrics, Buckley begins to show off his scatting ability, all while strumming his guitar with such a force that I'm not sure how the strings survived. After listening to the track you begin to feel just as exhausted as Buckley probably felt after his performance. (Runner-up: Maria McKee's pleading version)
1. Glen Hansard – "Astral Weeks"
Tackling Van Morrison as a singer takes some real confidence. Fortunately Glen Hansard had the ability and talent to do it almost as well as Morrison himself, as he proved at Paste's party at SXSW last year. With only an acoustic guitar, Hansard performs "Astral Weeks" with the energy and enthusiasm that one would expect from a seven-piece band. The song was groundbreaking in 1968, but Hansard made it timeless in 2012.
And just because it's awesome Jimmy Fallon – St. Patrick's Day SNL
When comics do a quick impersonation and everyone knows who it is, you've had an impact. Morrison is more than music; he became and continues to be a style, performance, and writing inspiration to successive generations seeking to find their own voice. Fallon does an excellent impersonation of the singer, and in all honesty his grunting and rambling is better than some covers out there.
Others Tagged With