10 September TV Premieres We're Looking Forward To
Cooler weather might mean a return to school, leaves changing colors, pumpkin pie or seasonal fall beers. But for some, it's a chance to reconnect with some much-missed TV favorites.
This month, we see the return of many old favorites— long-running series like The Simpsons and Dexter come to mind right away. But we're also thinking that this fall could have some surprises up its sleeve with potential hits like Revolution. Here are our top TV premieres we're looking forward to this month. Let us know your picks in the comment box below.
10. The New Normal (NBC)
September 11 at 9:30 p.m.
Although early reviews of NBC's The New Normal haven't been notably positive, the controversy stirred up behind the show's same-sex couple and their surrogate, Goldie (played by Georgia King), has been interesting enough to follow. After being banned on KSL-TV (Salt Lake City's NBC affiliate) due to the show being "too explicit," we're thinking it's worth at least seeing what the fuss is all about.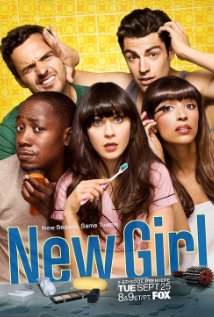 9. New Girl (FOX)
September 25 at 9 p.m.
New Girl started with five fun characters without much depth and by [season finale] "See Ya," we have five characters who have grown immensely, through each other and in outside relationships, to have more complex ideas and feelings. This depth, especially in this batch of episodes, has made New Girl a fine comedy and one of the best new shows of the season.—Ross Bonaime


8. The Mindy Project (FOX)
September 25 at 9:30 p.m.
Mindy Kaling first made her way into our hearts and living rooms as chatterbox customer service rep Kelly Kapoor on The Office. With the show transitioning into its confirmed final season, we're excited to see Kaling spread her writing and producing wings with The Mindy Project, a show that follows Kaling's wacky personal life as a physician. The show, for now, is also available as a free stream, so you can judge for yourself right here.

7. The Office (NBC)
September 20 at 9 p.m.
It's been a rough go for The Office since the departure of the ever-essential Steve Carell in the starring role. Its viewership has decreased in record numbers and recent reviews back up that drop. But with several recent announcements that include the return of Greg Daniels as showrunner and a guest directing spot by Breaking Bad's Bryan Cranston, we now have hope to relive some classic Office glory days.

6. Revolution (NBC)
September 17 at 10 p.m.
With names like J.J. Abrams, Eric Kripke and Jon Favreau attached to Revolution, NBC has viewers attention already. The show follows a world that's lost all forms of powering technology, so we're left with a drama that follows a much darker, iPadless world. While the post-apocalyptic drama has been all the rage lately, it will be interesting to see Abrams' take on the genre. For now, you can take a preview of the show's pilot and judge for yourself below.
5. Modern Family (ABC)
September 26 at 9 p.m.
Earlier this summer, it was looking like a new season of Modern Family might not even happen due to contract issues. After a legal battle that postponed this season's first table read, the cast was able to come to an agreement, and that's a relief. After all, we'd miss Ty Burrell's hilarious one-liners, Ed O'Neill's ever-grumpy statements and Jesse Tyler Ferguson and Eric Stonestreet's always-entertaining bickering. The show might be a bit familiar, but when it's this good, who's complaining?

4. Boardwalk Empire (HBO)
September 16 at 9 p.m.
Compared with the first season of Boardwalk Empire, season two certainly wrapped things up neatly. And while there's a few loose ends dangling, there's no imminent threat to Nucky's position. Had the show ended with two seasons here there certainly wouldn't be anything like the clamor for more Deadwood, since essentially these two seasons were one story arc…I look forward to next season, partially because it will be so different from the first two. While the first season put things into place, season two would head towards this inescapable conclusion, season two's finale feels like it opened things up and has removed a lot of the show's more irritating parts along the way.—Sean Gandert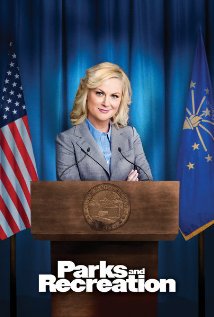 3. Parks and Recreation (NBC)
September 20 at 9:30 p.m.
It's hard to think of a recent show that's grown as well as NBC's Parks and Recreation has over its four seasons. While its spot next to The Office in NBC's Thursday night lineup and Greg Daniels' involvement gave the show an unfair rap as a second-rate Office, we've got four proven seasons of hilarious material that proves otherwise.

2. The Simpsons (FOX) (Sept. 30 8 p.m. on FOX)
September 30 at 8 p.m.
We'll admit, we've kind of trailed off on following The Simpsons in its recent seasons. But with some grade-A guest appearances in Tom Waits and The Decemberists, The Simpsons' upcoming season will be one we'll plan our Sunday nights around.

1. Dexter (Showtime)
September 30 at 9 p.m.
With a show that ended with such an incredible cliffhanger last season, it's hard to not be counting down the moments until Dexter's upcoming season premiere. We've had teasers and a few details about the fate of TV's favorite serial killer, but we're still on the edge of our seats wondering how Dexter's going to smooth-talk his way out of his troubles in the next season.

Others Tagged With