The 80 Best Movies of the 1980s
Page 3 of 8
Welcome to Paste's 80 Best Movies of the 1980s. This list takes into account what the critics and audiences of the time could not—the lasting ripple effects of iconic performances, influential direction and pop-culture sweet spots, as well as some simply overlooked gems. That said, a great performance or popular endearment isn't necessarily enough. The films on this list must be good, solid examples of their respective genre (and in some cases, the template for said genre).
This list is not meant to be just another rehashing of critical favorites nor a popularity contest. Instead, it's a bit of both, with a few other considerations thrown in to boot. The result is a list that compares apples and oranges—and lima beans and lamps—with the ultimate goal of providing the Paste reader a list of movies that are worth checking out.
Are there 20 films by masters missing from this list? At least. Twenty films beloved by the masses absent and worth inclusion? Without a doubt. With that in mind, consider this the only thing such a list can be—a good start. We invite you to share your own suggestions in the comment section. Keep the tone collegial, and make the case for that movie you feel has been overlooked. Your fellow Paste readers will only stand to benefit!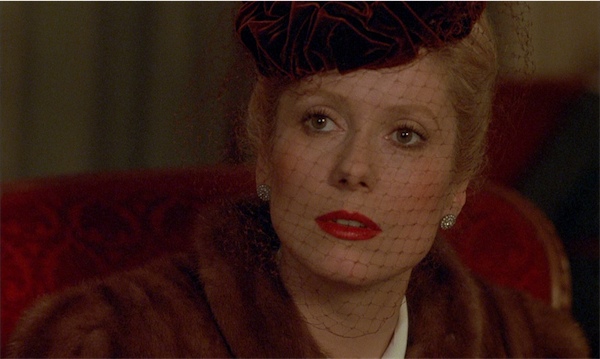 60. The Last Metro
Perhaps Francois Truffaut should have released The Last Metro using a pseudonym; maybe then it would be regarded as a minor masterpiece. As it is, the critics can't help compare this brilliant but largely conventional film to his earlier, more radical work, like The 400 Blows and Jules and Jim. More's the pity, for as an unabashed ode to the power of art and the spirit of resistance, it has few equals. It helps to have two of the French screen's greatest legends, Catherine Deneuve and Gerard Depardieu, front and center. But the story of a theater in Nazi-occupied Paris being run in secret by a Jewish director living secretly in the basement has the power to thrill and inspire, if only you can forget who directed it. —M.D.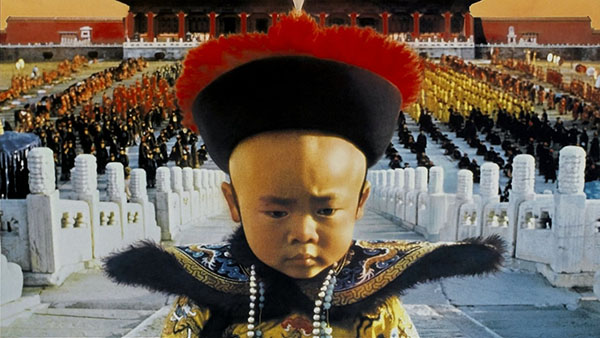 59. The Last Emperor
The last emperor of China, Puyi, spends his youth and young-adulthood in unparalleled luxury, is imprisoned by the Red Army, and becomes a gardener under Mao's regime in a dazzling epic by director Bernardo Bertolucci. The photography is breathtaking, the subject is exotic and intriguing, and the history lesson is subtle as this film comes full circle, beginning and ending at the Forbidden City. —J.R.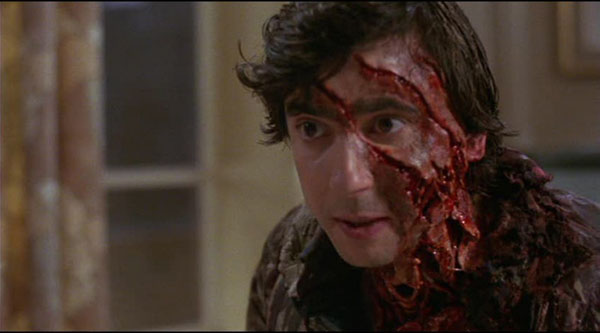 58. An American Werewolf in London
There's gallows humor, then there's the more direct approach of a-wolf-tearing-out-one's-esophagus humor. John Landis' other werewolf (non-King of Pop) entry is practically an overachiever in balancing its genuinely scary-as-hell moments with scenes of absurd levity. Rick Baker's wolfen SFX also serves as evidence that David Cronenberg didn't hold the monopoly on bodily horror during the '80s, nor Industrial Light and Magic the monopoly on putting the fantastic on film. —S.W.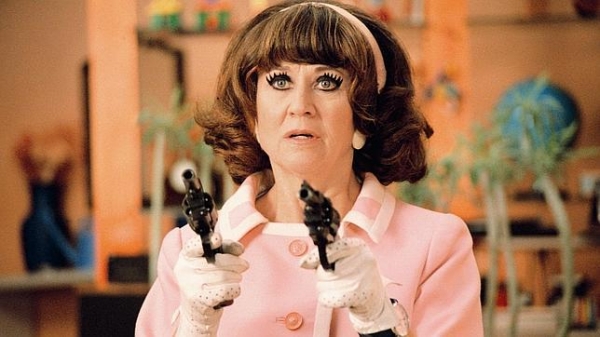 57. Women on the Verge of a Nervous Breakdown
The film that, for most, introduced Pedro Almodóvar to U.S. audiences, Women on the Verge of a Nervous Breakdown is a robust farce that is also inescapably Spanish. Fortunately, humor is an international language, making the film perfect for any date night that can withstand subtitles. —M.B.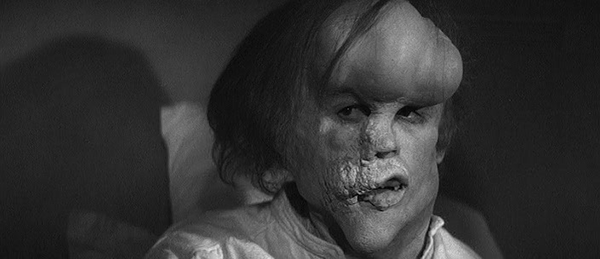 56. The Elephant Man
David Lynch melds history and art in the true story of severely disfigured John Merrick, known as "The Elephant Man," and his physician Frederick Treves. Abandoned by his parents and exhibited as a side-show freak, Treves rescues Merrick from squalor, educates him, and allows him to become the toast of London. Filmed in black and white, the film is a triumph of cinematography as well as prosthetic makeup design. By film's end, we feel Merrick's exhaustion and depression as he gently slips away, reminding us that there are many kinds of exploitation. —J.R.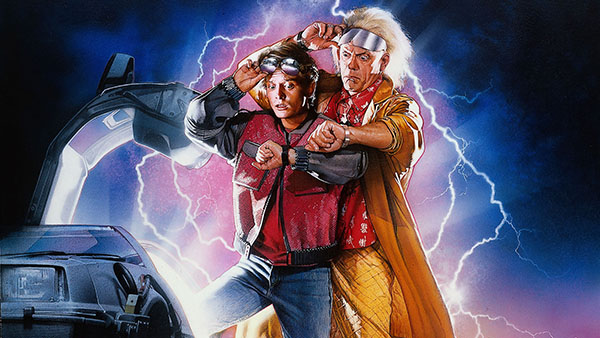 55. Back to the Future
Not until Matt Groening/David X. Cohen's animated TV series Futurama would we again see the lighter side of the grave consequences inherent in time-travel paradoxes. Robert Zemeckis and Michael J. Fox each securely attached their names on the A-list with this sci-fi comedy that ensured Christopher Lloyd would be forever associated with the Crackpot Inventor archetype, and that any DeLorean on the road would eventually be ticketed for speeds in excess of 88 mph. —S.W.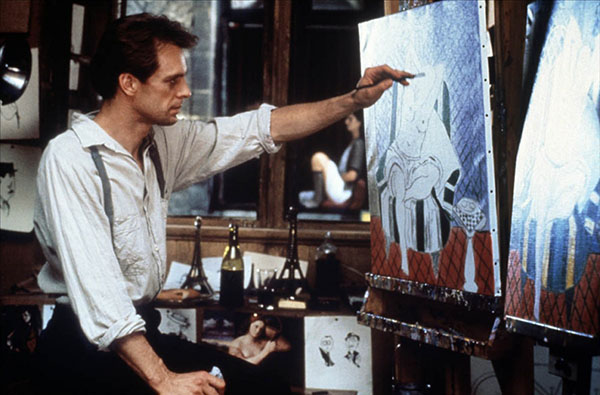 54. The Moderns
Alan Rudolph presents a story of love, art and the Lost Generation in 1920s Paris. Though not a recommended resource for anyone seeking in-depth and truthful portraits of Hemingway, Stein, Toklas, etc., The Moderns is a marvel of languorous-yet-rewarding camera work and sports a charming aesthetic made all the more so by Mark Isham's soundtrack and the performances by Rudoph stalwarts Keith Carradine and Genevieve Bujold, as well as near-professional future femme fatale, Linda Fiorentino. —M.B.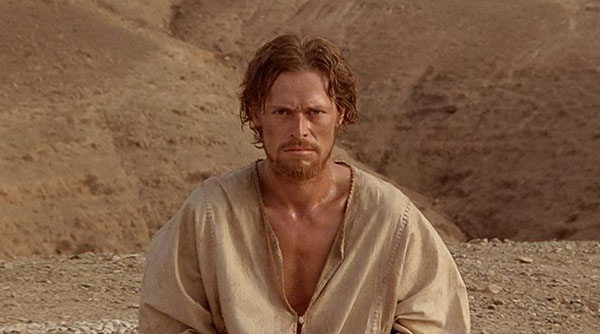 53. The Last Temptation of Christ
Few things stir up controversy like a sexualized Messiah. Nonetheless, Willem Dafoe's portrayal of Jesus ranks of one of the most human and relatable Christs ever depicted on film. (The performances of Harvey Keitel as Judas and Barbara Hershey as Mary Magdalene are first-rate, as well.) Along with Dafoe's performance, Martin Scorsese's film (and Paul Schrader's screenplay) combine to present a fresh, compelling take on the Son of God. —M.B.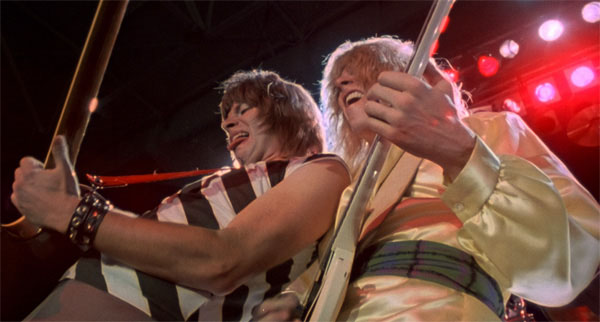 52. This Is Spinal Tap
Rob Reiner's Grandaddy of American mockumentaries features the mostly-improvised performances of co-writers/songwriters—and, really, comedic geniuses-at-large—Christopher Guest, Michael McKean and Harry Shearer as the inept, past-their-prime members of Spinal Tap, a heavy metal outfit whose remaining cachet amounts to being remembered as one of England's loudest bands. This is the road film that, with a straight face, announced to the world what it meant to dial it up to 11.—S.W.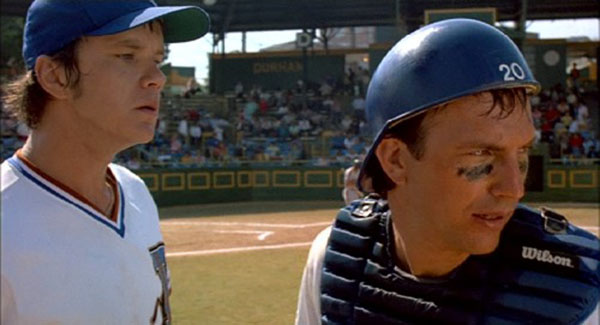 51. Bull Durham
The most engaging presentation of the minor-league life on film—and a pretty salute to baseball, in general—this first installment in the unofficial Kevin Costner Baseball Trilogy proved that baseball could equal big box office. Costner and Susan Sarandon anchor this film that does its part to engender a love for the game and the people who court it. —M.B.