The 80 Best Movies of the 1980s
Page 4 of 8
Welcome to Paste's 80 Best Movies of the 1980s. This list takes into account what the critics and audiences of the time could not—the lasting ripple effects of iconic performances, influential direction and pop-culture sweet spots, as well as some simply overlooked gems. That said, a great performance or popular endearment isn't necessarily enough. The films on this list must be good, solid examples of their respective genre (and in some cases, the template for said genre).
This list is not meant to be just another rehashing of critical favorites nor a popularity contest. Instead, it's a bit of both, with a few other considerations thrown in to boot. The result is a list that compares apples and oranges—and lima beans and lamps—with the ultimate goal of providing the Paste reader a list of movies that are worth checking out.
Are there 20 films by masters missing from this list? At least. Twenty films beloved by the masses absent and worth inclusion? Without a doubt. With that in mind, consider this the only thing such a list can be—a good start. We invite you to share your own suggestions in the comment section. Keep the tone collegial, and make the case for that movie you feel has been overlooked. Your fellow Paste readers will only stand to benefit!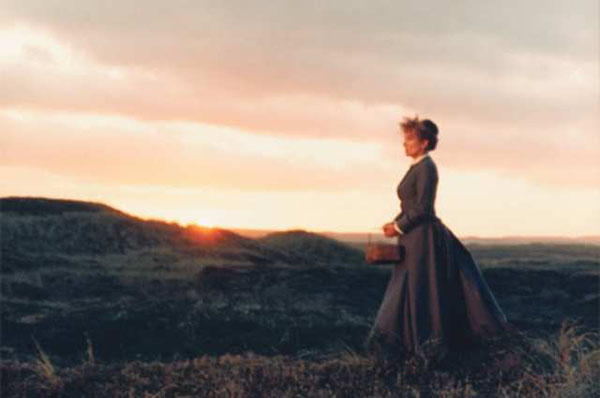 50. Babette's Feast
The first Danish film to win the Academy Award for Best Foreign Film, and based on a short story by Isak Dinesen, Babette's Feast delivers what might be the most eloquent discourse on food and fellowship ever captured on film. It will also make you very hungry. —M.B.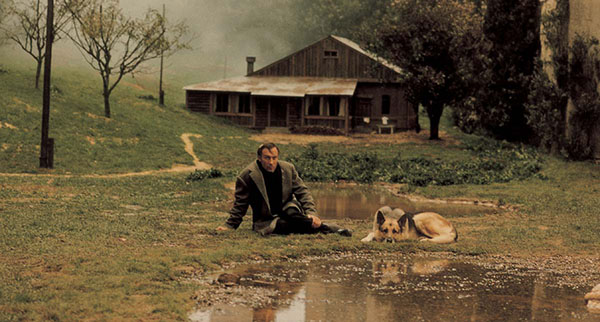 49. Nostalghia
It's pretty much unavoidable that, in any discussion of Andrei Tarkovsky's work, the phrase "cinematic poetry" will come up. The great Russian filmmaker was a master at evoking emotions, and in Nostalghia he lures the viewer into a deep sense of longing and sadness. Oleg Yankovsky plays a Russian poet who travels through Italy, unable to resolve his fascination with the country with his disconnection from his homeland and general sense of isolation. Tarkovsky delves into his character's psyche with one visual wonder after another. Steam engulfs and obstructs a mineral spring pool. A damp room with puddles transforms into a hilly landscape. Dreams recall scenes of the past and confuse character identities. It all leads to an utterly engrossing closing sequence, which culminates in the glorious reveal of the film's majestic closing shot. —J.M.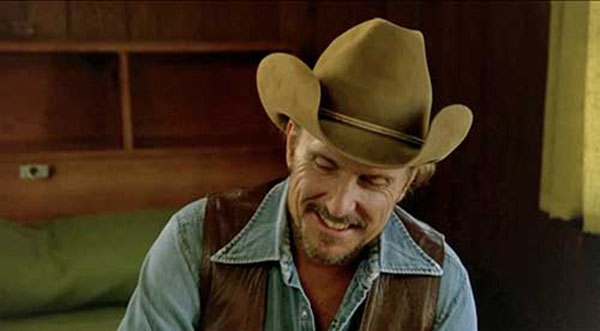 48. Tender Mercies
Robert Duvall turns the volume way down as Mac Sledge, an alcoholic country-music star who has destroyed his own career. Alan Pakula treats Sledge gently, and constructs a simple story with complicated undertones. Tender Mercies questions the nature of happiness, the inevitability of death and the possibility of redemption without becoming a morality play. Ellen Barkin makes her second big-screen appearance as 18-year-old Sue Ann, and Tess Harper is luminescent as Mac's wife, Rosa Lee. —J.R.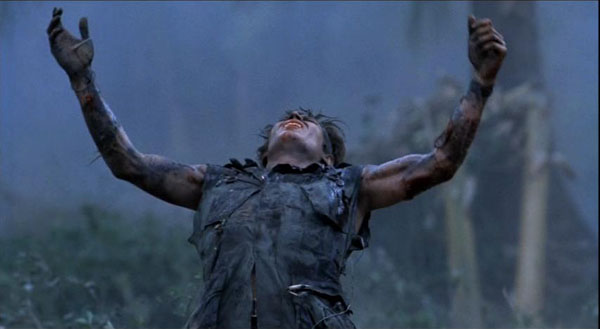 47. Platoon
Films dismantling the more glorified visions of war weren't unheard of before Oliver Stone drew upon his own experience in country for this decidedly unheroic view of the Vietnam War. Nonetheless, along with Full Metal Jacket, Platoon quickly has become one of the definitive refutations the glory ethic, made more so by Tom Berenger and Willem Dafoe's unforgettable performances as men on opposite sides of the moral divide. —M.B.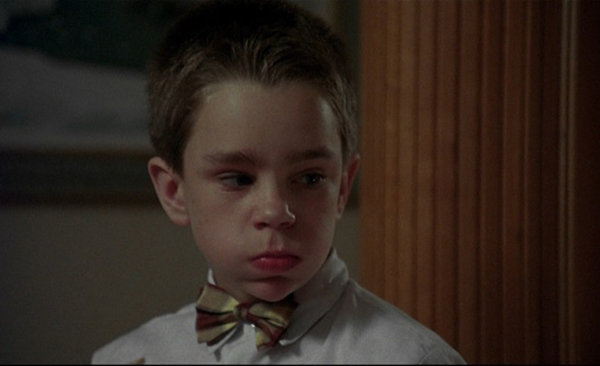 46. My Life as a Dog
Lasse Hallström directs this tale of a young boy sent to live with relatives during his mother's illness. Filled with off-beat characters and situations, My Life as a Dog is a funny, touching, endearing picture that engages some of life's biggest questions through the eyes of a 12-year-old without being overly sentimental or trite. (Warning: an early dubbed version is so horrible that it can actually ruin the film. Deal with the subtitles.) —M.B.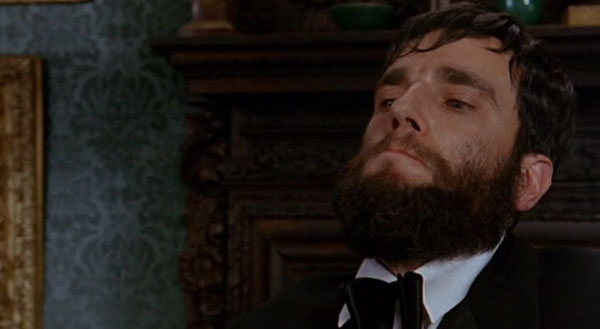 45. My Left Foot
Outstanding performances and cinematography are the hallmarks of this biopic. Well known for his total-immersion method of character acting, Daniel Day-Lewis takes on the challenge of his career in the role of Christy Brown, an acclaimed Irish writer and artist with cerebral palsy who is only able to control his left foot. This true story is filmed on location, and is a visually compelling study of the slums of Dublin. Director James Sheridan wisely gives us a complete portrait of Brown, warts and all. Bitter, unlikeable and amazingly talented, Christy Brown succeeds in making us cheer for him even as we curse him. —J.R.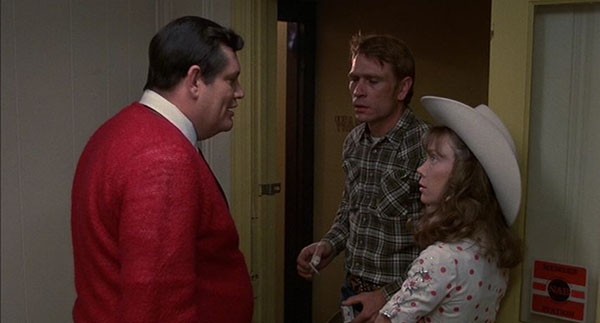 44. Coal Miner's Daughter
Sissy Spacek ages from 14 to 45 in her career-defining role as Loretta Webb Lynn, the dirt-poor kid from Butcher Holler, Kentucky, who would become the First Lady of Country Music. This unapologetic film is almost a drama, almost a biography and almost a musical. Highlights are vocals by Spacek as Lynn and Beverly d'Angelo as Patsy Cline. Rock legend Levon Helm and folk music icon Phyllis Boyens (in her first and only credited film role) simply become Loretta's parents Tom and Clary Webb. Coal Miner's Daughter is all about perfection of performance, and set an incredibly high bar for musical biopics to come. —J.R.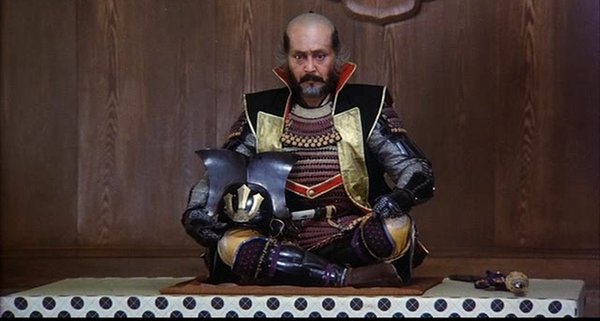 43. Kagemusha
Like Rashomon before it, Akira Kurosawa's Kagemusha proves the director is as much a master of story plotting as he is perfectionist over the smallest technical nuances in his films—though here, he's painting on a far grander canvas. Not long after the peak of their relevance, George Lucas and Francis Ford Coppola helped secure financing for Kurosawa to finally film this extraordinary, sweeping epic, with both admitting to owing the filmmaker a huge debt as an influence. That alone is excuses an Ewok (and Jack) or two. —S.W.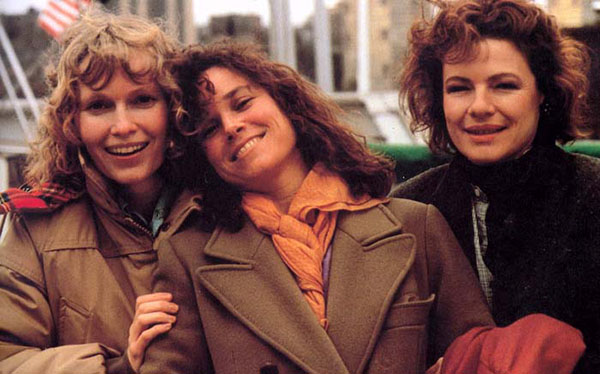 42. Hannah and Her Sisters
Let's not go down the rabbit hole of choosing Woody Allen's best film—solid cases can be made for too many of them. But Hannah and Her Sisters' mosaic structure showcases so much of what Allen does brilliantly: brilliant comedy within existential struggles, fascinating relationship dynamics, biting satire, great performances from actors (Michael Caine, Diane Wiest, Barbara Hershey, Mia Farrow) and his own classic persona, among other things. Studying a year in the life of three sisters and the people around them, the film explores the tumultuous side of life with sincerity and hope. It's everything Allen does great, done great. —J.M.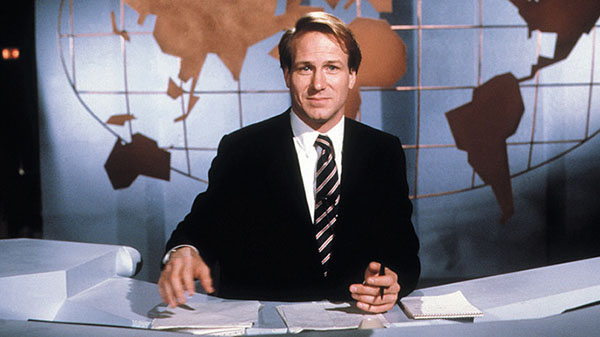 41. Broadcast News
One of the sharpest written, best-acted romantic comedies of the decade, Broadcast News soars on the performances of Holly Hunter, William Hurt and Albert Brooks. Sure, it says things about the state of media—some of which are pretty prescient—but watching the film's three leads inhabit their characters is a joy in and of itself.—M.B.