The 10 Best Entertainment Podcasts of 2012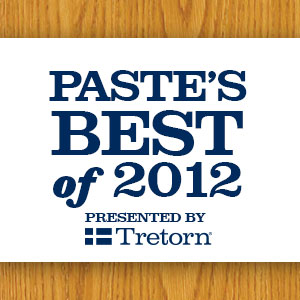 Paste's Best of 2012 series continues through Dec. 31 and is made possible by our friends at Tretorn.
In the last few years, podcasts have gone from niche online versions of radio shows to huge commodities, making stars out of its hosts and launching books, TV shows and plenty of comedian's careers. In the realm of entertainment, there are thousands of different podcasts that you are available at the click of a button. Here at Paste, we boiled this overwhelming list to the 10 best entertainment podcasts of 2012.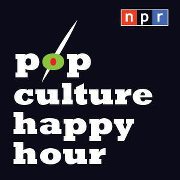 10. NPR's Pop Culture Happy Hour
Pop Culture Happy Hour is like NPR's Justice League, as the station's various writers and editors gather around to discuss all of entertainment for that week in their areas of expertise. PCHH covers film, music, television, books, theatre and anything else that happens to be making waves in the world of pop culture. Always insightful and thoughtful, PCHH is essential to keeping up with all that entertainment has to offer.
Episode to Check Out:
12/14/2012: Is Everything Worse Than Ever? And A Gift Guide!
It's always important to stay caught up with PCHH, but the most recent episode is a fascinating look at the critic's reverence for the past and nostalgia for unremembered times. The group questions whether entertainment is better or worse than the past or if we just look at the past through rose-colored glasses.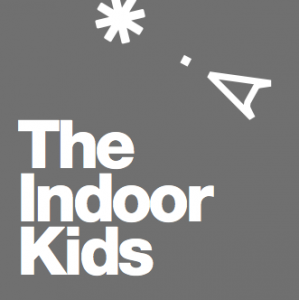 9. The Indoor Kids
Comedian Kumail Nanjiani and his wife Emily V. Gordon host the most compelling videogame-themed podcast available, The Indoor Kids, as the two of them discuss the life of a gamer to various celebrities. What transpires is a deeper look at the hobby that has engulfed millions around the world and the impact games have had, while also critiquing the latest games available.
Episode to Check Out:
7/9/2012: #53: Gaming School with Adam Sessler
Adam Sessler is arguably the most recognizable face in videogame journalism, as the host of G4's X-Play for over a decade. Sessler talks with Nanjiani and Gordon about his history in criticism as well as his problems with the way females and minorities can sometimes be portrayed in video games. It's a deeper look into an entertainment medium that too often gets wrongly dismissed as "a toy."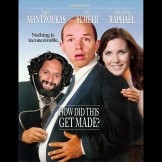 8. How Did This Get Made?
Jason Mantzoukas, June Diana Raphael and Paul Scheer have dedicated their podcast to finding the films that are so bad, they're good. Each week the trio invites a guest to have a spoiler-filled talk about cinematic disasters that probably shouldn't have seen the light of day. Regardless if you've seen such masterpieces as Speed 2: Cruise Control and The Room or not, How Did This Get Made? is even more fun than the films they tear apart.
Episode to Check Out:
7/17/2012: #41: Spider-Man 3
The threesome brings in Kulap Vilaysack to destroy one of the most anticipated and terrible ends to a trilogy with Spider-Man 3. Making fun of Peter Parker's dance sequences is just the beginning as they dissect everything from the logic of Sandman to what newspapers J. Jonah Jameson has framed in his office.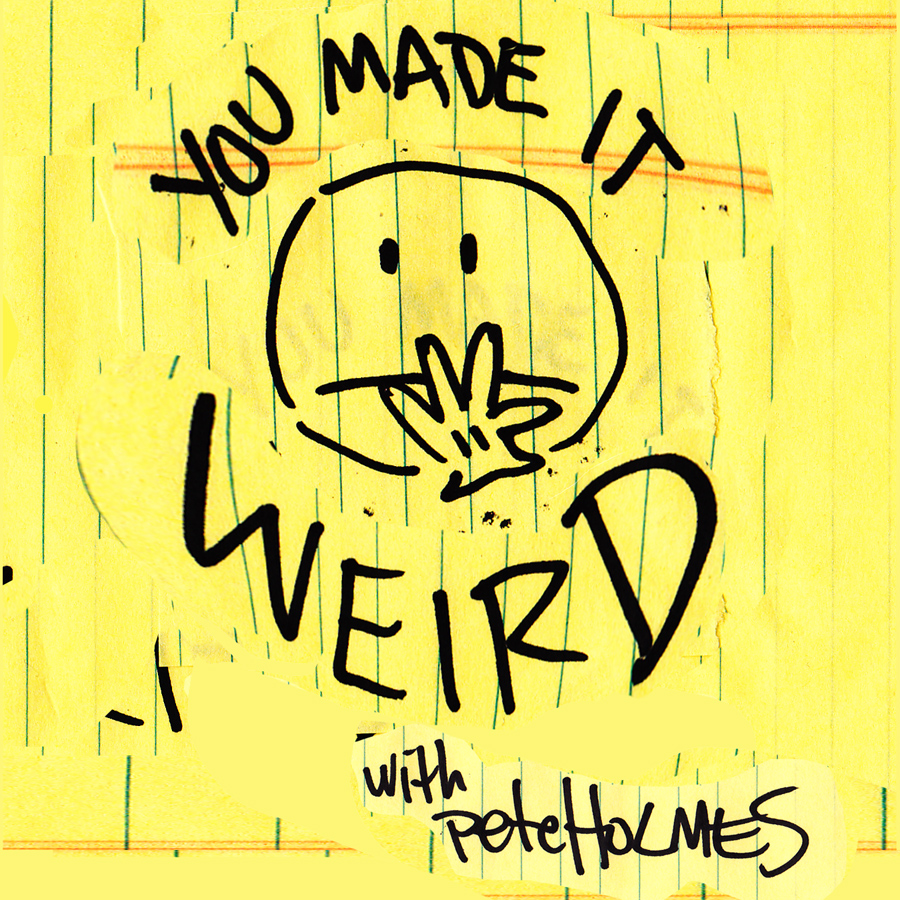 7. You Made It Weird
You Made It Weird host Pete Holmes has openly admitted to stealing Marc Maron's idea and taking it in his own direction. Holmes is right, but by focusing on the oddities that make us all human, he gets to a deep level that is unexpected in a comedy podcast. Holmes is willing to open himself up in surprising ways, able to discuss his own divorce, religion, sex and all sorts of weird topics, while still keeping things light and always hilarious.
Episode to Check Out:
3/9/2012: #30: Kyle Kinane
Holmes is great with just about anyone, but having him with his old Chicago stand-up buddy Kyle Kinane takes things to a whole new level. The two spout inside jokes while breaking down the business of being a comedian and their attempts at a love life that don't always work out as planned.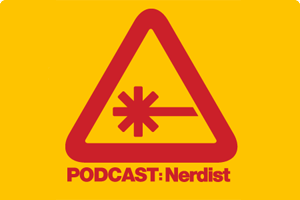 6. Nerdist
Possibly the most overwhelmingly popular podcast over various media, Nerdist has gone from modest podcast to a popular YouTube channel, books and television shows. It's no surprise, though, since Chris Hardwick, Matt Mira and Jonah Ray have an excellent rapport as they nerd out over topics like space, baseball, music and Doctor Who.
Episode to Check Out:
10/8/2012: Tom Hanks
Making a rare podcast appearance, Tom Hanks sits down with the Nerdist boys, causing a wave of fanaticism and adoration. While the three guys ask Hanks about the early days, Hanks is a self-deprecating, hilarious and incredibly open interview subject. Hanks has an attitude that makes this clearly one of Nerdist's best episodes ever.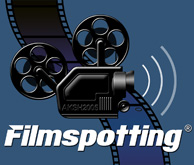 5. Filmspotting
Having hosted over 400 episodes, Adam Kempenaar (now paired with new co-host Josh Larsen) has long had the best movie podcast available. With wide and diverse film knowledge, the two can discuss Monkeybone, Shotgun Stories and The Avengers in the same episode without seeming out of place. From their reviews of recent films to their well thought out Top 5 lists, Kempenaar and Larsen's movie discussions have something for any fan of the movies.
Episode to Check Out:
8/24/2012 & 8/26/2012: #410: Top 10 Films of All Time (Pt. 1 & 2)
Following the release of Sight & Sound's greatest films of all time, Kempenaar, Larsen and occasional guest host Michael Phillips list their own personal 10 favorite films of all time using a variety of different categories, discussing where Sight & Sound went wrong and what they got right.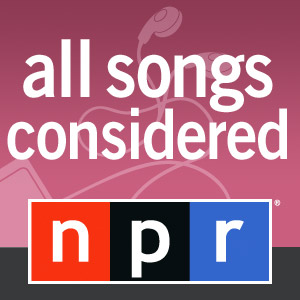 4. NPR's All Songs Considered
Bob Boilen and Robin Hilton may have more musical knowledge than any other musical podcast hosts. So hearing their opinions of new music, with samples and hearty discussions, makes All Songs Considered a fascinating music-based podcast. This year, Boilen and Hilton have talked about what they like in everything from Bond themes to Death Grips and every genre imaginable.
Episode to Check Out:
12/5/2012: Discussion: The Year in Music, 2012
All Songs' year end lists work like a best of the year, and bringing in guests Stephen Thompson and Ann Powers shows the variety that the show can display. Typical year-end favorites like Frank Ocean and Japandroids are joined by lesser-known artists Lianna La Havas and Kishi Bashi to give a rundown that features as many surprises as expected commodities.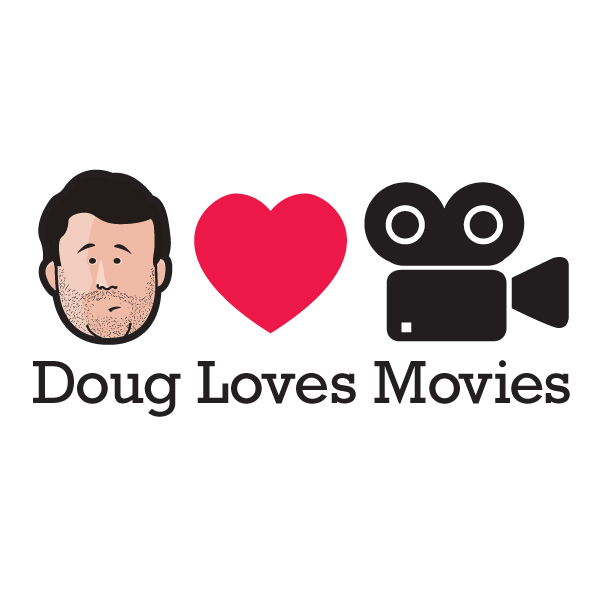 3. Doug Loves Movies
If there's one thing that comedian Doug Benson loves as much as pot, it may be movies. Benson has an encyclopedic knowledge of film helps as he invited new guests to the UCB in LA each week to talk about what movies they've seen and play many film-related games that are just as fun for listeners as it is for the participants.
Episode to Check Out:
8/20/2012: Paul Rudd, Jon Hamm, Morgan Spurlock, Mike Birbiglia and John Mulaney
One of Benson's New York shows also boasted one of his most star-studded lineups. Hamm is a podcast mainstay and a powerful competitor in Benson's games, while DLM newcomers Birbiglia and Rudd's appearances will hopefully make them regulars in one of the funniest episodes to date.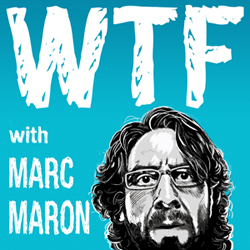 2. WTF with Marc Maron
Marc Maron has become the stand-out star of the podcast boom with his intriguing take on interviews. Maron gets deeper than most interview subjects can, turning Fiona Apple to giggles and allowing a platform for Todd Glass to come out. Maron makes his subjects comfortable and relatable, showing how we're all human and the weaknesses and problems that we all face.
Episode to Check Out:
7/29/2012: Episode 300
Maron's 300th WTF episode is segmented in a unique way, talking to The A.V. Club's Nathan Rabin about the importance of WTF; Jesse Thorn, the man who got him into podcasting; and comedian fans Andy Kindler and the aforementioned Pete Holmes. Maron is used to dissecting himself and others, but with this landmark episode, he gets others to dissect him.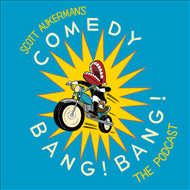 1. Comedy Bang Bang
If there's one podcast to listen to every week, it's absolutely Comedy Bang Bang, who had a huge 2012 with a nationwide tour and show on IFC. Host Scott Aukerman invites celebrity guests, but thanks to the studio's open-door policy, is always interrupted by all sorts of characters. With some of the greatest improvisers of today—like James Adomian and King of Podcasts, Paul F. Tompkins—Aukerman leads this insane ship to some of the funniest and most incredible podcasts you'll ever hear.
Episode to Check Out:
4/30/2012: Episode #156: Anniversary Party!
There's no better way to start Comedy Bang Bang than to just dive right in headfirst. To celebrate their three-year anniversary, the studio gets packed with show favorites Harris Wittels, Brett Gelman, Zach Galifianakis and St. Vincent, along with great characters like Cake Boss, El Chupacabra and CBB intern Marissa Wompler. If you can deal with the insanity that ensues, you've probably found a new favorite podcast.