Paste's 21 Best Artist Portrait Photography of 2012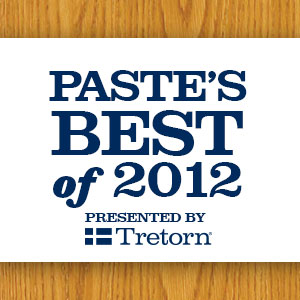 Paste's Best of 2012 series continues through Dec. 31 and is made possible by our friends at Tretorn.
In 2012, it seems that Paste photographers had more opportunities than ever before to document the life of a musician behind the scenes. From festivals to concerts to just hanging out in various cities, we spent 2012 getting to know these artists in a new way.
With these portraits, Paste photographers managed to capture the unique personality of each individual artist. Check out our best portraits of 2012 and catch a glimpse of the unique backdrops and expressive looks that made these pictures worth remembering.
Contributing photographers: Bobby Russell, Clint Alwahab, Josh Darr, Sean Edgar, Chona Kassinger, Doug Seymour, Francis Chung, Kristan Lieb.
Others Tagged With