The 20 Best New Bands of 2012
Page 2 of 2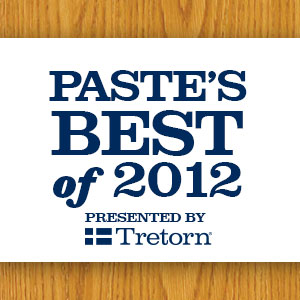 We had a great time digging through all the different nominees for Best New Band sent in by all our writers. Turns out it was a fertile year up north for new music. Four of the 20 bands on our list hail from Canada. They were joined by bands from the cold climates of Minnesota, Wisconsin, Vermont, Stockholm and Edinburgh. And while Brooklyn still proves to be a fertile ground for indie rock, only one New York act made our list.
Our criteria "new" simply means "new to us," a band or solo act we haven't covered in any significant way prior to 2012. We eliminated established artists with new bands (sorry, Divine Fits) or new names (sorry, Father John Misty). Some of these acts blew up big enough this year that you probably couldn't avoid hearing them. But unless you spent all your time this year hunting for the next great band, there should be plenty for you to discover among our 20 favorites. Let us know what bands you fell in love with this year in the comments section below.
10. Howler


Hometown: Minneapolis
Album: America Give Up
For Fans Of: The Vaccines, The Jesus & Mary Chain, The Replacements
Jordan Gatesmith was only 19 when Howler's brilliant debut came out earlier this year. But the precocious Minneapolis musician had already survived so many failed outfits that he can barely remember their short-lived monikers. "In total, I could say I was in a million groups, because that's what it felt like," the tall, angular axeman chortles. "But realistically, I'd say about 40, or something like that."
Eventually, though, Gatesmith was able to form Howler, one of the most buzzed-about new groups of 2012. The Rough Trade debut America Give Up brilliantly blends some great rock 'n' roll sounds—wah-oohed Beach Boys surf, scruffy Replacements ebullience, the folk-finessed punk of their UK touring mates The Vaccines, and the Gothic white-noise rumble of vintage Jesus And Mary Chain. That's all compressed into pile-driving anthems like "America," "Black Lagoon," "Back Of Your Neck," and "This One's Different," songs so addictively chiming that—upon first hearing them—Rough Trade exec Geoff Travis instantly dispatched an A&R man to Minnesota to sign the band.—Tom Lanham




9. Hospitality


Photo by Kyle Dean Reinford
Hometown: Brooklyn
Album: Hospitality
For Fans of: Belle & Sebastian, Tennis, Vampire Weekend
Amber Papini just arrived home to her Brooklyn apartment, finally unwinding with a bottle of water and handful of vitamins—after a long day of teaching second graders. Her soft, almost mousey, voice is a tad strained, as if this school day might have been an eventful one. Education wasn't exactly her field of study, but it's been working out quite nicely thus far. After spending most of her post-grad years bouncing around from day job to day job, she's appreciating the stability that teaching offers. "Plus, there's the summers off," she says, laughing, "which leaves a lot of time for music."
As singer, lyricist and chief songwriter behind Hospitality's dreamy, fine-tuned pop, Papini has been needing a lot more free time lately, especially with her band's self-titled Merge debut hitting shelves. Hospitality is crammed to the brim with hooks: Papini sings in a cutesy, faux-British lilt, almost as if she's projecting these songs to herself in a hair brush while bouncing merrily in front of her bedroom mirror. And the music (conjured largely by bassist Brian Betancourt and multi-instrumentalist Nathan Michel) is simultaneously atmospheric and muscular, with superb, bottom-heavy production from Shane Stoneback (Vampire Weekend, Sleigh Bells) that gives the songs a beefy '70s feel, in the mode of Fleetwood Mac's Rumours. But fans will perk up their ears to Papini's semi-autobiographical lyrics, which sprout in foggy clusters of detail—depicting the ironic disconnect of New York City's overstuffed metropolis, where lonely, disillusioned souls wander aimlessly through mobs of faces, making plenty of social appearances but never true connections.—Ryan Reed




8. METZ


Hometown: Toronto, Canada
Album: METZ
For Fans Of: Fugazi, Refused, Q and Not U
The no-filler debut from METZ might have come out of nowhere for some, but for the Canadian power-trio, it was three-and-a-half years of sweaty basement shows in the making. Thankfully, Alex Edkins, Hayden Menzies and Chris Slorach are getting that spotlight they deserve through Sub Pop Records, and making a strong case for the return of the power trio on the way. The band's songs are simple in design—Just look at album opener "Headache" or "The Mule" for quick reminders there—but the whole time, METZ never strays from roots in brutal, distorted bass and guitars tiptoeing feedback from second to second.—Tyler Kane




7. First Aid Kit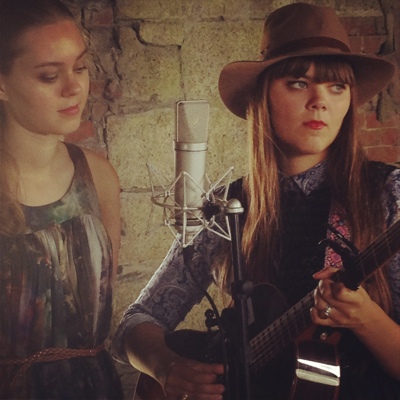 Photo by Josh Jackson
Hometown: Stockholm, Sweden
Album: The Lion's Roar
For Fans Of: The Be Good Tanyas, Gillian Welch
For many, the introduction the Swedish sisters Klara and Johanna Söderberg of First Aid Kit came via their YouTube cover of the Fleet Foxes' "Tiger Mountain Peasant Song." The video shows the teenage sisters sitting tightly together alone in a forest, vulnerable to the surrounding wilds like modern-day Babes in the Wood. But when they began to sing, the towering pines seemed to quake and quiver from the sisters' harmonic sincerity and innocent power. That same melodic and pastoral demureness continues with this year's release of First Aid Kit's second full-length album, The Lion's Roar. But the Söderbergs have since infused an exquisite melancholia into their songwriting, mirroring their growing appetite for cowboy folk and outlaw-country music. This is most evident in "Emmylou" a pedal-steel-drenched homage to Americana iconoclast Gram Parsons and his muse Emmylou Harris.
Although they have yet to meet Ms. Harris in person, the song touches on personal experience. On a trip to California, the sisters visited the Joshua Tree Motel where Parson met his untimely end due to an overdose. As Klara tells it, "We would love for Emmylou to hear it and hope she understands the song as a tribute. Hopefully she can hear how much her music means to us. Visiting the Joshua Tree Motel was a very emotional moment for us. We stayed close to the room where Gram Parsons died. When we arrived, it was a beautiful warm desert night. The sky was pink and there was some sort of magical feeling in the air. We understood why Gram loved this place so much. It was special to feel so close to him. We teared up a bit when we saw his shrine."—Jay Sweet




6. Michael Kiwanuka


Hometown: London, England
Album: Home Again
For Fans Of: Bill Withers, Otis Redding
Singer/songwriter Michael Kiwanuka's musical journey could probably serve as a pop-culture travel guide to North London. He grew up in the suburb of Muswell Hill, an area some particularly meticulous and obsessive Anglophiles will recognize as being the shooting location for Shaun of the Dead and at least one episode of Doctor Who. As a teenager, he gravitated to the scene in Hackney, collaborating with Labrinth and Tottenham grime impresario Chipmunk. His break came last year when he toured as an opening act for another brilliant pop voice out of North London, Adele, an experience that he says encouraged him as a singer.
Kiwanuka's uncomplicated but deeply personal songs have already won him at least one major accolade in the U.K. Earlier this year, he was named the BBC's Sound of 2012, but Kiwanuka's voice, warm and weathered but never overly rough, leads to associations with artists of previous generations, the soul of the '60s and '70s. Otis Redding, Van Morrison. "Soul music is just so linked to genuine human expression and emotion that if you get it right, people can relate to it," he says. "It can be in the form of rock and roll, or Motown, or even folk. It just needs to press a button with audiences."—Lindsay Eanet




5. Grimes


Hometown: Montreal, Canada
Album: Visions
For Fans Of: Lykke Li, Battles, tUnE-yArDs
Canadian 24-year-old Claire Boucher is one of the year's most original voices. She'd already released a couple of records that received little attention when she was signed to 4AD for this year's Visions. Her layered synths and infectious beats take songs like the breakout hit "Oblivion" all over the map in the course of four minutes. And the accompanying video, with Grimes' disarming appearances among throngs of male sports fans, charmed a growing base of fans. Visions was written after nine days of shutting herself off from the world, and it sounds as she tapped into a unique well of creativity during that time.—Josh Jackson




4. Field Report


Hometown: Milwaukee, Wisc.
Album: Field Report
For Fans Of: The Low Anthem, Dawes
Scores of musicians flock to Austin to premiere new material and (hopefully) reach a wealth of new fans at South by Southwest, but few bands make a SXSW show their literal debut. Field Report, the folk-rock brainchild of Christopher Porterfield, achieved both of these things in a matter of three days back in March: They played for the first time as a full band in an alley behind 6th Street and shared their forthcoming album in its entirety with curious festival-goers over the course of nine shows—that was a full two seasons before its official release.
The record that came from these sessions—which were recorded at April Base, Vernon's studio in Fall Creek, Wis.—is the crystallization of Porterfield's dedication and perpetual challenges, a body of work showcasing his lyrical aptitude while highlighting the gorgeous voices, haunting refrains and complex arrangements that make a modest rock set-up sound as lush and full as an orchestra. And as their meteoric rise propels them through the end of summer and into September, it's clear that everyone will know who Field Report is the next time festival season rolls around—especially if they keep it "small ball" and quiet. "I recently just quit my job in order to do this stuff, and that's kind of scary!" laughs Porterfield. "My biggest goal and dream for this project is to be able to look back on a good body of work. I want to put out records regularly, and I want them to just get better. I would love to be able to pay my mortgage. Those two things, that's all I wanted. I really don't want this to be a one-record band. I want this to be the opening statement."—Hilary Hughes




3. Nick Waterhouse
Hometown: Los Angeles
Album: Time's All Gone
For Fans Of: Ray Charles, Fitz & The Tantrums
Nick Waterhouse isn't a revivalist. He's not retro. He isn't trying to recreate anything. He doesn't record his music live and on analog because it makes his records sound vintage or anachronistic, and he doesn't wear high-waisted pants and thick frames because of some longing for a bygone era. "I just do my best, and do what I know, and what I want to do and trust that people enjoy it," Waterhouse explains. "Everybody's like, 'I bet you love Mad Men,' and it's like, 'Why? Because I look this way?' I mean, it's a great show, but what does it have to do with me?"
Since the release of his debut full-length album, Time's All Gone, the first thing most people bring up when attempting to describe Waterhouse's music is that it sounds like it came straight out of the '50s or '60s, and you can't blame them. From the lively horn section, to the cooing female backup singers, to Waterhouse's own soulful wail, the songs on Time's All Gone harken back to an age when R&B was king, before anyone had ever heard of The Beatles or 'Stones. But just because Waterhouse's songs remind people of a specific, distinct period in music doesn't mean they're static. All it means is that he's drawing from an era that contemporary musicians don't typically draw from. "It's not like you listen to me and you only hear Little Richard or something," he says. "The best convincing I can do is to have somebody be in the front row at a club when I'm playing, because that's sort of the fire moment. That'll burn away all your conceptions."—Ryan Bort




2. Shovels & Rope


Hometown: Charleston, S.C.
Album: O' Be Joyful
For Fans Of: Buddy Miller, The Civil Wars
It's been a long two years for Shovels & Rope's Cary Ann Hearst and Michael Trent. Two years of hard touring—they average 200 dates a year—long drives in the van, and weeks at a time away from friends and family. Finally, that hard work is starting to pay off, with fans cropping up from Charlotte to Seattle. Hearst was listening to a lot of Nirvana and old country, trying to figure out how to blend the two, when she met Trent. "Michael has a really wide range of musical tastes," she says. "He comes from a rock 'n' roll background, and I come from much more of a rootsy place. There was a time where, for me, I was obsessing over rock 'n' roll. MC5 and cock rock, big punky '70s things and wanting to be that way, but at the end of the day, wanting to be a folk singer. This band may be the closest I have ever come to finding a place where those two things mix."
She was a little bit country, and he was a little bit rock 'n' roll, but blending their two solo careers was easy—once they got married. "It was such an efficient way for us to travel," Hearst says. "We are relatively newlywed. It didn't seem like a good idea for us to tour as hard as it would require and be apart all the time. We sound good together and like to do this. At the expense of our ego projects, abandoning that and putting all of our efforts together seemed like the better choice. We love playing music together, otherwise we wouldn't really waste our time."—Rachel Bailey




1. Matthew E. White


Photo by Sara Padgett
Hometown: Richmond, Va.
Album: Big Inner
For Fans Of: Iron and Wine, Otis Redding, Bon Iver
"Well, I'm glad it worked," Matthew E. White laughs. He's talking, of course, about introducing himself; his record label, Spacebomb Records, and his massive (sometimes up to 30-piece) band into the music community. White hit our radar earlier this year with his richly arranged Big Inner, a play off the word "beginner." "The record is really large, but it's also personal, and I just like wordplay like that," White explains. But if his work with Fight the Big Bull or his horn arrangements for The Mountain Goats' Transcendental Youth prior to the album are any indication, that title proves White is both a rare talent and modest.
At first listen, White's whole package can be a lot to take in at once. The album is massive in both arrangement and sound, stirring up elements of jazz, gospel, R & B, rock and Motown, sometimes within a single track. You hear them in the bouncy, laid back "Steady Pace" or the triumphant, complicated look at spirituality in "Brazos"—and they're all lead forward by White's low-register, calming croon.
But in every Big Inner LP he's released White clearly lays out his mission in a hand-signed letter, complete with his own seal stamped into the top. The signature, the seal, the hand-numbered albums, they're all little packaging details that, like layered horns and soaring choirs, make the album an above-and-beyond introduction into what White and Spacebomb are all about. This personal letter talks the two-week recording session behind the album and Spacebomb Records, a nearly year-old label whose recording studio features a Stax-like house band. "I wanted something where I could wear a lot of hats. I could play guitar, I could write songs, I could produce a record. I can do that under one umbrella."
But most importantly, he's explaining the process as a collective experience, one that would have been impossible without his Spacebomb "village." It includes drummer Pinson Chanselle, bassist Cameron Ralston, and arrangers Trey Pollard and Phil Cook. With most of these musicians hailing from Richmond, Va., White calls Big Inner "regional music." And with White's stellar live show taking this regional approach all around the country, there's no better time to dig into his debut.——Tyler Kane
Listen to the full Rdio playlist for The 20 Best Songs of 2012.