The 15 Best New Filmmakers of 2012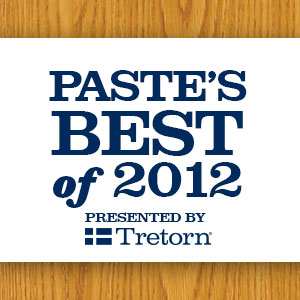 Page 1 of 2
Paste's Best of 2012 series continues through Dec. 31 and is made possible by our friends at Tretorn.
2012 has truly been a banner year for new filmmakers, as fresh faces delivered some of the very best films of the year, both in narrative film and, especially, in documentaries. Early in the year, newcomer Benh Zeitlin and his band of merry men (and women, notably writer Lucy Alibar) swept through Sundance like a wildfire, prompting some notable critics to proclaim Beasts of the Southern Wild as perhaps the greatest Sundance narrative debut ever. First-time documentarians scored big throughout the year, as fellow Sundance favorites Malik Bendjelloul (Searching for Sugar Man) and Bart Layton (The Imposter) went on to banner years as well. And a little film about flyfishing may just have been the best of them all. Here are our 15 favorite films by first-time feature filmmakers in 2012.
NOTE: One of our very favorite films we saw in 2012 doesn't actually come out until 2013, and it's by a new director as well. Keep a sharp eye out for the masterful Sun Don't Shine by Amy Seimetz.
15. James Swirsky and Lisanne Pajot – Indie Game: The Movie
While it's fascinating to learn about the scene, Indie Game: The Movie's real pull comes from its investment in the people behind the games. Directors Lisanne Pajot and James Swirsky track the development of two different projects, and in the process dig out the lovability of their socially awkward, nerdy creators. The result is a touching ode to the struggle, apprehension, self-doubt and exhaustion that comes with making something personal and sending it out into the world. —Jeremy Matthews

14. Mads Matthiesen – Teddy Bear
Can love truly conquer all? Directory Mads Matthiesen presents a sweet, slow movie that is as gentle as his giant hero. This is as much a character study as a romance; the story itself feels familiar and predictable. It's the performance of matinee-idol-handsome Kim Kold as Dennis that makes the movie shine. Kold, an internationally known body builder, handles his first leading role with subtlety and grace. Teddy Bear rises from forgettable to charming on his massive shoulders. —Joan Radell

13. Matthew Lillard – Fat Kid Rules the World
Emerging straight from his heart, Fat Kid Rules the World proves to be a warm and sincere directorial debut with a winning punk rock attitude. Jacob Wysocki, who shined brightly in last year's Terri, anchors the film as Troy, a depressed and overweight high-school misfit who wants to die. In the opening sequence, he proceeds to step in front of an oncoming bus to end his life, only to be saved by Marcus (Matt O'Leary), a drug addicted punker with problems of his own. In the wake of the incident, the two form an unlikely relationship that compels Troy to start playing drums in hopes of forming a new punk rock band and, thus, creates hope and change for the dejected teen—and for his family (Billy Campbell plays his stern father). It's an insightful, heartfelt story that doesn't avoid the harsh realities of human experience. —David Roark

12. Katie Dellamaggiore – Brooklyn Castle
The subject of Brooklyn Castle sounds like the premise for a soppy, Oscar-baiting drama. At I.S. 138 in Brooklyn, New York, a competitive chess program has helped an extraordinary number of lower-income inner city students improve their standings in life. But this documentary is all real, which makes the triumphs and failures of these kids all the more affecting. Featuring a delightful roster of vibrant young people and a timely exploration of how budget cuts are harming extracurricular programs, it may be the best school doc since Resolved_.—Dan Schindel
H8" frameborder="0" allowfullscreen>
11. David France – How to Survive a Plague
A New York journalist who has covered the AIDS epidemic for 30 years, first-time filmmaker David France has assembled a superb record of the decade-long fight for a viable treatment protocol and an intimate portrait of the personalities leading the charge. How to Survive is indeed a tale of survival, but the AIDS community didn't get there without a fight—and a steep personal toll. —Annlee Ellingson

10. Jonathan Lisecki – Gayby
The charm that Gayby offers is what happens when a man and woman don't find each other sexually attractive but still want to have a baby. The snappy dialog harkens back to a '30s screwball comedy, while the relatable characters keep the movie from playing merely as a Hawksian homage. Most of the time, it's striking just how realistically the characters act around each other. It's only when a witty side character enters to share insightful knowledge that it feels more like a movie than a group of friends dealing with a problem. Ultimately, it's the friendship between the two lead characters—a real one according to Lisecki —that comes across more strongly than the central "baby lust" premise. With so much of Lisecki's life—his friends, their apartment, the premise of the movie—sowed into Gayby, it will be interesting to see what he conceives of next. —Monica Castillo

9. Peter Nicks – The Waiting Room
A heart-wrenching wake-up call about the complex problems with our healthcare system in America. Director Peter Nicks chronicles patients who are waiting for treatment in a saftey-net hospital in Oakland, Calif. People living without health insurance talk about their hardships and struggles as they to find relief for their illnesses. A real eye-opener, The Waiting Room beautifully pieces together disparate stories that make us question our current healthcare system, and point us to reform. —Danielle Radin

8. Mike Birbiglia – Sleepwalk with Me
Charlie Chaplin once said, "To truly laugh, you must be able to take your pain and play with it." Mike Birbiglia takes the pain of a struggling comic, an unsure boyfriend and a scared sleep-disorder patient, and plays with these mounting problems for our amusement. Not many sleep-disorder stories—even those first shared with Ira Glass on This American Life—have ever been as funny as Birbiglia's.—Monica Castillo

Others Tagged With