The 20 Best Viral Videos of 2012
Page 2 of 4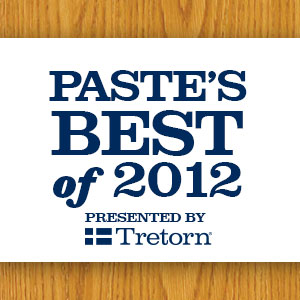 With seven years of YouTube behind us, it's almost impossible to gauge what might become the next big thing in viral videos. This year, whether it was Korean rapper PSY poking fun at the lavish lifestyle of those in the Gangnam District of Seoul or a group of young rappers sharing their favorite snacks, almost every video couldn't have been predicted—or formulated naturally. We've listed our 20 favorite below, where you can also comment with your own.

15. Sweet Brown, "Ain't Nobody Got Time for That."

Two years ago, Antoine Dodson's "Bed Intruder Song" was quoted by anyone with internet access. This year, The Parody Factory follows in the footsteps of the Gregory Brothers to bring us Sweet Brown's "Ain't Nobody Got Time for That." A woman simply retells the story of a housing complex fire and the rest is history. The hit song has an extremely catchy hook and even spawned a hugely popular Twitter account. We got time for Auto-Tune when it's used like this.—Shaina Pearlman
14. Comedian Finds Cocaine in Heckler's Coat (Laughing Skull Lounge, ATL)

Comedian Adam Newman understands that dealing hecklers is simply part of his job description. However, when he saw a fellow performer having to deal with a "party promoter" making phone calls during his performance, Newman knew he was in for a difficult night. So, when the man stepped out for some air (or, perhaps it should be called "air"), Newman thought it might be funny to wear his coat on stage. Unfortunately, Newman did not know that this man was in possession of an illegal substance. Newman's reaction and his genuine surprise make this a moment for heckler history.—Brian Tremml
13. A Frog Sitting on a Bench Like a Human

Earlier this year somebody captured on film a crime against nature and it sent shockwaves immediately. A frog…sitting…on a bench…like a human. The horror! YouTube user RonB claims it came about fortuitously but it's something you certainly don't see everyday. Pull up a bench, sit like a frog and enjoy the hilariously simple video.
12. Bon Iver Is Not Bonny Bear

11. Conversation With My 12-Year-Old Self

This video is somewhat of a breath of fresh air amongst the Tosh.0 style bursts
of spontaneous idiocy racking up view counts on YouTube. Not that those aren't
hilarious in their own right, but a thoughtful, well-crafted video that manages to
be both self-reflective yet surprisingly funny such as this one feels like a rarity.
With some clever editing, great comic timing, and the ingeniously meta concept of
interacting with a pre-Internet home video self for a present-day viral make it one of
a kind.—Zach Philyaw
Others Tagged With