The 30 Best Videogames of 2012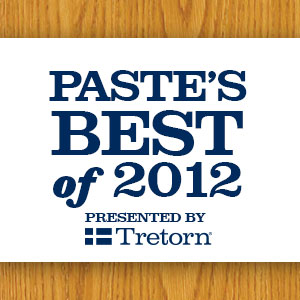 Page 1 of 3
Paste's Best of 2012 series continues through Dec. 31 and is made possible by our friends at Tretorn.
The videogame landscape might look very different a year from now. Sony and Microsoft's new consoles will either be looming on the horizon or already in stores. The Wii U and the PlayStation Vita will have had a full year to win over consumers and critics or risk the same fate as the Sega Saturn and Dreamcast. Cutting-edge computer games will continue to demand hardware few of us can afford. The 3DS will probably still be the best system we rarely think about. Tablet and smartphone games will continue to thrive while being treated as an almost entirely different industry by critics and players alike. (Speaking of which, look for Paste's Best Mobile Games of 2012 list some time next week.)
But this is about 2012. This year bulldozed whatever arbitrary distinctions once existed between retail and digital distribution. Seven of the 10 best games of 2012 were initially available exclusively as downloads. Of the other three, two were downloadable for at least one platform the same day they appeared in stores. The PlayStation Network was particularly successful, with three of our top 10 games and four of our top 20 appearing exclusively through Sony's digital marketplace. Our ability to instantly access fantastic games has never been greater (at least in theory—most of us could probably drive to a GameStop, kill an hour digging through the budget bins, hit a food court for an Orange Julius, maybe build a time machine to take us back to a Babbage's in 1990, and still make it home before the typical PlayStation Network game had finished downloading.)
2012 was a great year for independent game development across all platforms. Our list, which was voted on by a number of regular freelance contributors to Paste's games section, and then tabulated and compiled by myself, reflects this. There's no better compendium of the games worth playing in 2012. Ballots were cast by myself, Simon Ferrari, Ryan Kuo, J. P. Grant, Richard Clark, Stu Horvath, Mitch Krpata, Drew Dixon, Joe Bernardi, Sean Clancy, Dan Crabtree, Luke Larsen, Casey Malone, Filipe Salgado and Keith Veronese. Here are the 30 Best Games of 2012.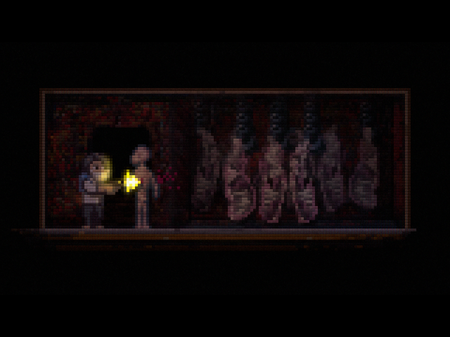 30. Lone Survivor
Developer: Superflat World
Publisher: Superflat World
Platforms: PC and Mac
Jasper Byrne's Lone Survivor is a stock premise, but here it is taken to a relentlessly bleak place. The game is 2D with dark pixel art. Everything is crumbling and falling apart. The sound design relies heavily on drones and static to create an atmosphere of tension. It is a game played in a perpetual state of anxiety.—Filipe Salgado

29. Dragon's Dogma
Developer: Capcom
Publisher: Capcom
Platforms: Xbox 360 and PlayStation 3
Epic role-playing game Dragon's Dogma is the game that keeps on giving. It doesn't end where you think it will, growing more exciting as it goes before allowing players to tackle a New Game+ mode that's actually worth playing.—Jennifer Allen

28. Need For Speed: Most Wanted
Developer: Criterion Games
Publisher: Electronic Arts
Platforms: Xbox 360, PlayStation 3, Wii U, PC and PlayStation Vita
Need For Speed: Most Wanted excels at providing a framework to explore the exhilarating relationship between chaos and consequence. A mind-blowing series of options lure the player from one goal to another, providing weight to the carelessness needed to accomplish them by shoving police cars into our bumpers and flipping our car relentlessly over the cliff, leaving us to sit and think, if only for a few seconds, about what we have done.—Richard Clark

27. Torchlight II
Developer: Runic Games
Publisher: Runic Games
Platform: PC
The drip-feed of clicking monsters for loot and nuggets for XP feels stronger in Torchlight II than in Torchlight. Despite how akin to Diablo II (and therefore, Diablo III) the game is in its story and act structure, the change of pace and environments helps make it like a larger and grander experience than crawling around in a dungeon and returning to the same town over and over.—Denis Farr

26. The Unfinished Swan
Developer: Giant Sparrow
Publisher: Sony
Platform: PlayStation 3
The charming would-be storybook Unfinished Swan explores a few interesting ideas within the well-populated world of puzzle platformers. Between a number of mechanical twists, consistently striking art design and a poignant central metaphor, Swan is an experience that's hard to forget.—Garrett Martin

25. The Secret World
Developer: Funcom
Publisher: Electronic Arts
Platform: PC
Equal parts X-Files, Buffy and Grant Morrison's The Filth, Funcom's supernatural MMORPG is more about the journey than the destination—quite literally, as its paucity of endgame content led to abysmal adoption rates among the MMO core audience. With an open character development system and an in-game ARG framework, The Secret World just might be the smartest contemporary adventure game and the biggest financial risk of the year.—Simon Ferrari

24. Max Payne 3
Developer: Rockstar Games
Publisher: Take-Two Interactive
Platforms: Xbox 360, PlayStation 3 and PC
Max Payne 3 represents Rockstar's most blatantly Hollywood game yet. The company has steadily been working towards creating 40-hour films in video game form. With GTA IV andRed Dead Redemption, that meant breaking up open world driving, riding and shooting with extensive dialogue scenes that demonstrated voice work and cinematography a cut above the industry standard. Max Payne 3 follows in Uncharted's footsteps, seamlessly chaining together story-advancing cutscenes with third-person gunplay.—Wes Fenlon

23. Tokyo Jungle
Developer: PlayStation C.A.M.P.
Publisher: Sony
Platform: PlayStation 3
It's rare when I fall for a game that entices me with little more than beating my old score and completing more challenges. The addictive animal-based action RPG Tokyo Jungle allows me to craft personal narratives for each playthrough while shooting for a high score. It's an insane, feral 100 Years of Solitude.—Casey Malone

22. Thirty Flights of Loving
Developer: Blendo Games
Publisher: Blendo Games
Platform: PC
In Thirty Flights of Loving designer Brendon Chung trades overbearing clarity for emotionally true moments, capturing something in a moment or expression that most games clumsily try to do with entire games. Consider the characters. They look cartoonish. Their bodies, built out of cubes, weigh in with significantly less polygons and detail than their big budget contemporaries, but their big faces telegraph in ways motion capture hasn't quite gotten to yet. Chung is confident: Thirty Flights of Loving makes space elastic and hopscotches through time, from years to hours to seconds. This could easily signify empty style, but in Chung's hands, it's shaped into one of the best games of the year.—Filipe Salgado

21. Assassin's Creed III
Developer: Ubisoft Montreal
Publisher: Ubisoft
Platforms: Xbox 360, PlayStation 3, Wii U and PC
Assassin's Creed III does not reinvent the series. It embraces the core ideas—parkour, historical drama, conspiracy theories, derring-do—and pushes them further. If you have loved those things in the past, you will love them even more here. If you hate the sci-fi infused framing story with its flickering digital artifacts, or the repetitive objective based action, or the slow-burn multiplayer, well, there is a lot more to gnash your teeth over.—Stu Horvath
Others Tagged With