10 Great Productivity Apps for iPhone and Android
Page 1 of 2
It's that time of year again: New Year's Resolutions are already in effect and people are likely failing wildly. If you promised yourself you'd work harder or spend more time with your family and are failing, we're here to help by making the devices you use all the time for work start doing more of your work for you. If you want to get more productive while you're on the go or simply want to get things done while you're traveling, allow us to recommend some great apps to help you get your phone out of your hands and in your pocket as soon as possible.
10. Simplenote (iOS-exclusive – free; third-party Android apps available – varying prices)
Simplenote is a little like Evernote, but it only allows you to sync text instead of anything and everything. It focuses on simplicity and single-purpose use, and its very good at what it does. For people who need simple note-taking or just people who are trying to hash out short articles or blog posts, Simplenote might be the best way to do that. It's free for iOS devices, and there are a lot third-party alternative apps around for everything from Android to Symbian to Windows. All you need is a free account.
9. iA Writer (iOS-exclusive; $0.99)
If you write on the Web at all and own an Apple product, you need to consider taking a look at iA Writer. It's a text editor that works with John Gruber's Markdown syntax, so that writing HTML is almost as natural as writing in plain old human English. The app doesn't feature any formatting options, but instead focuses on the words. It has a beautiful typeface and the font is the perfect size for a mobile screen. It's how I get the majority of my writing work done for my personal website and for many of my clients, and I'm not sure how I'd get along without it.
8. Any.DO (iOS and Android; free)
If Wunderlist seems a little too powerful for you and you just want a good-looking to-do list that syncs between Android and iOS devices, you could do much worse than Any.DO. This app focuses on sharing and beautiful user interfaces, but relies on a Chrome web app to get work done on your desktop instead of a native desktop application like Wunderlist. The great thing about Any.DO is that it's highly customizable to your needs, very user-intuitive, and possibly the most beautiful Get Things Done app out there for mobile devices. Design snobs (I know you're out there) should definitely take a look.
7. Bump (iOS and Android; free)
Bump is a cross-platform sharing app that allows you to share information like contacts, photos or files just by bumping two phones together. It doesn't matter if one phone is Android and the other is iPhone; this app is truly cross-platform. It's not quite as fully featured as the similar sharing features built into the Galaxy S III, but because it's designed for every phone, it means that you'll be able to get access to a similar feature regardless of the phone you have. Bump can be used over cellular connections or WiFi and doesn't require anything other than an Android or iOS device. Not to mention that it's free.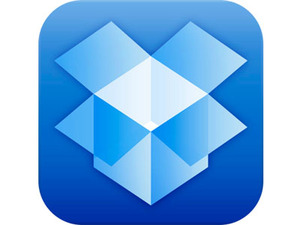 6. Dropbox (iOS, Android, OS X, Windows, and more; free)
If you don't have Dropbox on your phones by now, I'm not sure how you're making it through the day. Dropbox is the most universally acclaimed cloud storage company in the business. They're so good at what they do that Apple tried to buy them, with Steve Jobs famously (or infamously) calling them a "feature" and not a product. They turned down untold amounts of money and decided to stay independent. Dropbox works across all your devices and allows you to keep your files up-to-date and in sync. It's absolutely the first thing I put on any phone, tablet, or computer I buy or set up for friends or family and is a required must-have.
Others Tagged With