10 Great Productivity Apps for iPhone and Android
Page 2 of 2
It's that time of year again: New Year's Resolutions are already in effect and people are likely failing wildly. If you promised yourself you'd work harder or spend more time with your family and are failing, we're here to help by making the devices you use all the time start doing more of your work for you. If you want to get more productive while you're on the go or simply want to get things done while you're traveling, allow us to recommend some great apps to help you get your phone out of your hands and in your pocket as soon as possible.
5. Bounce (Available for Android – free; iOS coming soon – starting at $20)
If you're the sort of person who's consistently late and never leaves anywhere on time, this is the app that you'll need. It coordinates with your calendar and with your phone's built-in map applications and live traffic updating to ensure that you get where you need to be on time. If you have an appointment at 10, it's a 25-minute drive, and traffic is bad, it'll send you a notification early so that you know that you need to "bounce." The Android app is already available, and the iPhone app is waiting for 5,000 backers at the early bird price of a one-time fee of $20. (After launch, users will have to pay $80/year for the service.)
4. Dunno (iOS-exclusive; free)
Read-it-later services have really caught on in the past year thanks to great apps like Pocket and Instapaper, but Dunno has a new twist on the idea. Dunno is what I call a research-it-later app: instead of forgetting about that movie or literary concept you just heard about from a co-worker, you can search for it in Dunno. Just type it into the search field and put your iPhone away; Dunno will do all the research and notify you when its done. The information is similar to what a Google search would bring up, but it'll save the search queue for later and let you get back to whatever is more important at that particular moment. Your research will be waiting for you to read through whenever you have time.
3. Pushover (Android or iOS; $3.99)
Pushover is a great little app that works with API from other apps you might use on your computer. It can send you a notification if your Fitbit tracker battery is low, or if somebody sends an instant message to your computer. It offers full integration with IFTT, a web service that lets you program the Internet. The app is a small chunk of change, but the service itself is free, and if you have a little technical know-how, you can use the freely-available API to make Pushover send you notifications for just about everything.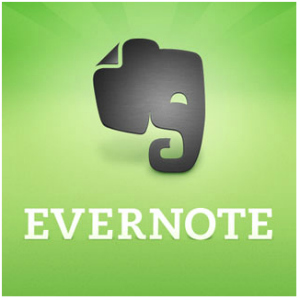 2. Evernote (available for Android, iOS, OS X, Windows, and the Web; free)
Evernote is one of the firs things I install on any device I purchase. It's fast, reliable, and convenient, plus its most recent redesign with Evernote 5 is an absolute stunner. You can use it as cloud storage for anything from pictures you take to journal entries. I use it to keep up with research, stories I'm writing, and lots of my work. Not unlike Wunderlist, you can set up browser extensions and get some work done on your Mac before continuing it with your Android tablet or Windows phone. I can't recommend Evernote highly enough.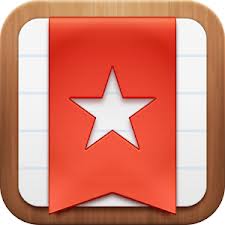 1. Wunderlist 2(available for Android, iOS, OS X, Windows, and more; free)
Wunderlist 2 is a fantastic improvement to the already-great app that came before it. The app allows you to keep your to-do lists and reminders synced up between multiple devices: computers, phones, tablets, whatever you use. You can set up time-based recurring reminders if you need to, or just fill out a grocery list, and keep it synced up between your Windows computer, Android phone, and iPad without a hitch. Wunderlist 2 is so sophisticated that it can handle Subtasks and easy collaboration with your friends, as well as other power-user features like sticky notes and an extension for Chrome. It's free and better than Apple's stock Reminders app if you're on an iDevice.
Others Tagged With