2013 Golden Globes: Predictions and Proclamations
Page 4 of 5
To get you prepared for the upcoming ceremony, we're posting our own predictions and proclamations, taking a look at who will win, who should win and who got snubbed.
Best Television Series, Drama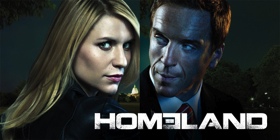 Nominated: Breaking Bad, Boardwalk Empire, Downton Abbey, Homeland, The Newsroom
Who Will Win: Homeland
When this show shocked everyone and defeated both four-time champ Mad Men and critical darling Breaking Bad in the Best Drama category of last year's Emmys, many were forced to sit up, scratch their heads and ask "What's Homeland?" Now that they've had time to catch up, watch for the Hollywood Foreign Press to follow suit and give the big one to this newly popular series.
Who Should Win: Breaking Bad
With Breaking Bad, creator Vince Gilligan takes us on his character's journey from protagonist to antihero, but doesn't stop there. The once mild-mannered high-school chemistry teacher has left "antihero" in the dust. We're now in villain territory. This is a five-season arc of a man becoming spiritually bankrupt. And yet it's the best drama on TV since The Wire, in part because Gilligan surrounds Walter with a cast of deeply flawed but ultimately redeeming individuals, ensuring that the show never gets unmoored from its moral anchor.—Josh Jackson
Who Got Snubbed: Mad Men
Prostitution. Suicide. Divorce. Flashbacks, dream sequences and LSD trips. On paper, it sounds like the kind of stuff you'd encounter on a smutty soap opera, but Mad Men handled all of its sensational plotlines with grace and intelligence during its fifth—and best—season. We never thought we'd see a happily married Don Draper lose his passion for advertising (and, truth be told, if the last few episodes of the season are any indication, the old Don seems poised for a comeback), but the development of his character (as well as Lane's tragic demise, Pete's affair and Peggy's departure from Sterling Cooper Draper Pryce) took the show into uncharted territory. At the end of the season, he's asked, "Are you alone?" and while the episode cuts to credits before he can answer, one thing's for certain: This year of Mad Men stands alone as its finest.
Best Actress in a Television Series, Drama


Nominated: Connie Britton (Nashville), Glenn Close (Damages), Claire Danes (Homeland), Michelle Dockery (Downton Abbey), Julianna Margulies (The Good Wife)
Who Will Win: Claire Danes
You know you've infiltrated the mainstream when you're being spoofed on Saturday Night Live, so perhaps there was no clearer signal that this is Claire Danes' year than when Anne Hathaway impersonated her portrayal of Homeland's Carrie on SNL. Whether or not they agree that her work is the strongest of the bunch, voters can all agree that it is now enjoying its moment in the sun—a factor that comes into play more than you'd expect.
Who Should Win: Connie Britton
Britton's Southern-accented Rayna Jaymes is the best thing about ABC's freshman show. While boasting Hayden Panettiere as a co-lead, Nashville will only work as far as Britton carries it. And carry it she will. Rayna isn't just a fading superstar who wants to hold onto fame; she's the artist who wants to continue to make good music. Her personal life gets in the way, and she struggles to find a balance between resurrecting her career and running her family, but nothing is very clear cut. By the season finale, we've seen Rayna range from a confident women to an industry vet re-learning to "play the game" to, well, a desperate housewife just trying to make sure her man isn't a cheater. In every situation, she's a powerhouse.—Adam Vitcavage
Who Got Snubbed: Anna Gunn (Breaking Bad)
Gunn continues to get woefully underrated for her performance as Skylar on Breaking Bad. As Walt transforms from desperate and dying to outright villain, Gunn's Skylar undergoes her own transformations to adapt to her failing marriage. The changes in her are more subtle, but they shouldn't be ignored.
Best Actor in a Television Series, Drama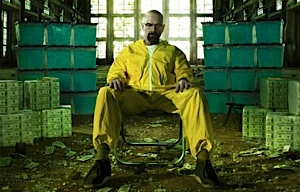 Nominated: Steve Buscemi (Boardwalk Empire), Bryan Cranston (Breaking Bad), Jeff Daniels (The Newsroom), Jon Hamm (Mad Men), Damian Lewis (Homeland)
Who Will Win: Bryan Cranston
Bryan Cranston's been awarded in the past plenty of times for his depiction of Walter White on Breaking Bad, but this past season was when Walt truly became unhinged. He stopped toeing the line and leapt straight over to the side of darkness, and Cranston's chilling performance won't go unnoticed.
Who Should Win: Jon Hamm
Mad Men is pretty underrepresented at the Globes this year, so it'd be nice to see Jon Hamm take home an award in this pivotal year for Don Draper. This season he had to adapt both to the changing times and to his new, younger wife—and he didn't disappoint.
Who Got Snubbed: Hugh Bonneville (Downton Abbey)
It's a pretty strong field already this year, but missing from the bunch is Hugh Bonneville. As Lord Grantham, the head of the household on Downton Abbey, he maintained a stiff upper lip despite all life threw at him—including death, illness, temptation and (gasp!) a daughter who ran away with the chauffeur.
Others Tagged With