The 15 Biggest Oscar Snubs of All Time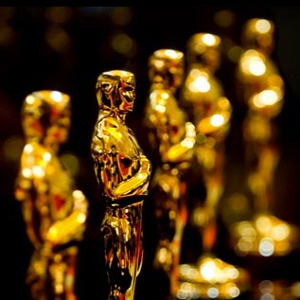 Page 1 of 2
This morning the Academy Award nominations were revealed, and as usual, they're bound to inspire debates over who got snubbed.
In light of today's news (and, ahem, no Best Actor nomination for Jamie Foxx's work in Django Unchained), we're looking back at the biggest Oscar snubs of all time. To be clear, we're not squabbling about nominees who should've won their categories—we're talking about iconic and classic performances or films that were inexplicably overlooked and failed to even receive nominations.
15. Gary Oldman, Sid and Nancy (1986)
Overlooked for: Best Actor
Nominated Instead: Paul Newman (The Color of Money), Dexter Gordon (Round Midnight), William Hurt (Children of a Lesser God), Bob Hoskins (Mona Lisa), James Woods (Salvador)
It's always tough to play a real person, but to play a punk icon/raging drug addict/probable murderer less than a decade after his high-profile death is a nearly impossible task. Oldman transformed into Sid Vicious for this film, both physically (at one point being hospitalized for losing too much weight for the role) and emotionally, pouring himself into the role.
14. Kathleen Turner, Body Heat (1981)
Overlooked for: Best Actress
Nominated Instead: Katherine Hepburn (On Golden Pond), Diane Keaton (Reds), Marsha Mason (Only When I Laugh), Susan Sarandon (Atlantic City), Meryl Streep (The French Lieutenant's Woman)
As femme fatale Matty Walker in this neo-noir, Kathleen Turner made her film debut, but her performance makes it seem as though she's been doing this forever—oozing the style, confidence and sensuality of a bygone era.
13. Steven Spielberg, Jaws (1975)
Overlooked for: Best Director
Nominated Instead: Milos Forman (One Flew Over the Cuckoo's Nest), Robert Altman (Nashville), Federico Fellini (Amarcord), Stanley Kubrick (Barry Lyndon), Sidney Lumet (Dog Day Afternoon)
Sure, the directors' category was pretty stacked in 1975, and it's tough to decide who we'd bump to make room for him, but with Jaws, Steven Spielberg essentially created the summer blockbuster and forever changed how we see movies while laying the groundwork for the auteur's impressive career—no small feat.
12. 2001: A Space Odyssey (1968)
Overlooked for: Best Picture
Nominated Instead: Oliver!, Funny Girl, The Lion in Winter, Rachel, Rachel, Romeo and Juliet
As we wrote when we declared this one of the slowest (but also greatest) movies of all time, "Straddling the boundary between art film and sci-fi epic, Stanley Kubrick's space-age fantasia is loaded with arresting images. The legendary opening, with the apes and the bone—would you really want that passage hurried? The scene builds like a symphony, and then hurtles us into space, where the action moves with appropriate gravity. The menace of HAL is partly in the deliberateness with which he operates. If you're looking for exploding Death Stars and quippy little alien creatures, you've come to the wrong place. Kubrick takes interstellar life seriously." If you're still not convinced, think about how visually stunning the film remains to this day and consider what it'd be like to watch it in 1968—before we'd even put a man on the moon.
11. Dennis Hopper, Blue Velvet (1986)
Overlooked for: Best Supporting Actor
Nominated Instead: Michael Caine (Hannah and Her Sisters), Tom Berenger (Platoon), Willem Dafoe (Platoon), Denholm Elliot (A Room With A View), Dennis Hopper (Hoosiers)
The Academy chose the wrong 1986 Dennis Hopper performance. He's great in Hoosiers, but as Frank Booth in David Lynch's Blue Velvet, he's positively terrifying. Booth is one of the most memorable movie villains of all time—sometimes funny, frequently disturbing and always riveting. Plus, he was drinking PBR before it was cool.
10. The Dark Knight (2008)
Overlooked for: Best Picture
Nominated Instead: Slumdog Millionaire, The Curious Case of Benjamin Button, Frost/Nixon, Milk, The Reader
The Dark Knight was more than just a movie; it was an event. Christopher Nolan's sequel to Batman Begins managed to transcend genre and become much more than a simple comic-book movie. It's a visually stunning morality tale that raises some important questions about good and evil, and Heath Ledger's performance as The Joker—hideous, deranged and yet hugely charismatic—is one for the ages.
9. Bette Davis, Of Human Bondage (1934)
Overlooked for: Best Actress
Nominated Instead: Claudette Colbert (It Happened One Night), Grace Moore (One Night of Love), Norma Shearer (The Barretts of Wimpole Street)
There was such a massive public outcry when Bette Davis was snubbed for her star-making performance in Of Human Bondage that the Academy essentially owned up to their mistake and actually allowed a special write-in campaign to get her on the ballot.
Others Tagged With